iRocker All Around
Pros
Stable and perfect for the entire family
High-quality accessories
Really high-quality materials making it virtually indestructible
Awesome design with accessories to match
Cons
Slightly heavier than the previous model
Removable side fins would be a plus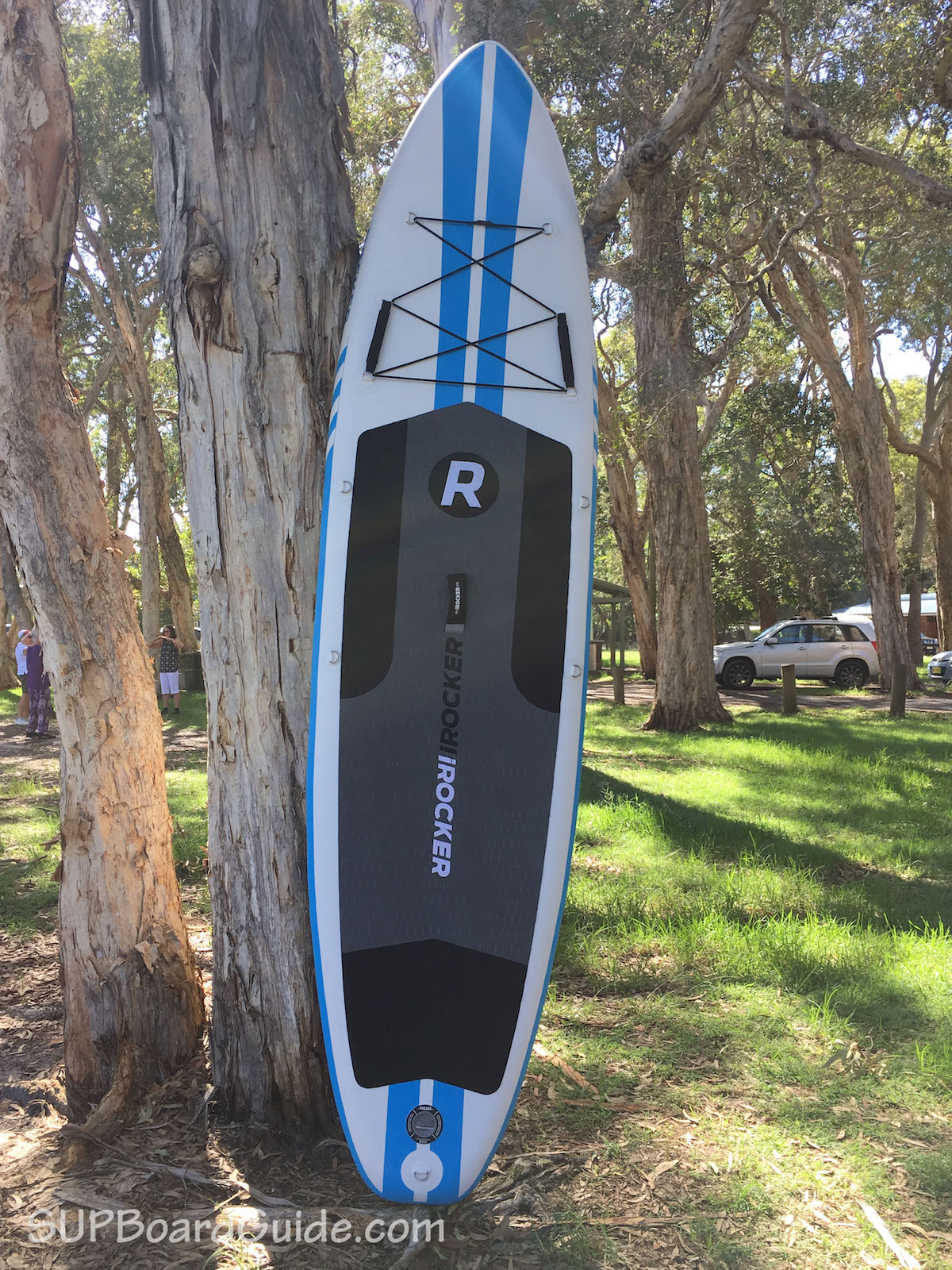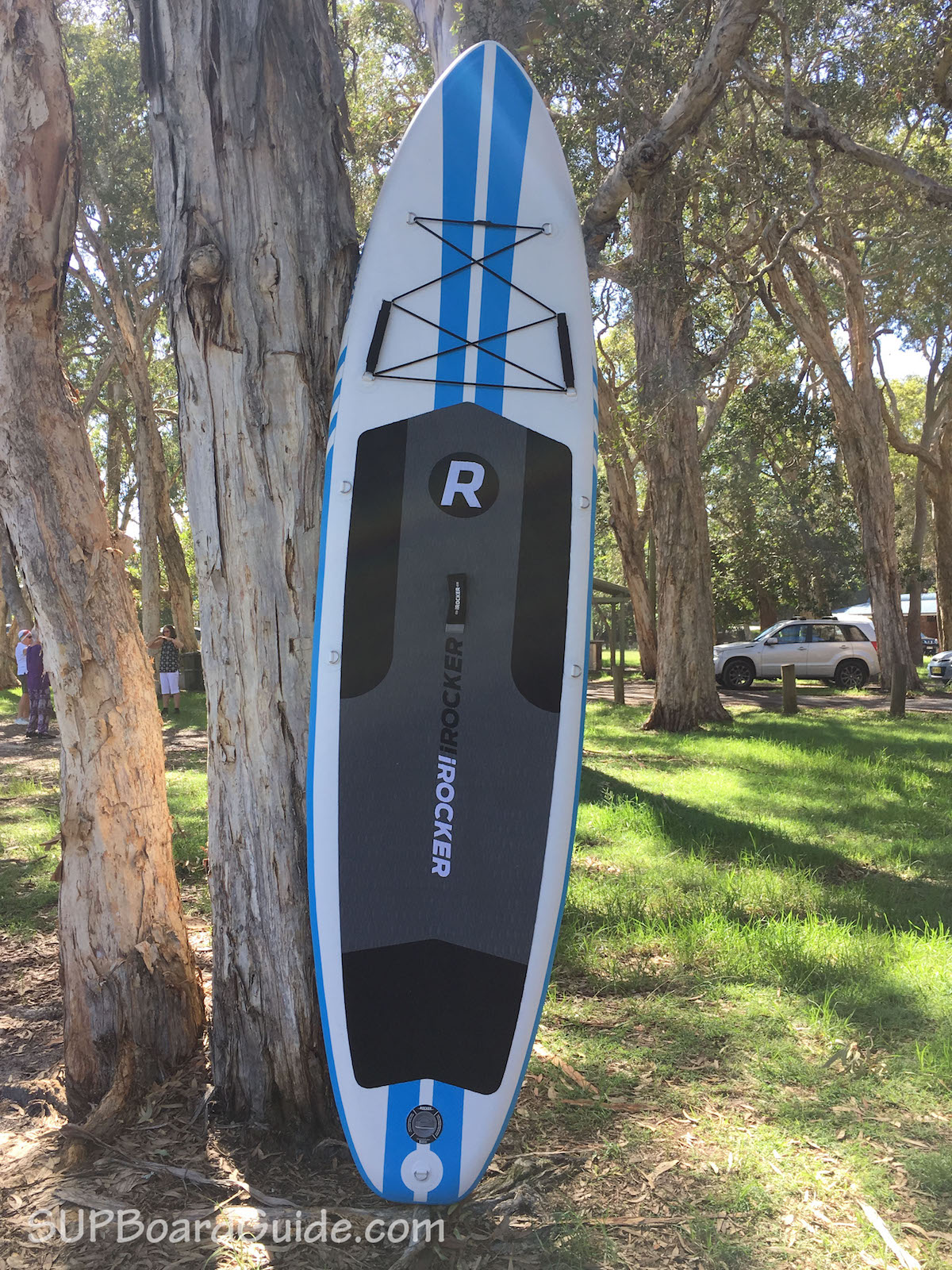 By Sarah Sackville
Note: iRocker just launched their 2019 models and the 2018 boards are no longer available. Check out our review of the 2019 All-Around here.
Introduction
The new and improved 11' All-Around for 2018!
iRocker has tweaked a few things, and it's obvious there is an improvement. There's been an upgrade in design and materials. There is also improvements on some of the accessories as well as some new ones now available!
Much the same as the previous years, the 11' All-Around is a fantastic board that performs extremely well in various conditions. It may not be the perfect surfing SUP but put it in various conditions elsewhere, like choppy white caps or open water where you want speed..and you'll be surprised how well it handles the variants.
Specially made for bigger riders or those taking extra passengers, it's a fantastic option as a family board to be shared around.
Find out more in detail below!
Specs
| | |
| --- | --- |
| Length | 11' |
| Width | 32" |
| Thickness | 6" |
| Weight Capacity | 435 lbs |
| Weight | 27 lbs |
Video Review
Let us know what you think in the comments. Are the video reviews helpful?
Performance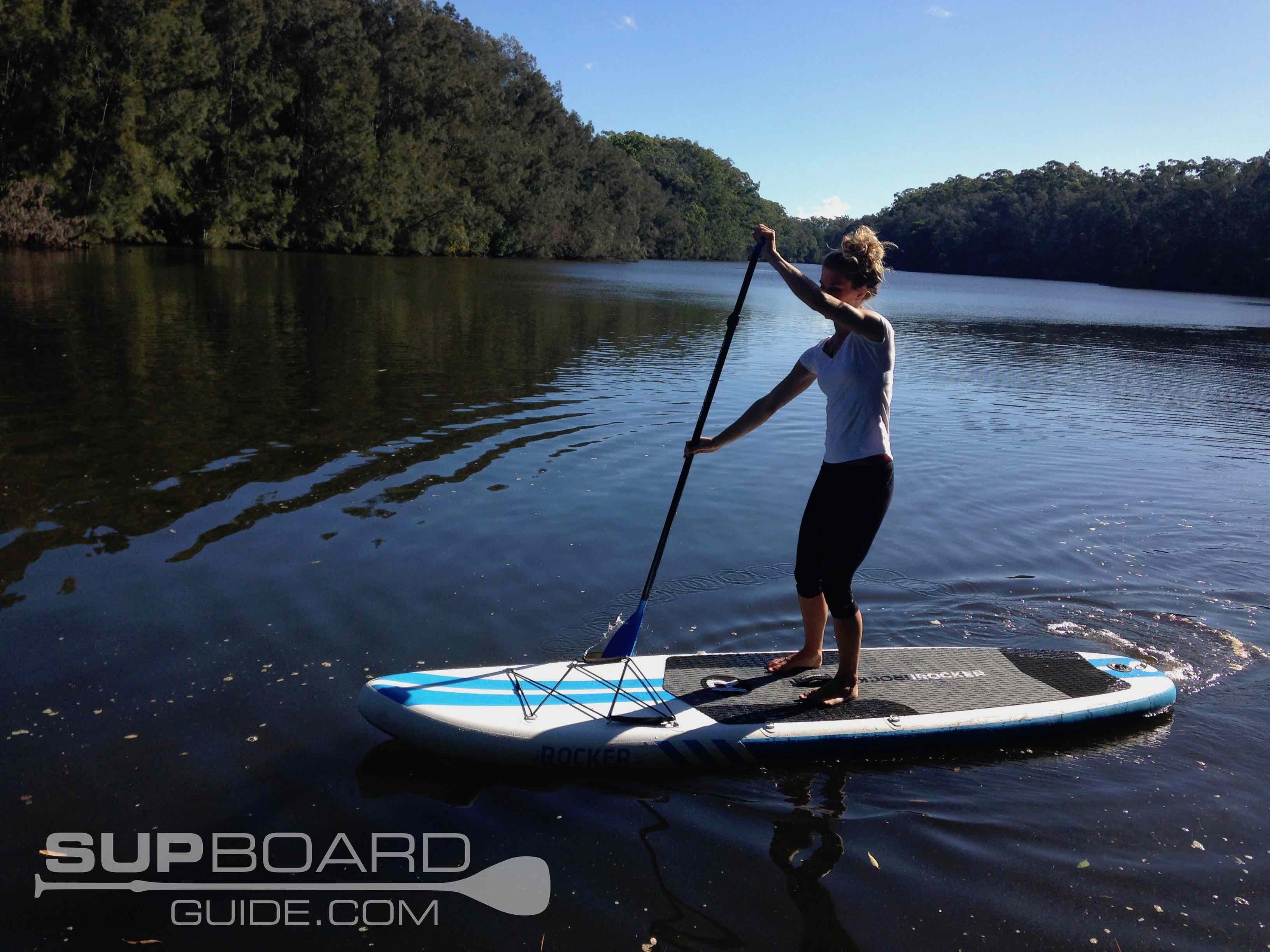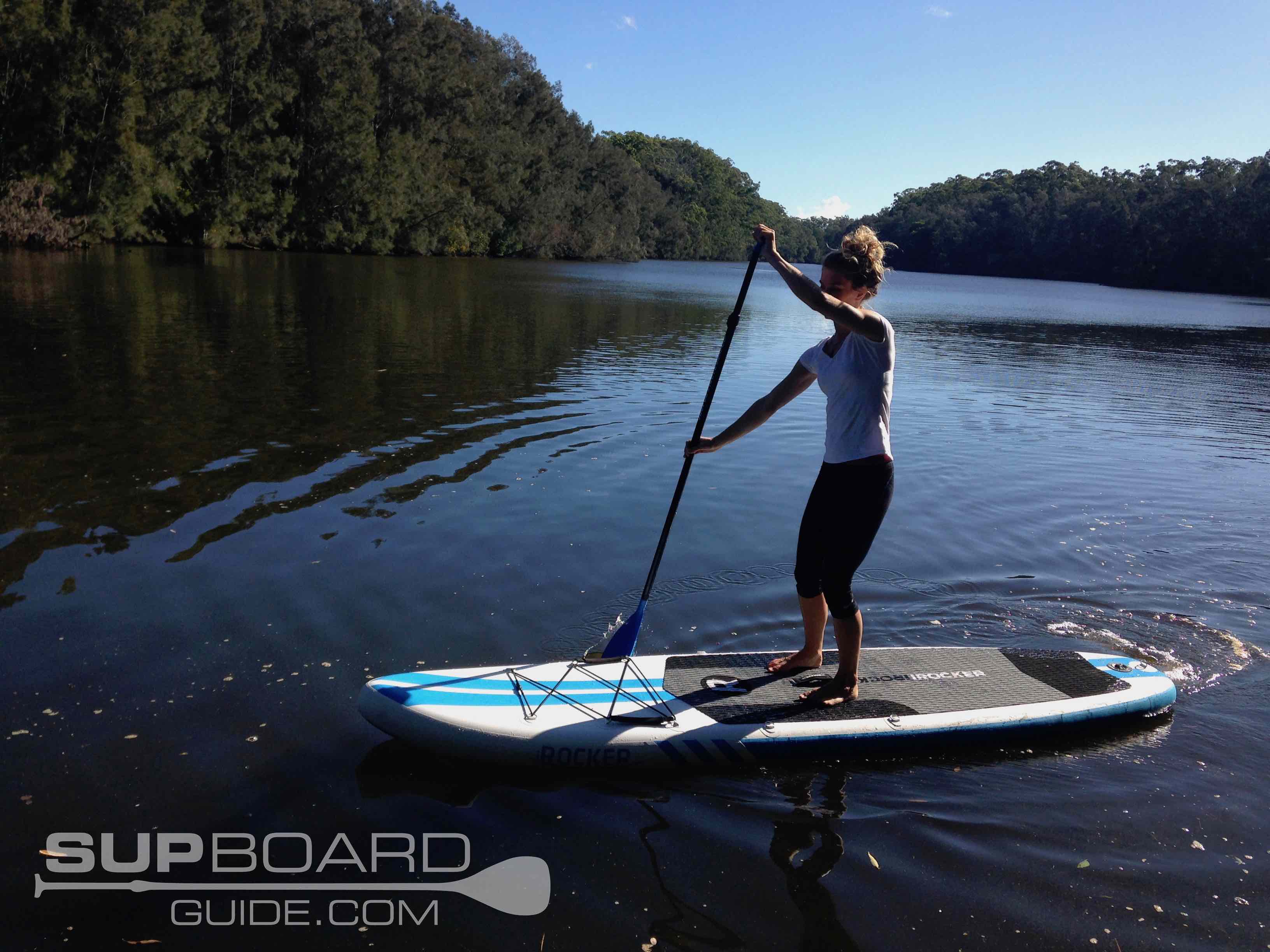 2018 Update New materials make a slight difference in performance. However, the other improvements can be found on the accessories and design
Even though I was distracted by the striking new design on the All-Around, I still was able to focus enough to get a good gauge on the performance.
I took the 2017 model out and quickly followed on the 2018 to get the best feel for both.
Flatwater
Taking SUP's out in all conditions does give the best result, however, the majority of where people go is flatwater. So, the following is explained as what I felt on the river.
The increase in materials does give the board more stability, and it feels more rigid under your feet. I found I felt the difference when I was just casually paddling, trying to get my speed up and when I found myself in some choppy currents.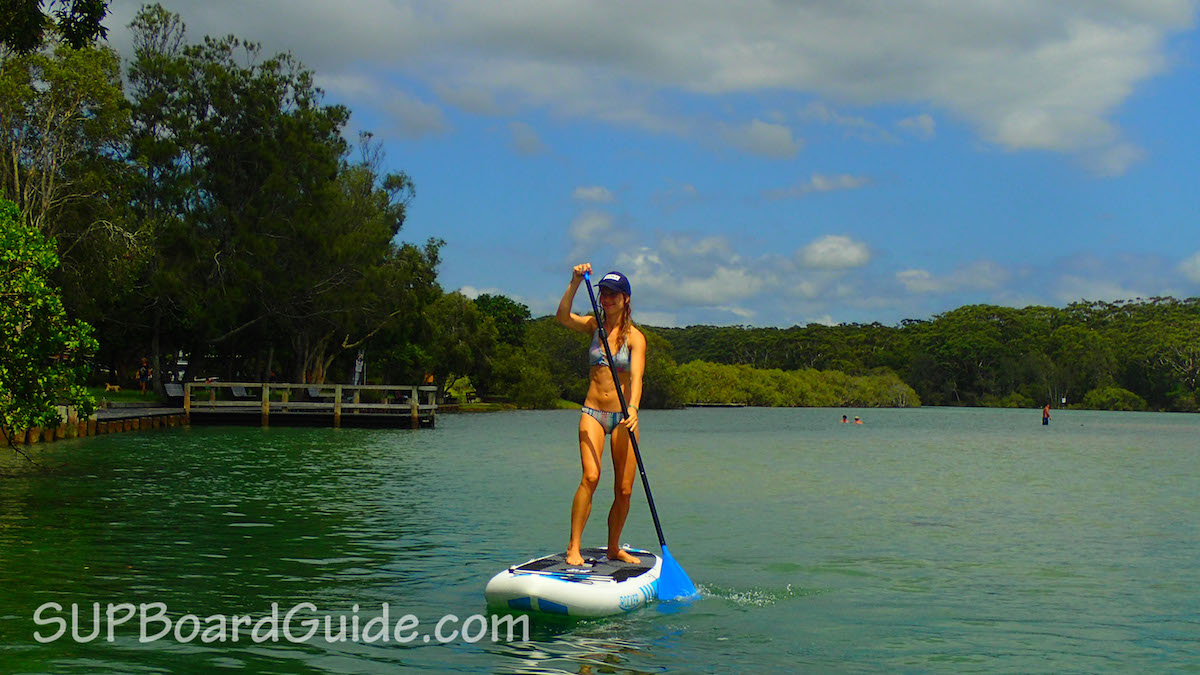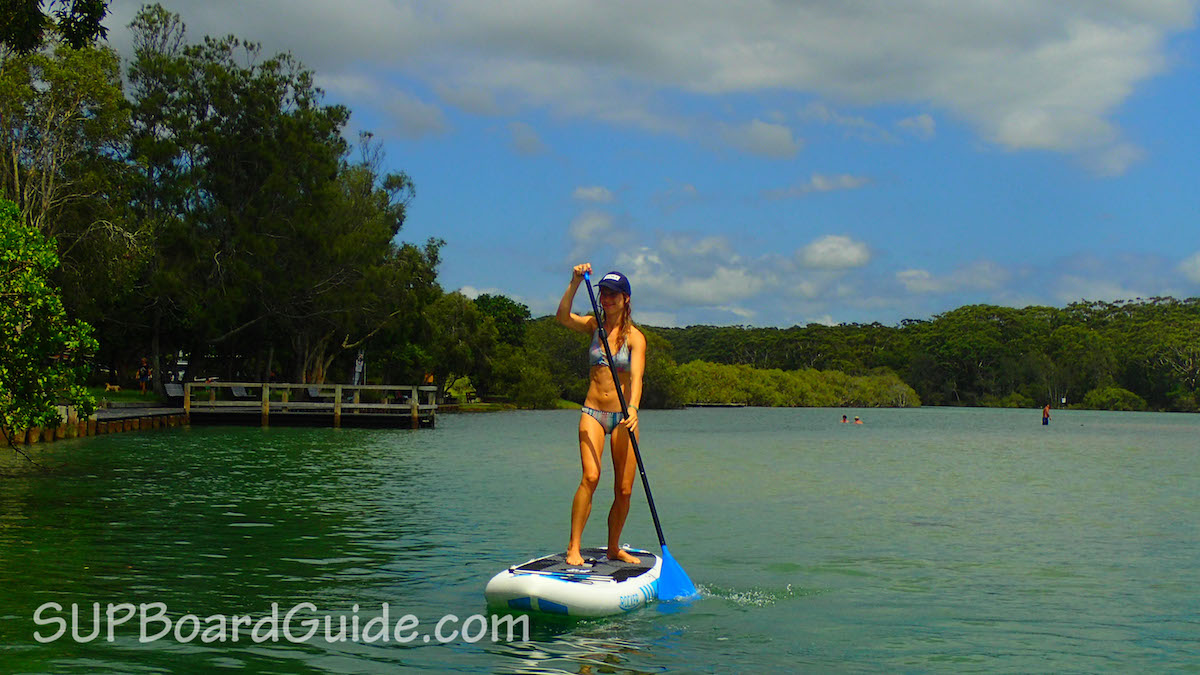 When I was turning and trying to do some donuts in the water like the cool kid I am, I didn't notice much difference in the turning. The All-Around has a nice rounded tail which makes pivot turning sleeker than on the wider tail boards like the Cruiser. Additionally, the 3 fin setup provides stability while also helping cut the water when you turn.
A huge single fin acts as a tracking tool. The curved shape helps with propelling you through water and keeping a straight line. This ultimately plays out in your performance by helping gain speed. If you don't understand this, take the single fin out and see how you go.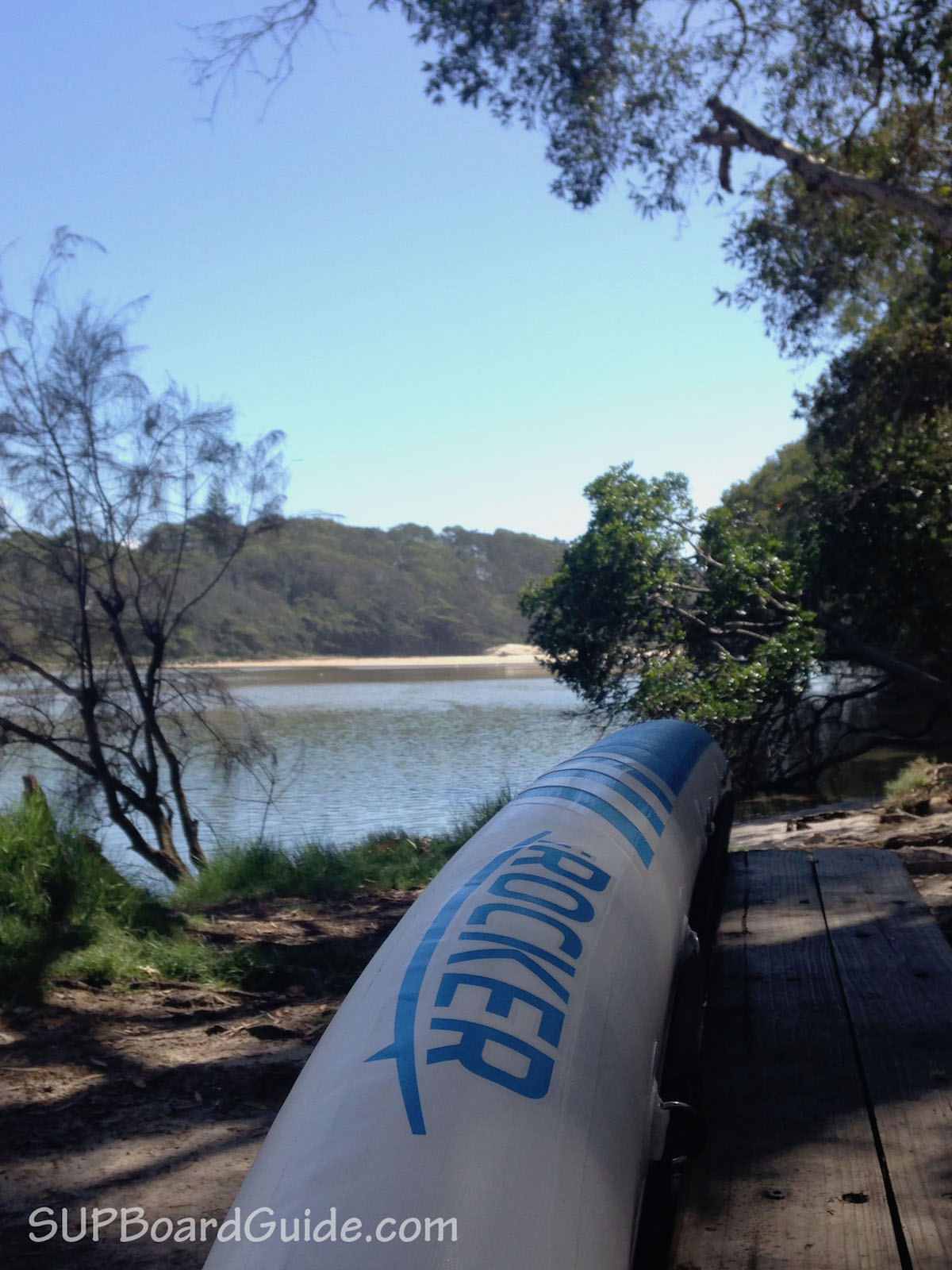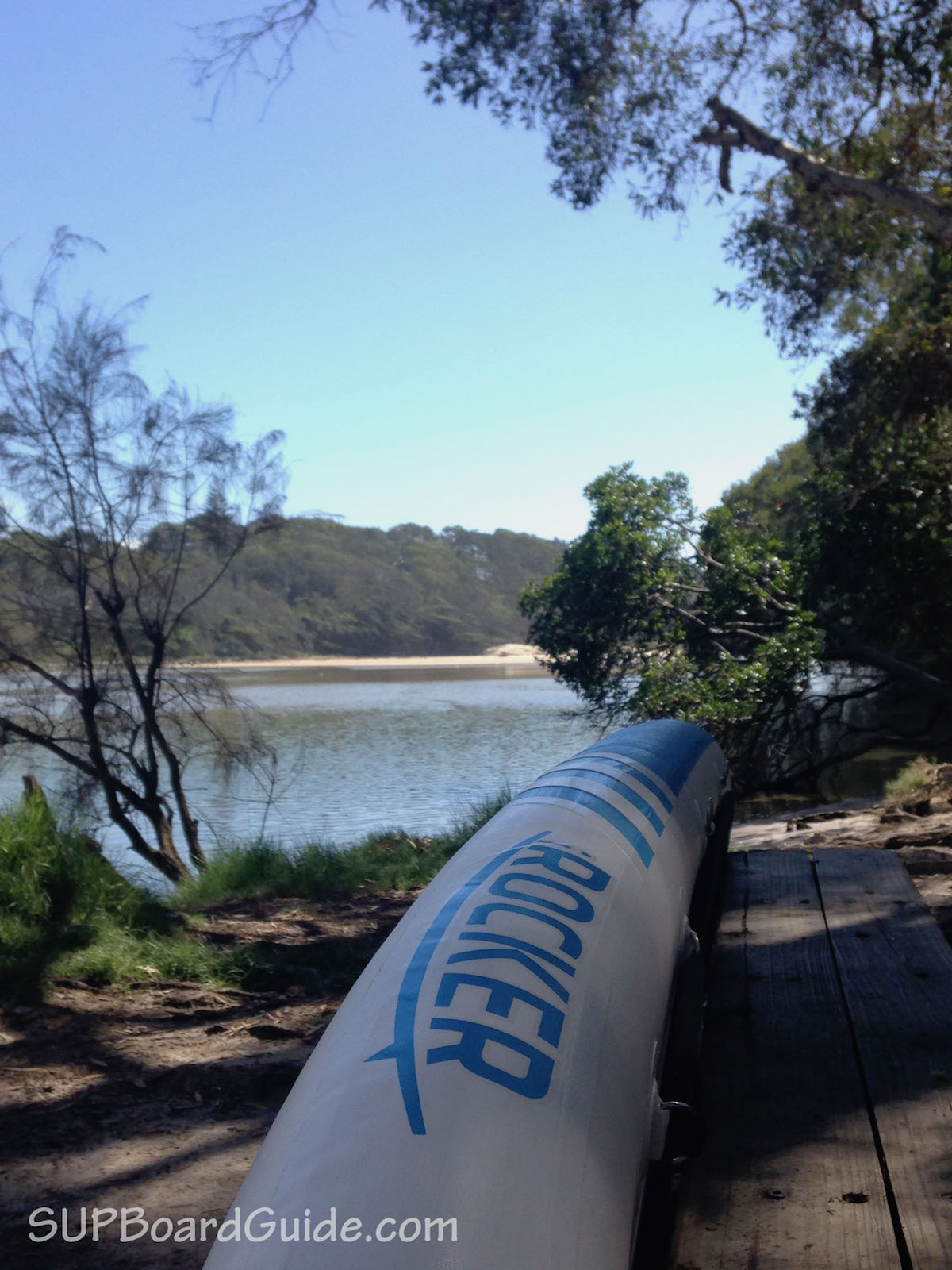 You'll be zig-zagging more than your favorite player en route to a touchdown.
Now the speed is where I did feel a slight change. The new 2018 is slightly slower than the 2017 due to its heavier materials. Though, it's such a small difference I almost wasn't going to mention it.
Surf
Sometimes you may feel like taking your SUP in the surf, while I can't recommend you take this All-Around into beach breaks, you'd have fun on small point breaks.
Once you are out the back and lined up, you zoom down the face, and there is definitely enough give in the tail to turn into the wave adequately. Though if that's what you really want, so long as the weight capacity of the 10' suits you, I'd highly suggest getting one of them. 11' boards just aren't made for easy surfing.
Other Awesome Alternatives
Where this new 2018 model excels is as a family board. Why? The introduction of handles on the bungee cord for extra passengers to hold onto as well as the extra weight capacity.  Aside from those things, the stability and versatility of performance means this is an ideal beginners board. Seeing as your whole family won't probably be keen SUP riders already, being able to share a board around that suits the bigger men as well as teenagers, will save you money and time!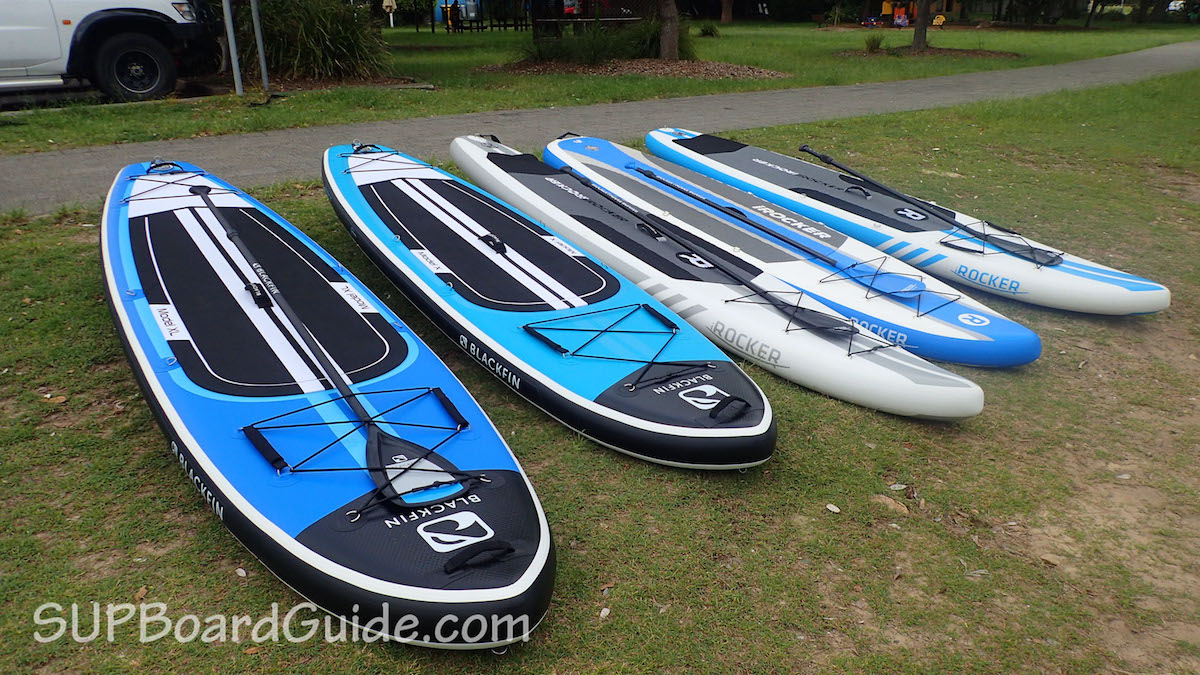 The new Blackfin boards by iRocker are also worth mentioning. Blackfin is iRocker new premium line of boards and the Model X is fairly similar to the All-Around. However, everything is just a tiny bit better. You get carbon rails, a carbon paddle, an extra cargo area, an improved backpack and much more. At the time of writing this review the Model X is just $100 more expensive than the 10′ All-Around and around the same price as the 11′. That's exceptional value and I'd recommend you check out the new Blackfin as well to make sure you don't have any regrets later on. You can find it here or read my review here.
Board Design + Materials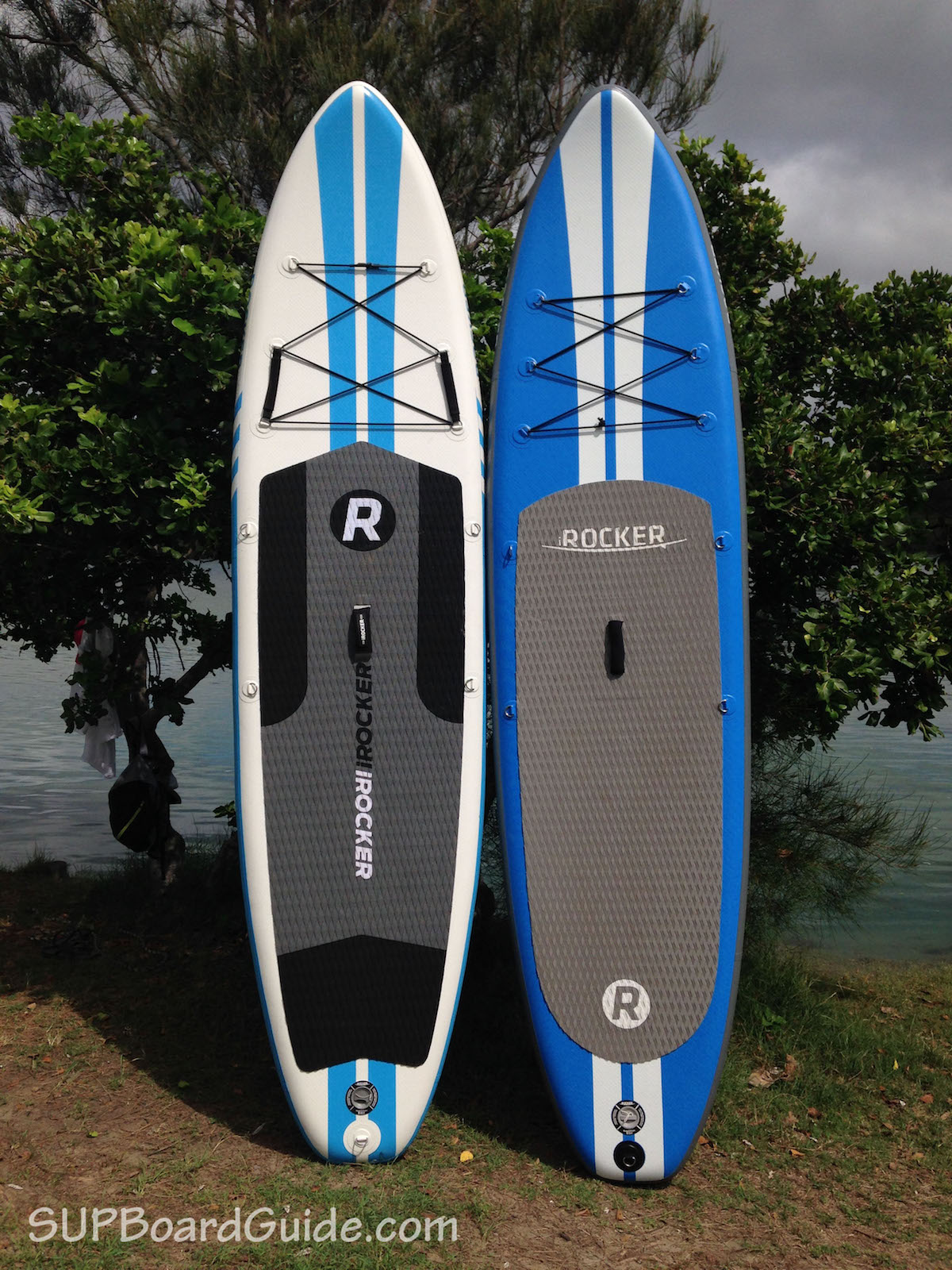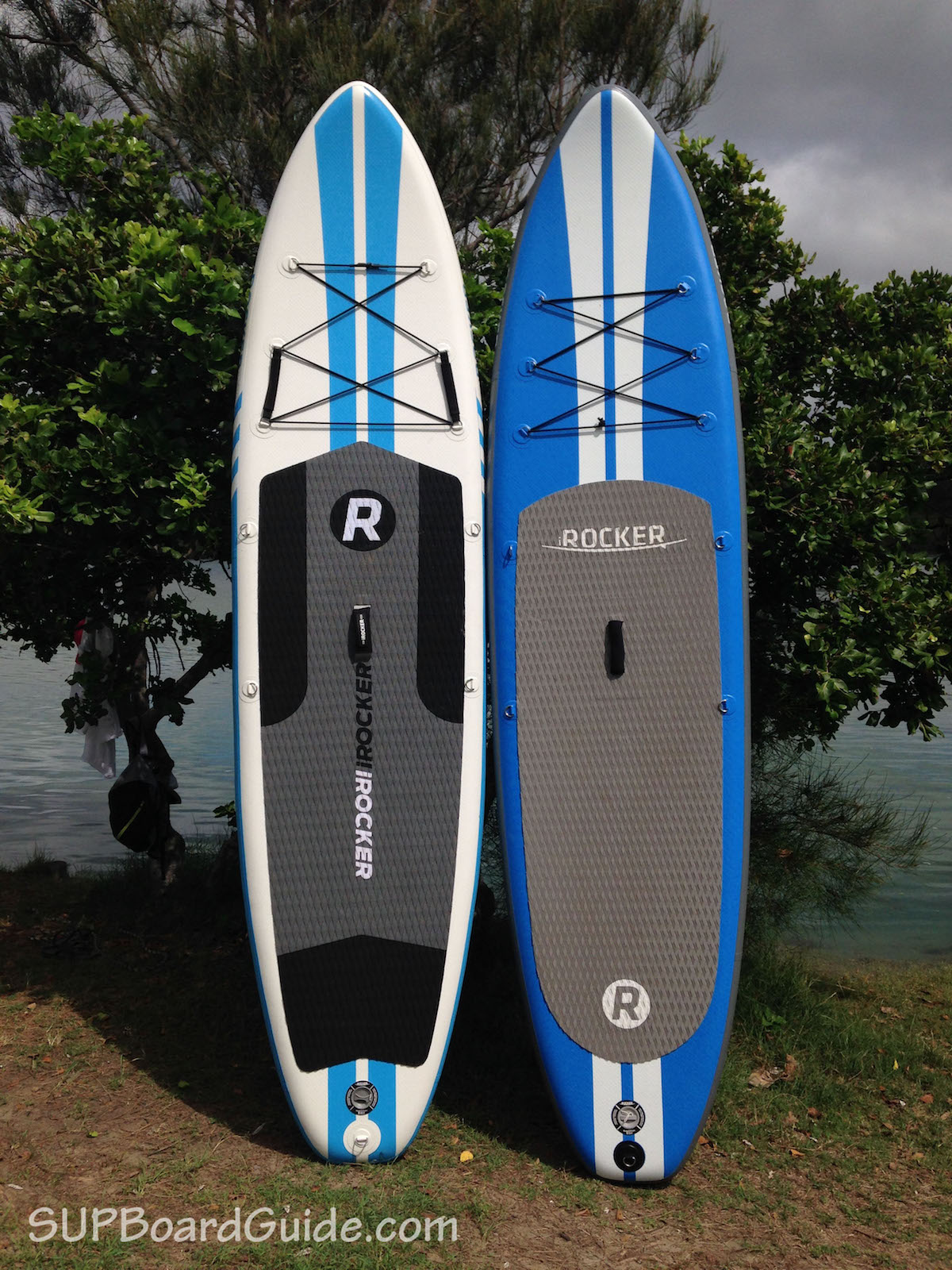 2018 Update – New design down the rails and over the deck. New color schemes. The materials have been upgraded, and there are extra handles on the nose.
Fishy fishy in the sea! There are gills on that board!
The new design, in my opinion, looks much better. It's totally remade the board. It gives it a sleeker look and more modern. Simple and minimal. Which is kind of "in".
You can see the new design through the rails where the idea of gills come from. The deck pad has also been improved to now be a crocodile skin texture as well as keeping its diamond groove pattern. On top of the new deck pad materials, it's also got a new color scheme, which is dependent on the overall color choice of your board.
A new feature; the 11' All-Around comes in 4 colors! The usual blue, the sea-foam delight, crispy whites and elegant grey. Your paddle also matches your boards color now!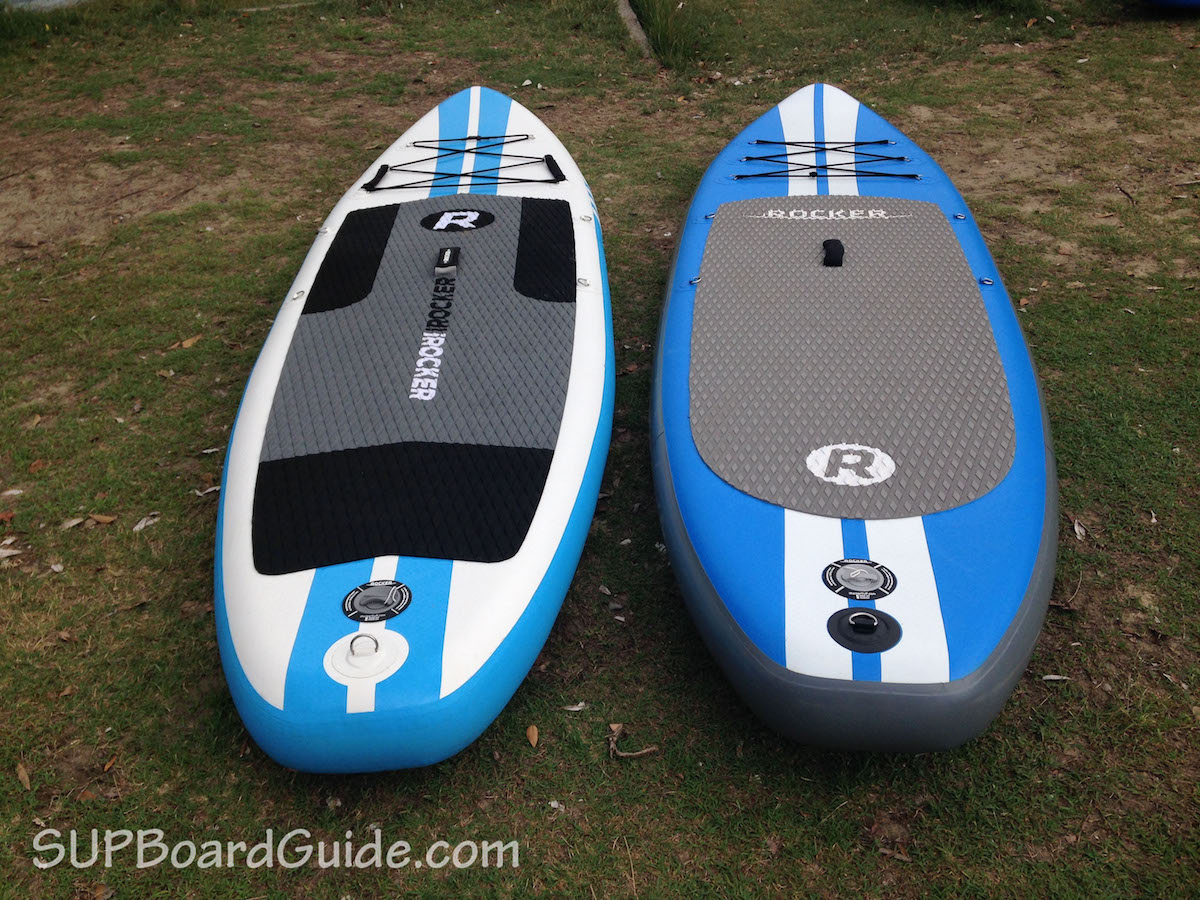 Any more features? Yes. There are some new handles, which also can be removed if you desire. They are on the front, placed on the bungee cord that's threaded through the D-rings. They are for your extra passengers to hold onto. Now you're noticing that you'll also notice there is a large space for your gear to be stored on the nose there. There are additional D-rings on the center for attaching the optional purchases of a kayak seat or the carry strap. Finally, a D-ring at the tail for your leash.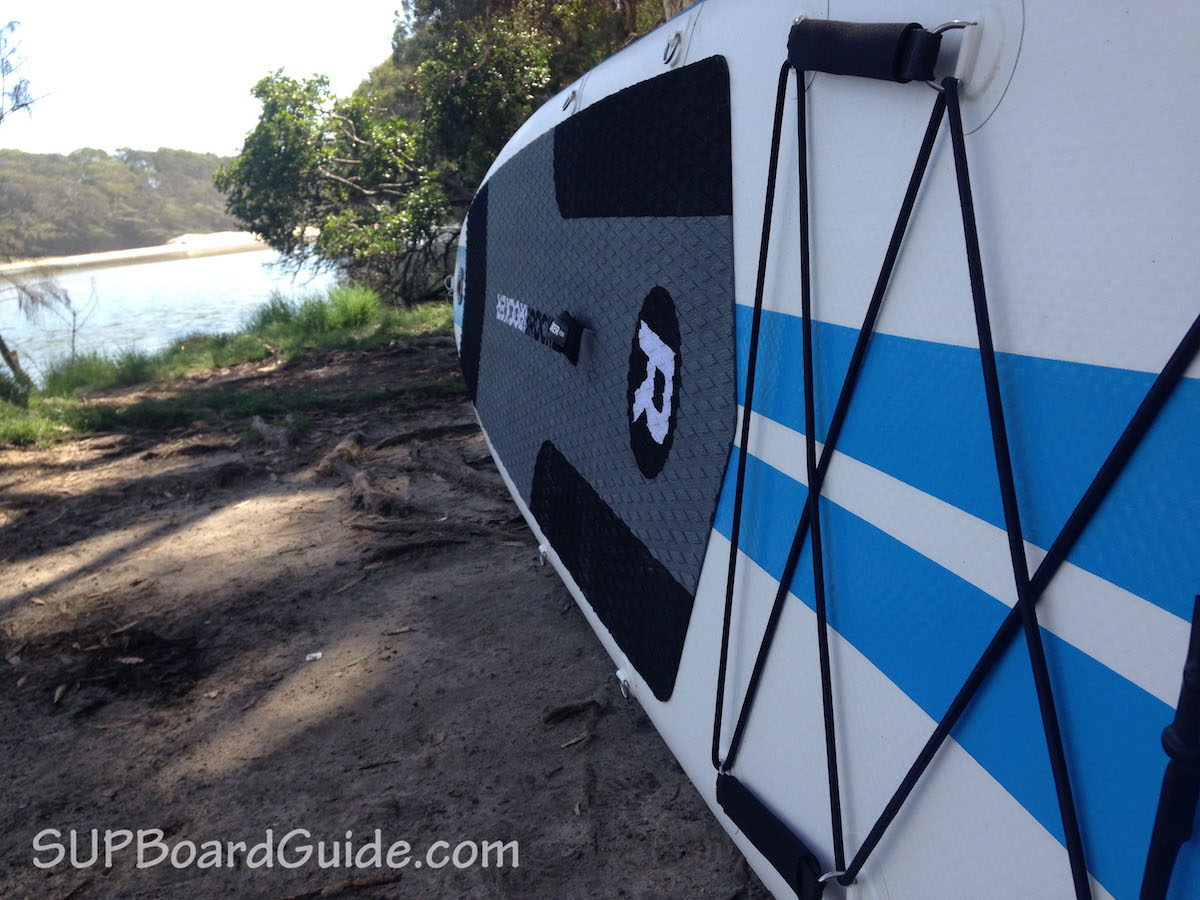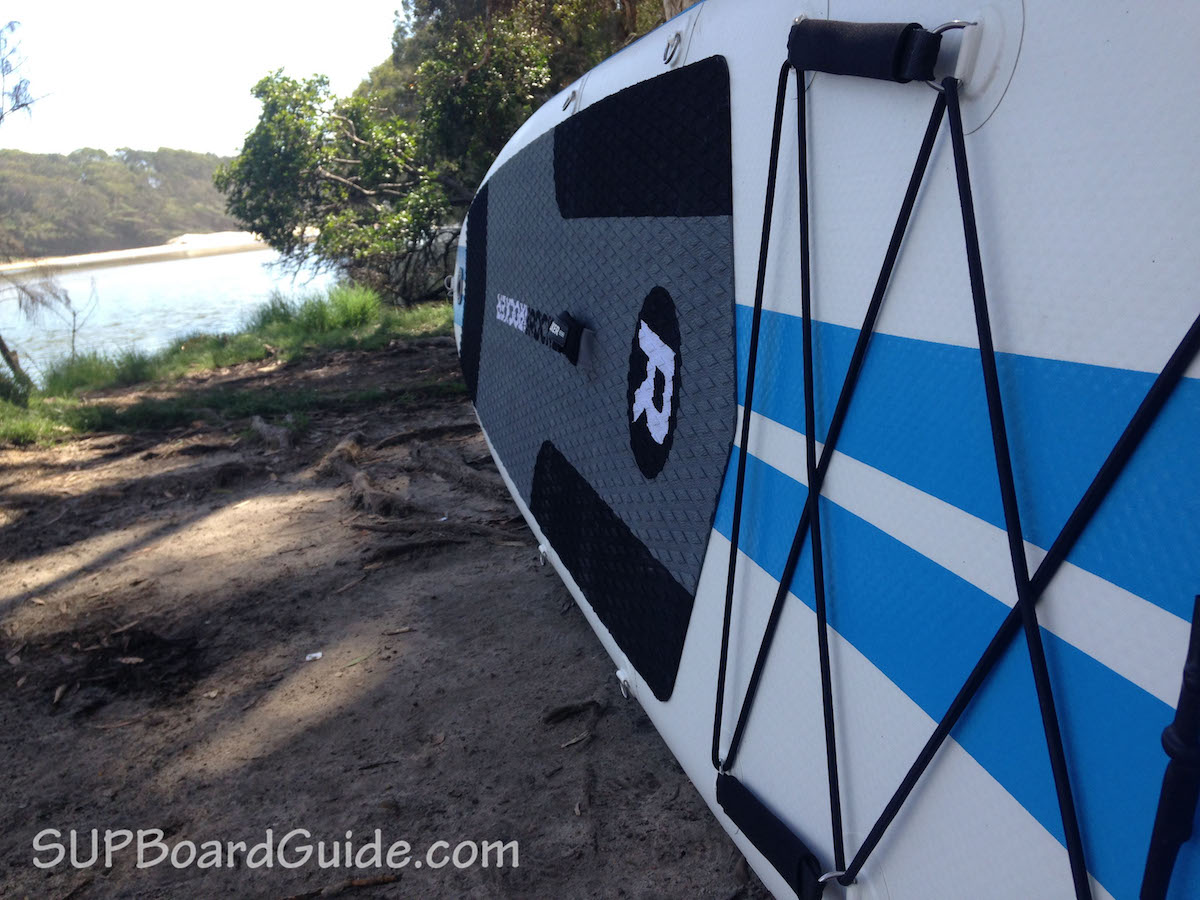 The upgrade in materials I've mentioned refers to the extra layer of PVC. Where before iRockers All-Around (and all their other boards) had a triple layer PVC, the 2018 range now is made with a quad-layer. The reasoning is to improve rigidness, stability, durability and weight capacity. It gives the board a bit more value. There has been an increase in weight because of the extra layer but only a mere 3 lbs.
Features
Fins
2018 Update – The fin box has been improved. The flip lock fin is incredibly easy to install/remove.
All-Arounds should all have the option to have removable side fins. Just saying! Being able to use your board as just a single fin when on calm, open water conditions gives it extra speed and tracking abilities. Then you can still put the side fins in for choppier conditions or if you feel you need the extra stability.
Though you can't remove the side fins, the setup is still adequate and easy to use. Seeing as many beginners will start out on an All-Around too, it makes sense to keep the side fins for that stability I mentioned.
The center fin is removable and easily done so with a quick flip on the lock. Can't express how easy and simple it makes the setup/pack down of your board. If you paddle most days and are packing your board to do so every time, the ease of setup does make a big difference.
Inflate/Deflate
The valve located at the back works efficiently. Sometimes the cheaper boards use cheap valves that can leak, or it's difficult to secure your pump hose into them. Never had that problem on any iRockers.
A full inflate takes 5-10 mins (15 PSI is ideal) depending on the effort you put into it! Make sure the pin is in an upright position for the inflate. When you are ready to pack up, push the pin in and twist it to keep air being allowed to push out as you roll up your SUP. Just remember to push it back out again before inflating next time!
Update: iRocker released a new pump in 2018 and it's awesome. It's by far the best pump in this price range. While others offer dual action, iRocker added a second chamber making pumping your board up way faster and easier. Check out the picture below.
Accessories
Paddle
2018 Update – color coded paddle to your boards color scheme, extra height adjustments

You'll receive the same fiberglass paddle as you did in 2017. There's no need to upgrade it as its a particularly good paddle for this price range! There are carbon fiber paddles for sale if you choose to start getting more serious about your paddling. All Blackfin boards, iRocker's bew premium range of boards come with carbon paddles. You can read the review of the Model X, which is fairly similar to the All-Around here. Given that they are only slightly more expensive than the iRocker range, I definitely recommend you check them out as well!
This fiberglass paddle you receive can now be adjusted to 86" whereas the 2017 models were 79". Making taller people's lives easier! Super simple double pin lock to adjust heights that means there's no chance of putting the handle in crooked! It also breaks down into 3 pieces and easily stores in your backpack for convenience.
On the handle is a nice rubber grip and the lightweight nature also adds to your comfort. Durability is also important which is why the blade has been made with a tough edging to push off objects if you need to.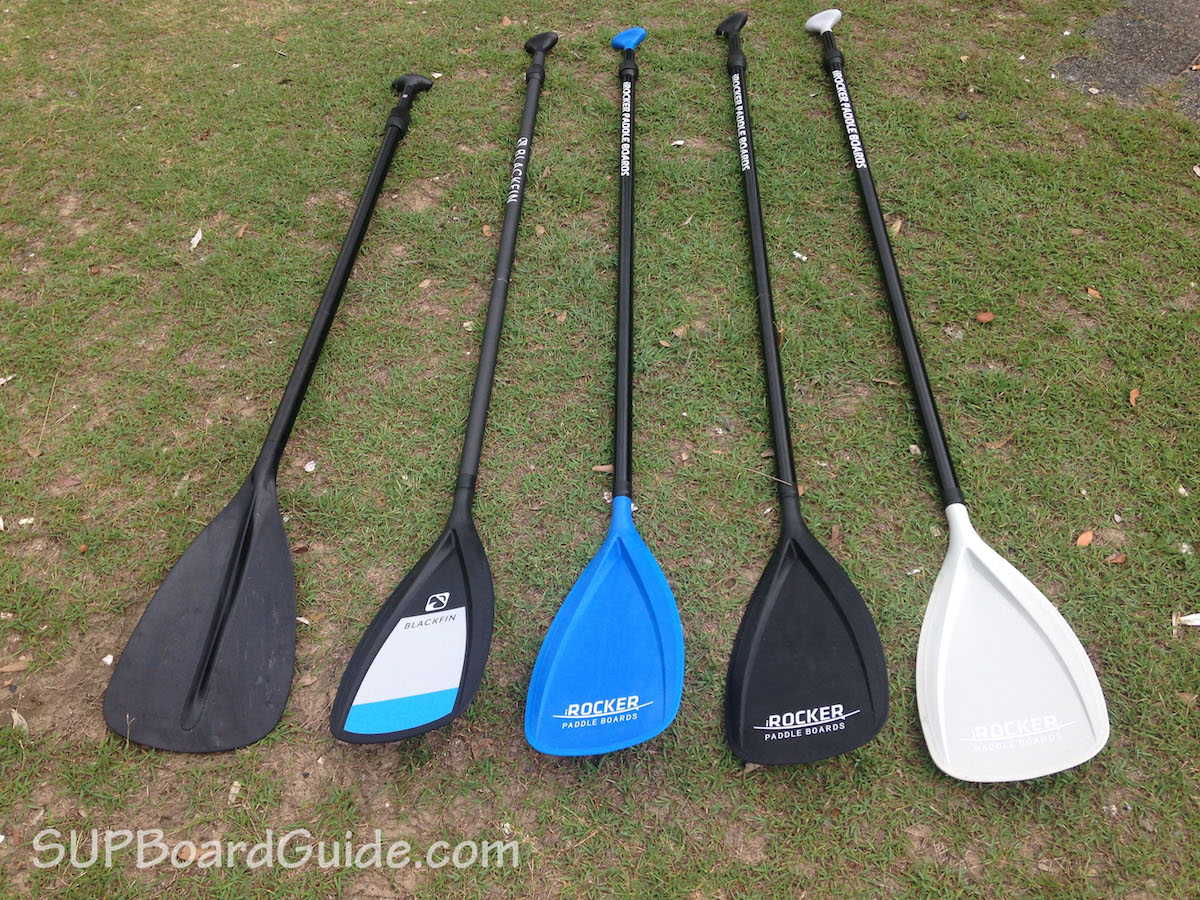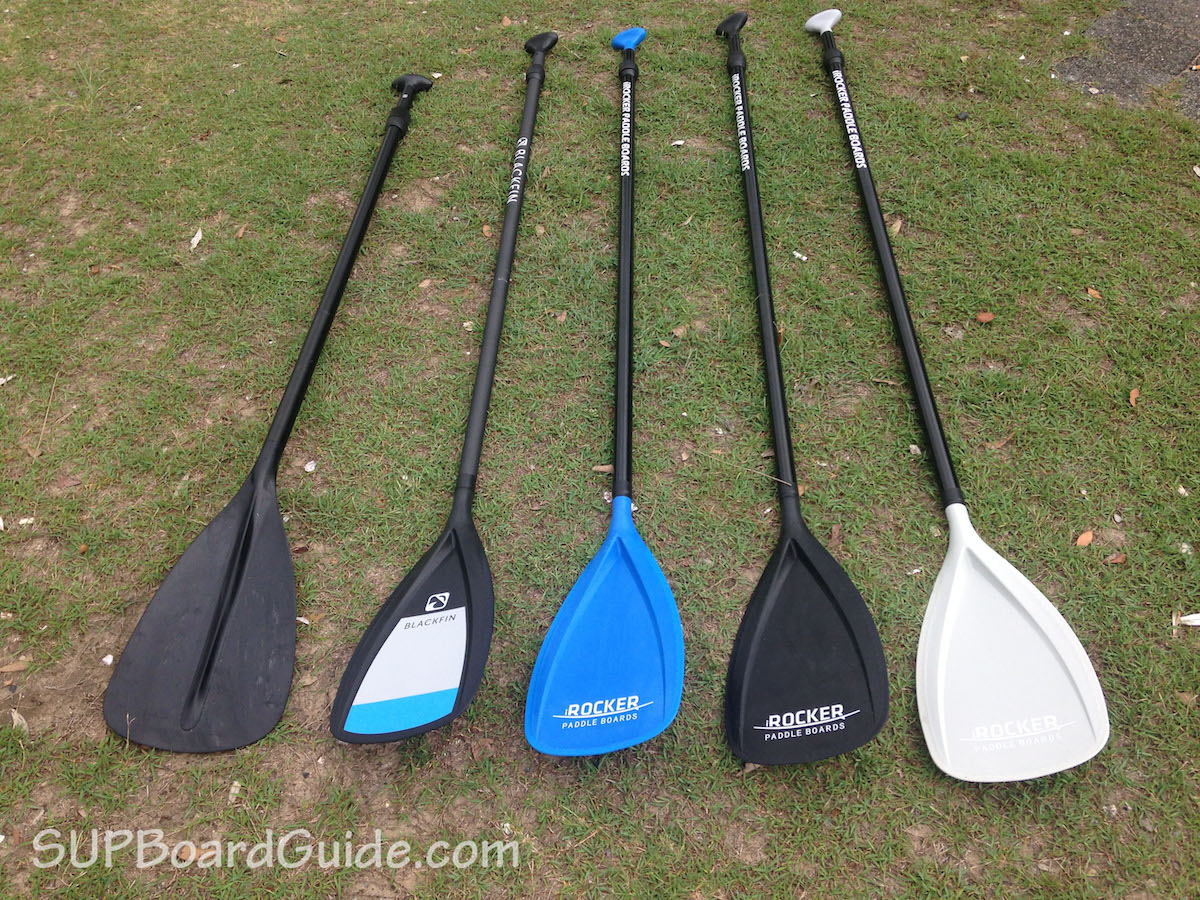 While the color coding is purely aesthetic, it's these small differences that add the value in my opinion. I love going out matching with my paddle and leash. It's almost as good as those days you realize you've managed to match your underwear.
Pump
Your dual action high pressure gets the job done better than most pumps in this price range. It's sturdy even under pressure. The pressure I refer to is me after too many coffees and no patience to get in the water.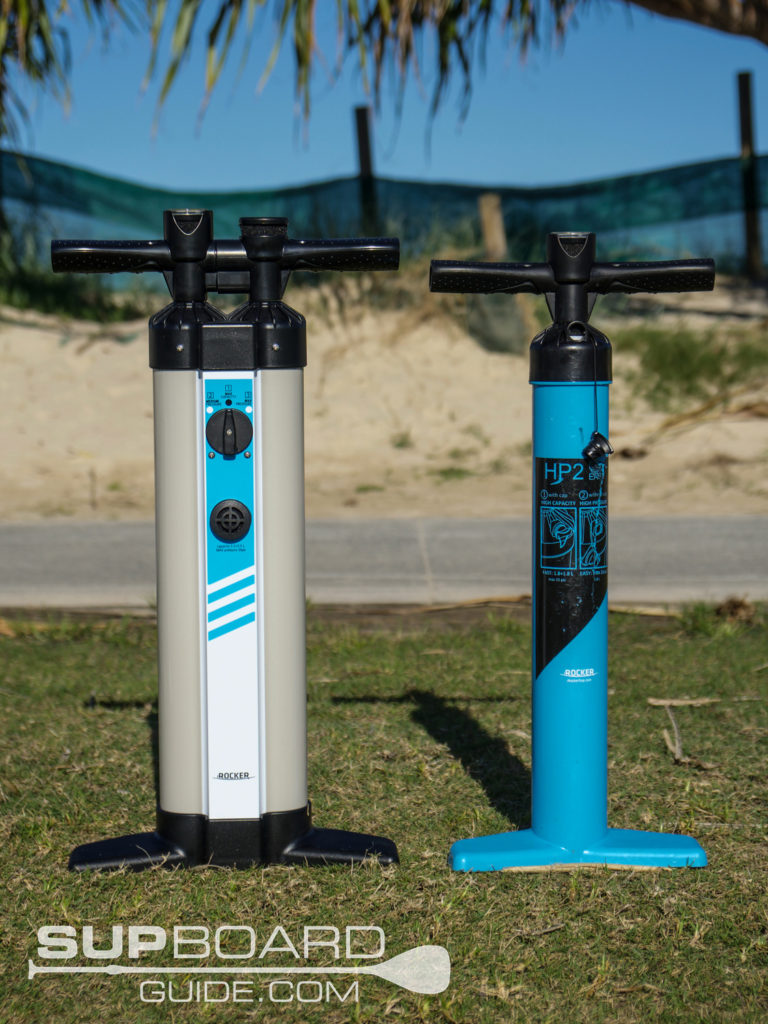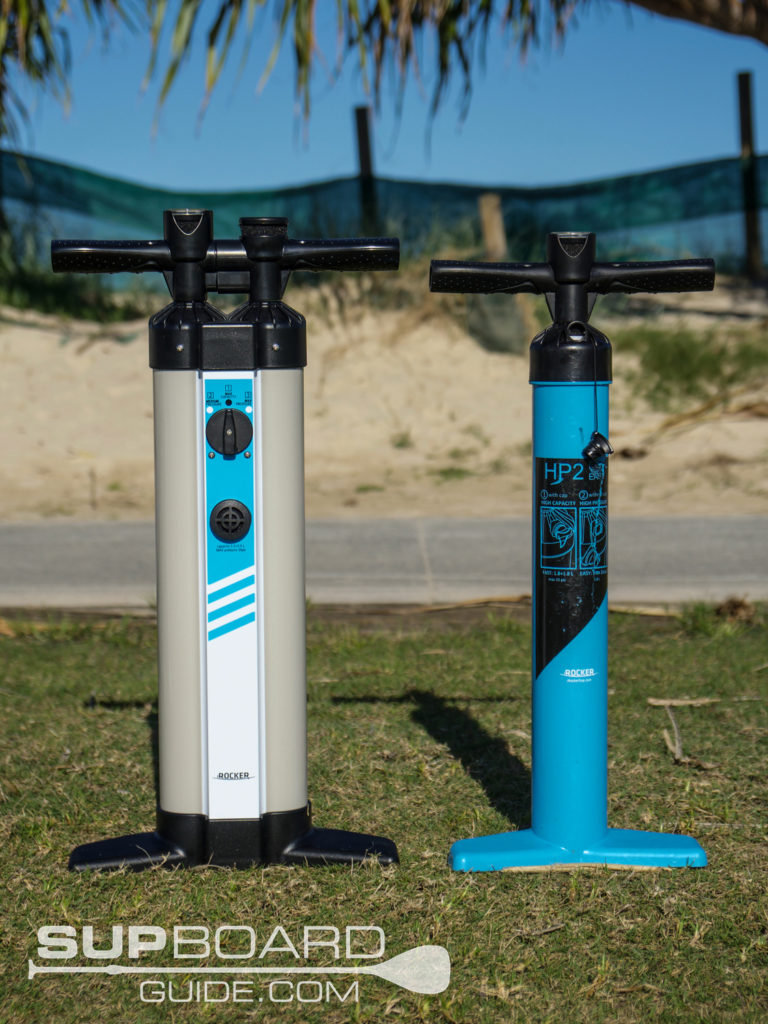 It's got the dual action option so you can switch between inflating on both up and down pumps or just the down action. The single action makes it easier to keep pumping when you reach the higher PSI levels.
Easy to read integrated pressure reading on top means you can keep an eye on your end goal!
Update: iRocker released a new pump in 2018 and it's awesome. It's by far the best pump in this price range. While others offer dual action, iRocker added a second chamber making pumping your board up way faster and easier. Check out the picture below.
Leash
2018 Upgrade – Colour coded leash to your boards color scheme
Your high-quality coiled leash now matches your board and paddle! It looks so good too!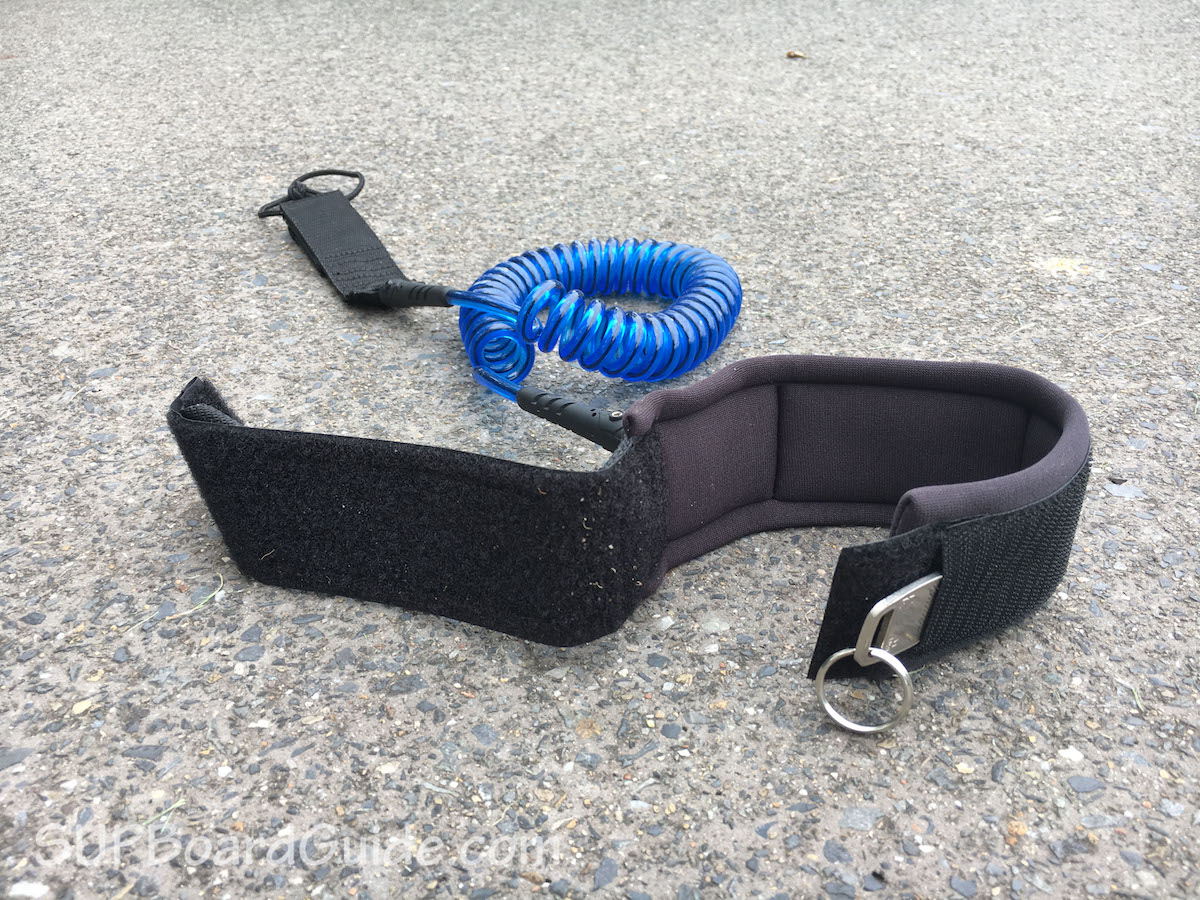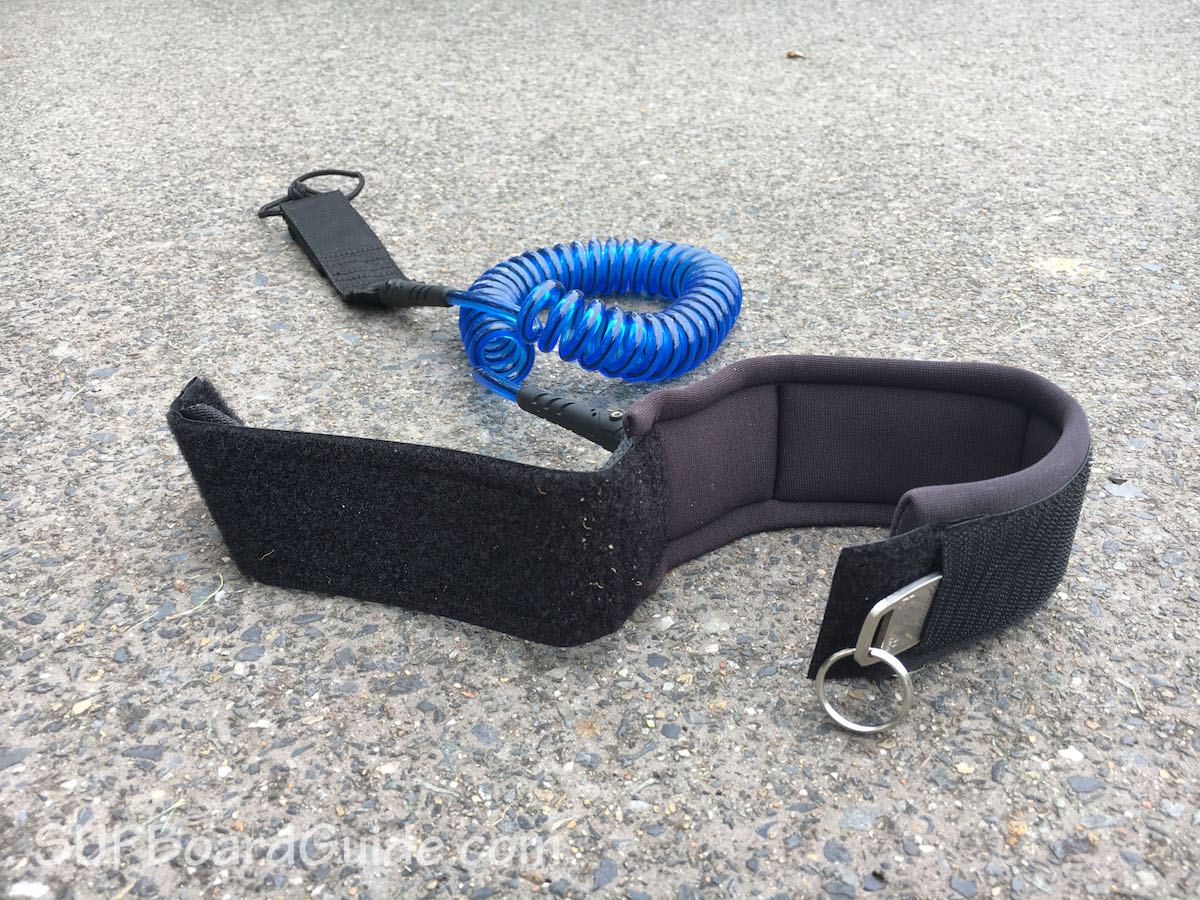 The coiled leash reduces the snapback of your board as it can stretch much further than straight ones. You can also find a key stash spot on the comfortable ankle strap, the velcro securing the stash is super grippy, so you can be confident knowing you won't lose the keys if you do fall off.
Backpack
2018 Upgrade – Handle added to the side of the bag
With this bag, you can fit everything and a little more. I have no trouble packing the board, paddle, pump, leash and even things like my drink bottle and towel in.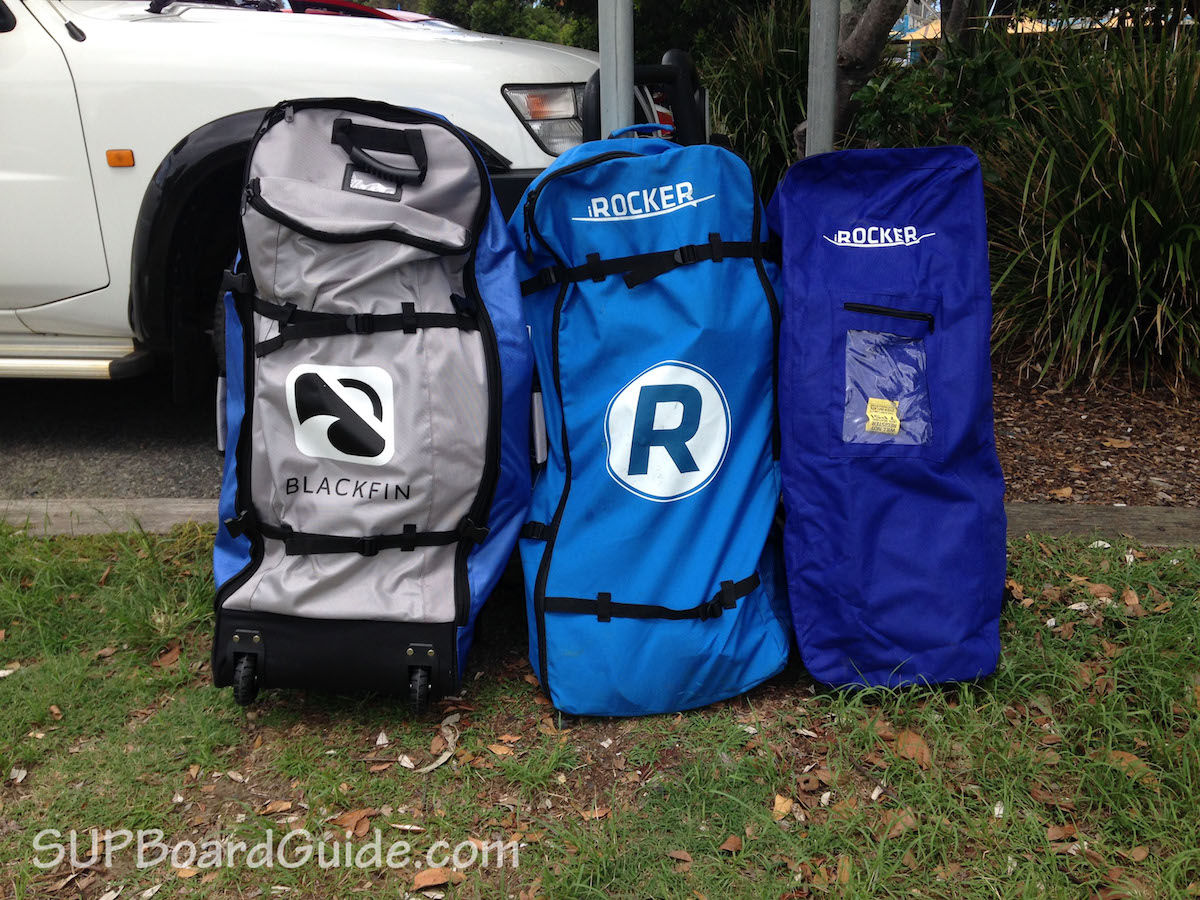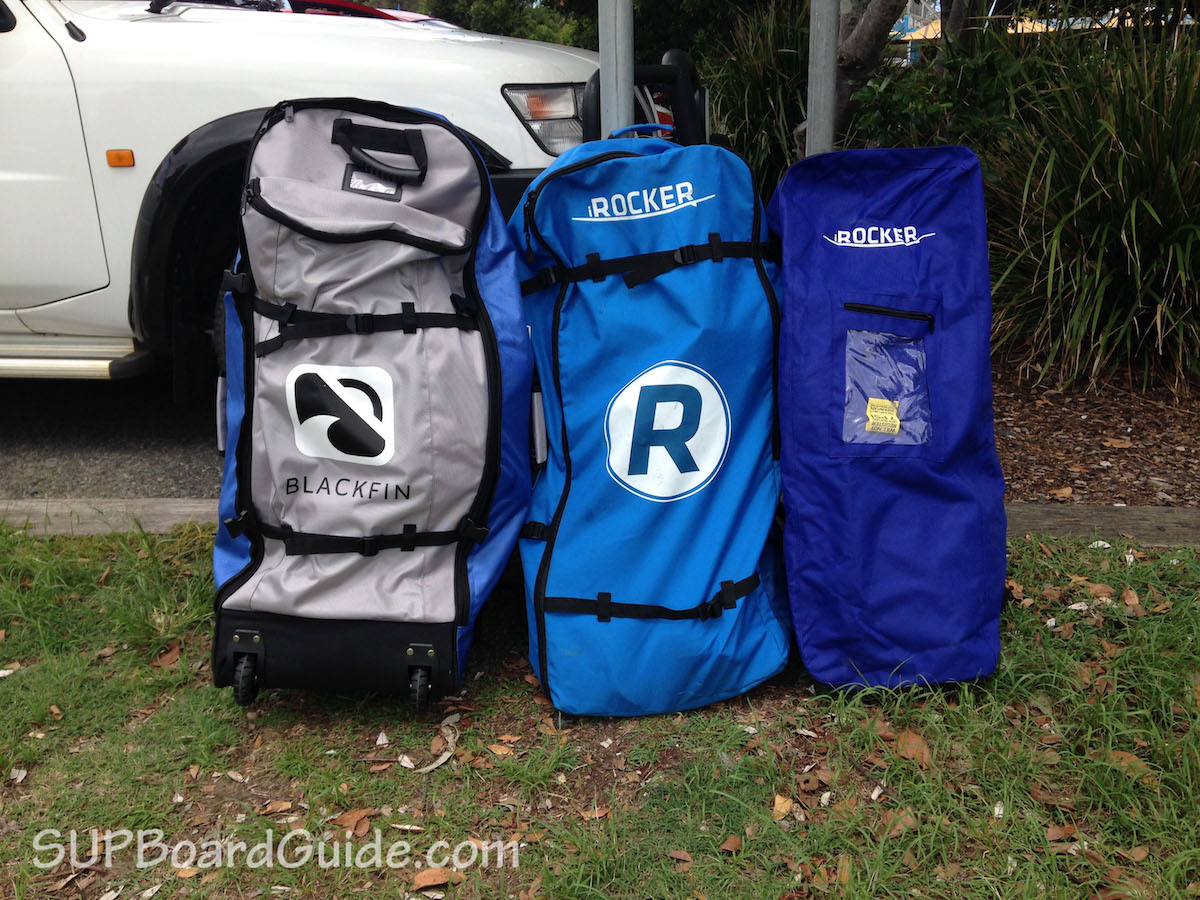 Those who enjoy getting a little bit off the beaten track will also enjoy the padded straps loaded with support for your shoulders and back. It means you can carry your SUP in and pump it up right next to the water!
Some other bags are only good for storing your boards and getting them in and out of the car. These iRocker bags, however, do give you the option to go a little further.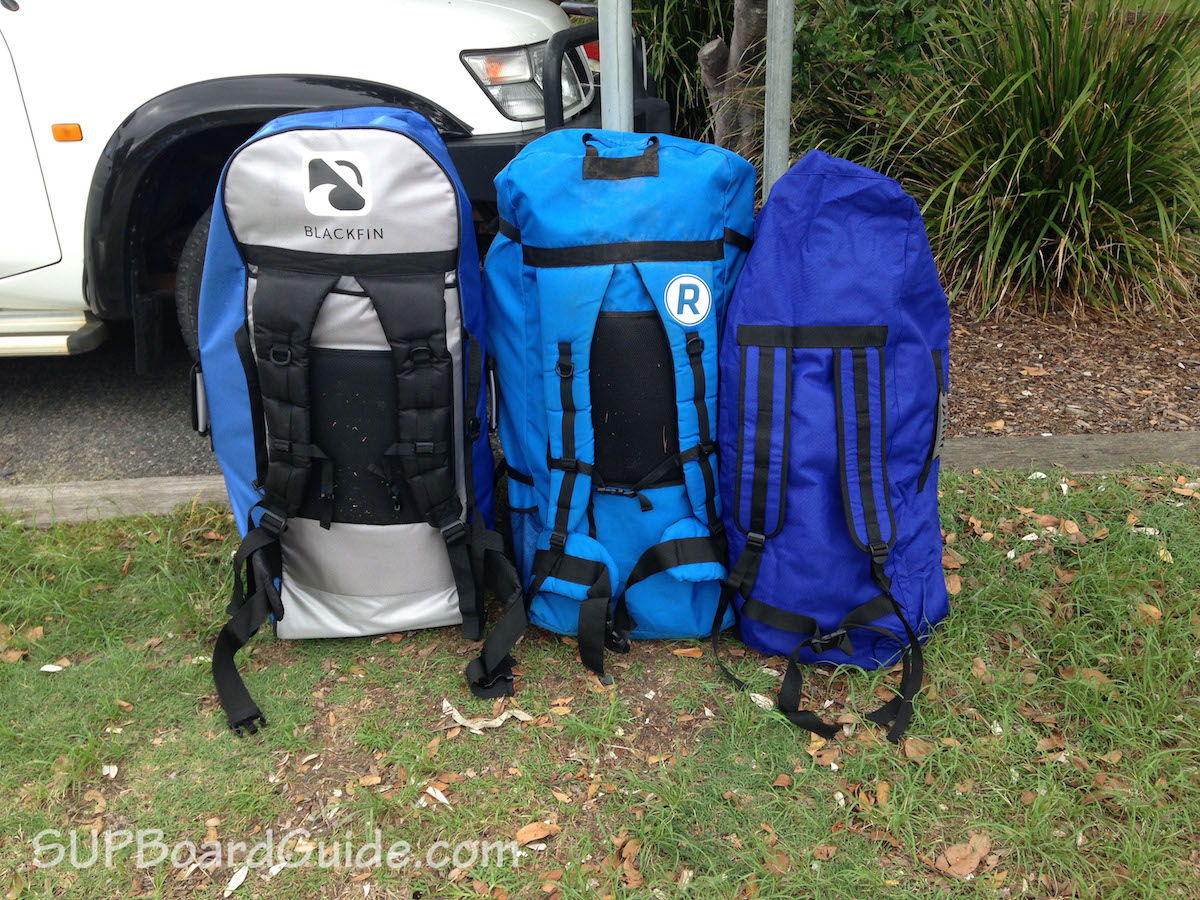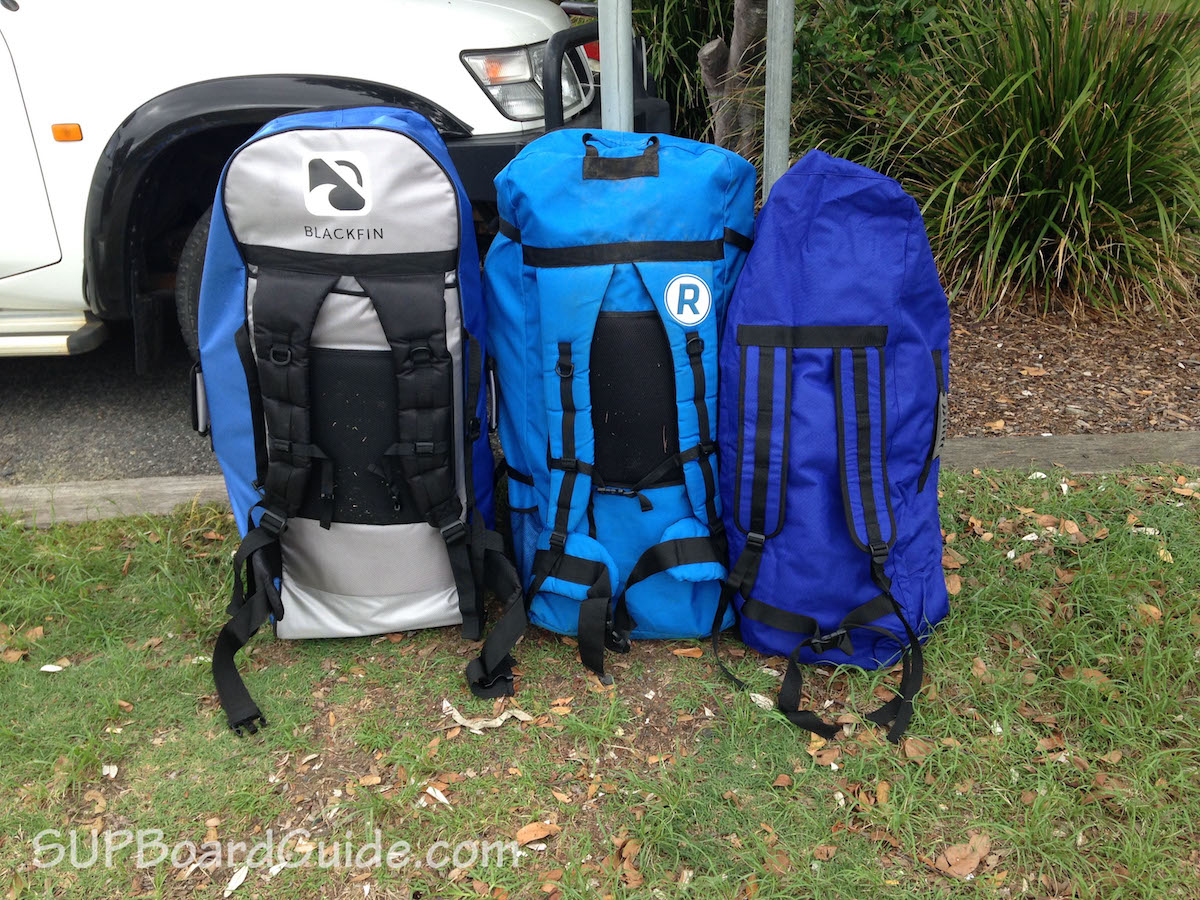 The upgrade with an extra handle has made it even more portable. It's those little things that really pack the value in.
Extras
Kayak Bundle – If you would also like to use your SUP as a sit on top kayak you can purchase the kayak bundle separately. In the bundle, you'll get a seat that has a little pouch on the back for storage. This seat simply attaches to the D-rings in the center of your 11' All-Around. You also will receive an extra paddle blade which goes in place of the handle on your SUP paddle.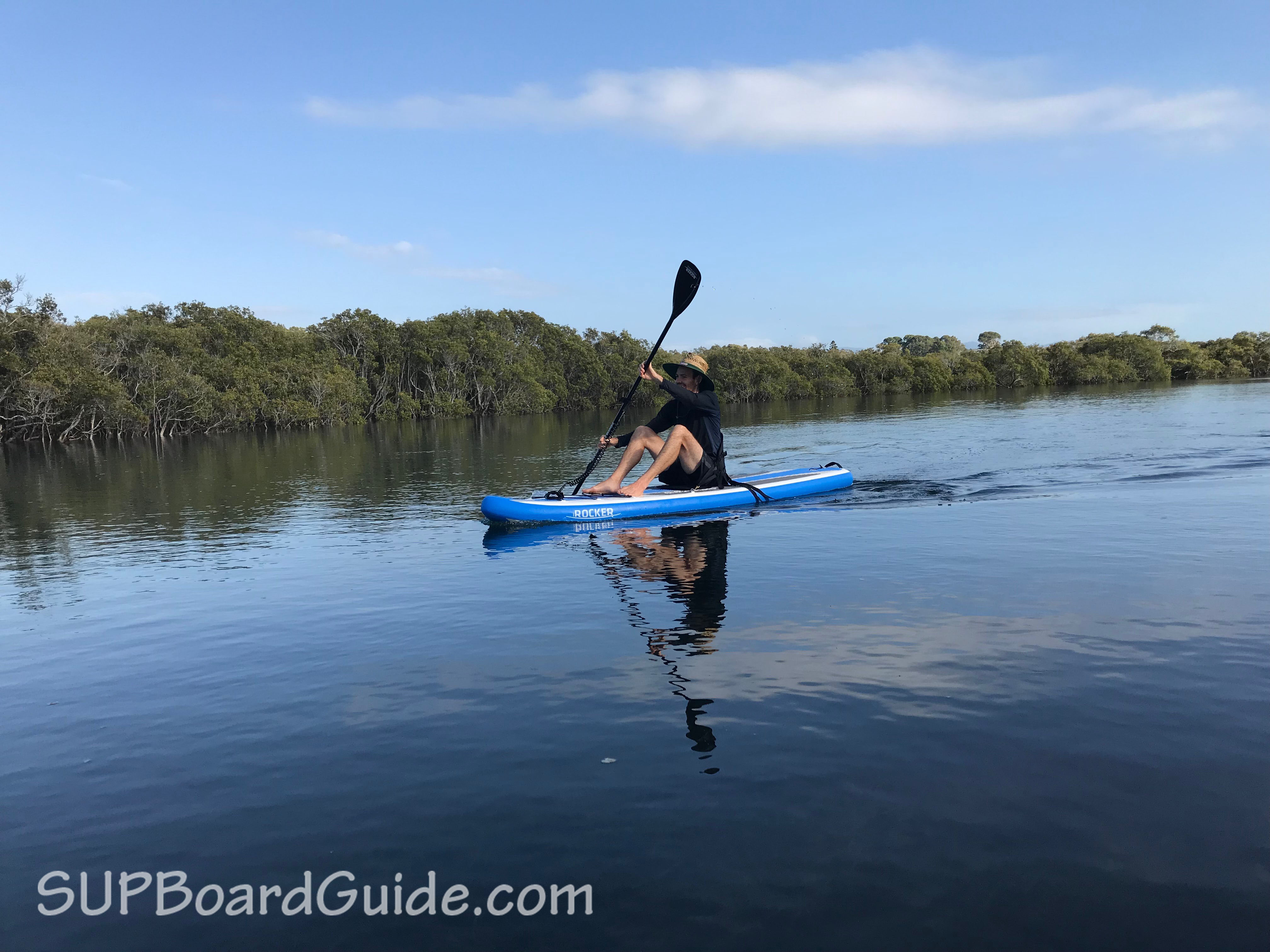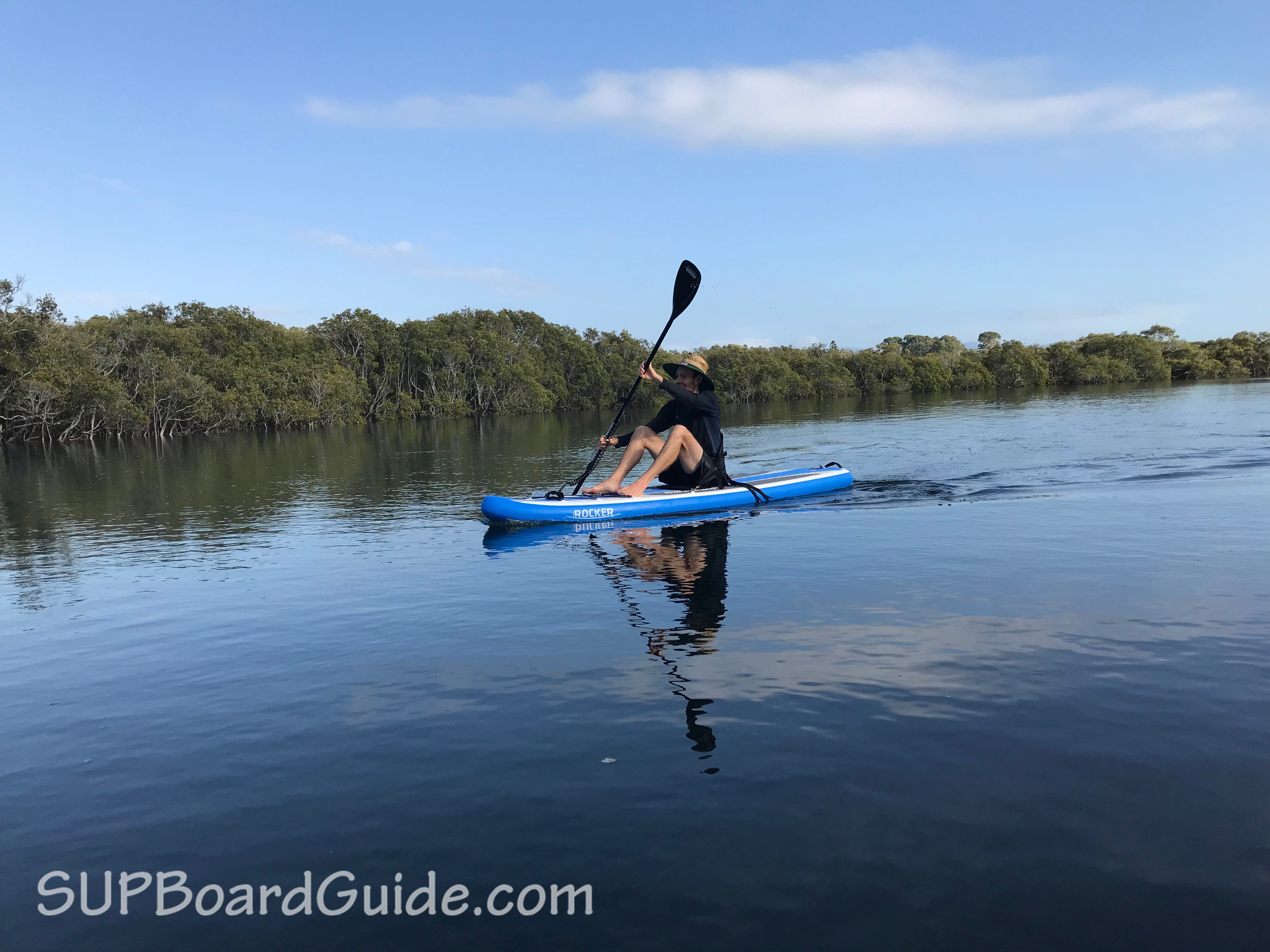 In a few minutes, you've just gone from SUP to kayak! Stand Up to sit down!
Carry Strap – If you are finding your SUP tricky to carry perhaps a strap will be easier. The branded iRocker strap is actually comfortable to use too. It's got a rubber bottom and doesn't cut into your shoulders like some other material ones.
Insulated Lunchbox – Feeling snacky? Then perhaps the iRocker insulated lunchbox is a good idea for you. It clips onto the bungee cord easily and not so easily persuaded to come off. Which is a good thing – you don't want your lunch floating away.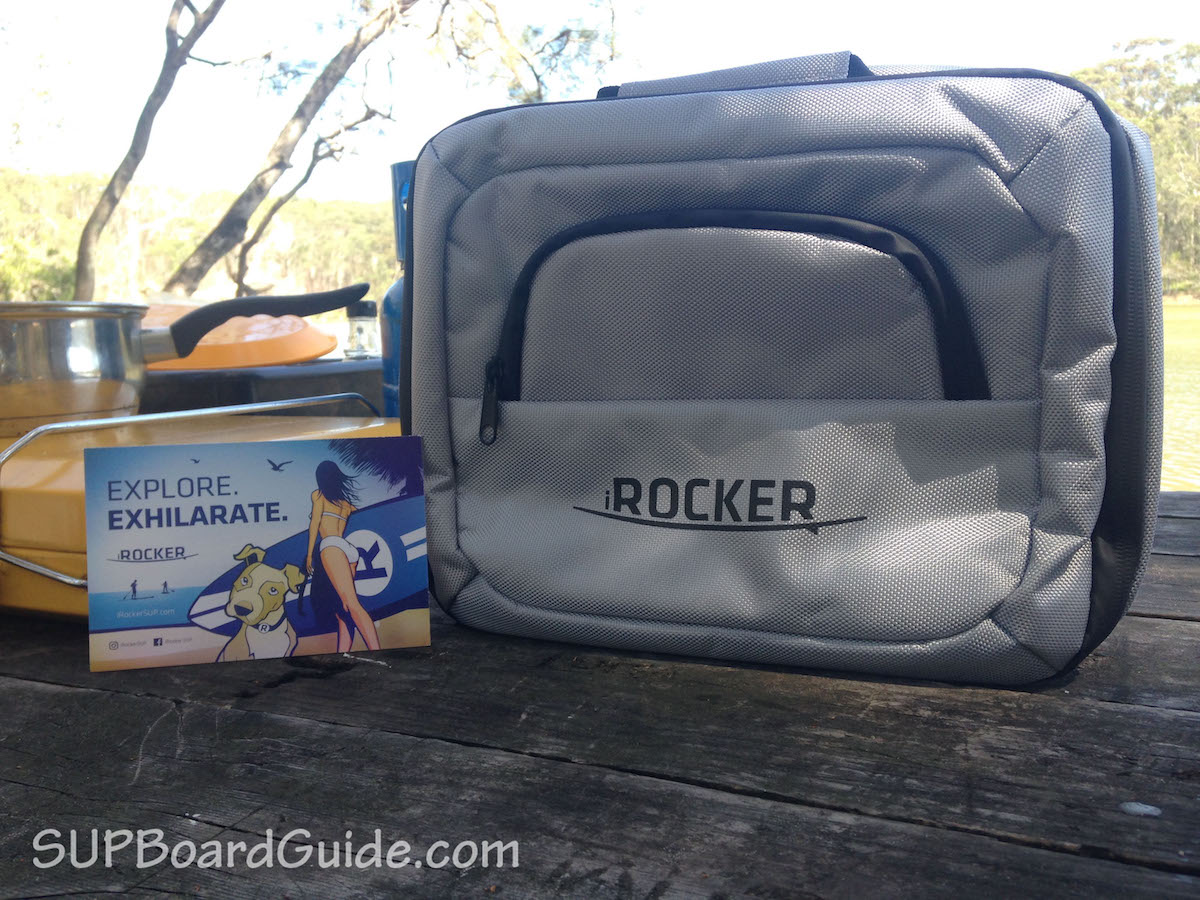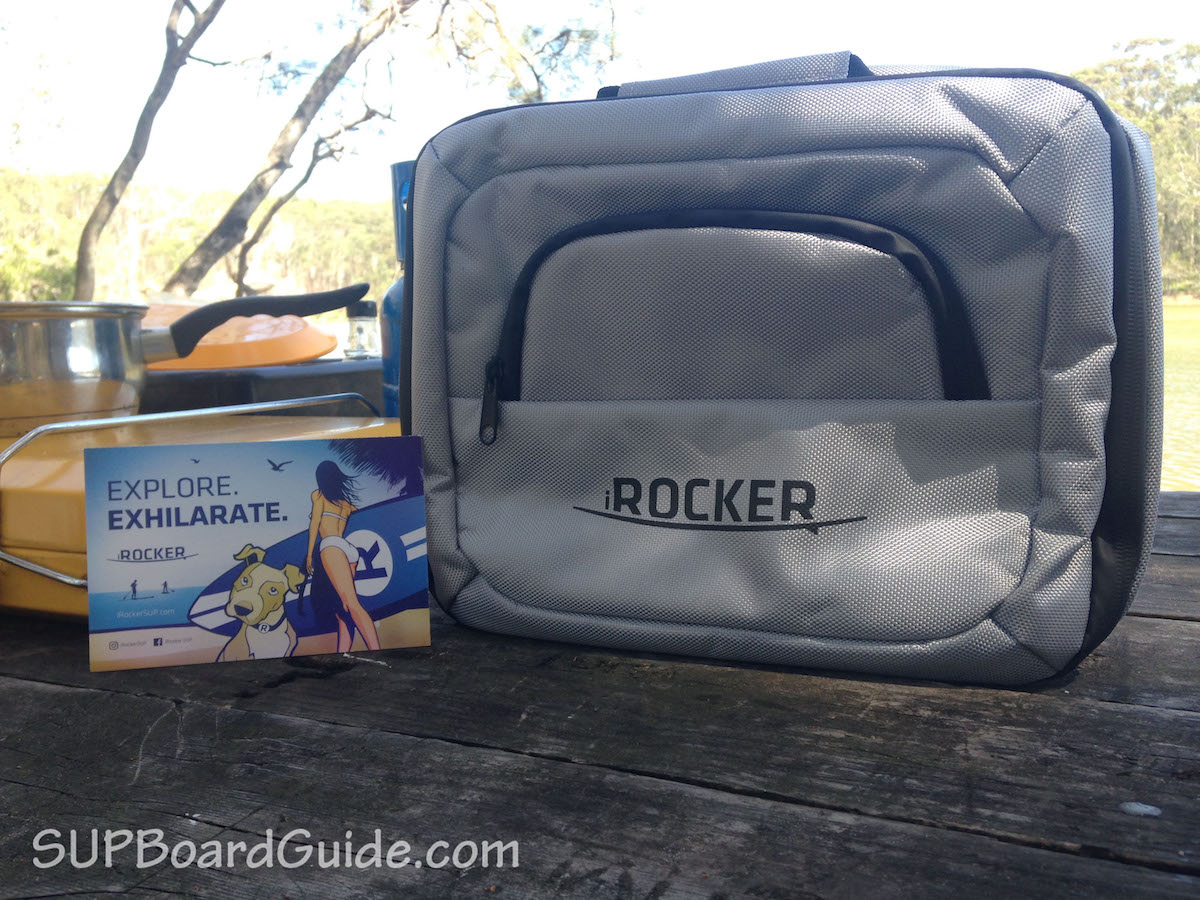 Conclusion
The 11' All-Around is a fantastic board that is best suited to beginners and bigger riders for flat water conditions.  As an entry-level board, it's also extremely affordable and has everything you need to get started. If you are looking for a SUP that performs better in the surf as well as flatwater, then take a look at the Sport. It's definitely not as stable though so if you are starting out just be aware of that.
The value here is that the accessories are made to last and easy to use. No flimsy pieces of plastic that will break after a couple of uses or heavy paddles that will give you blisters.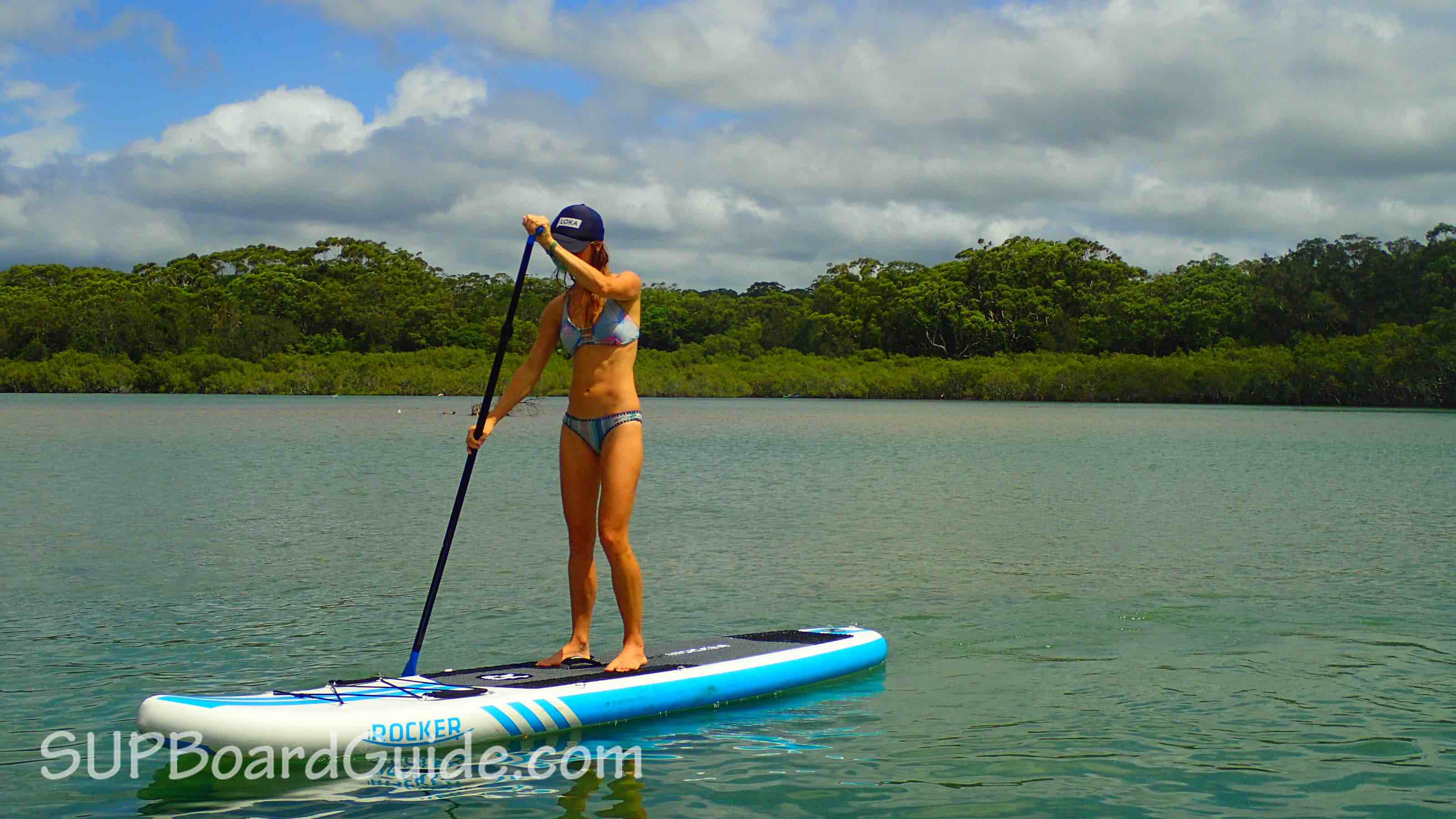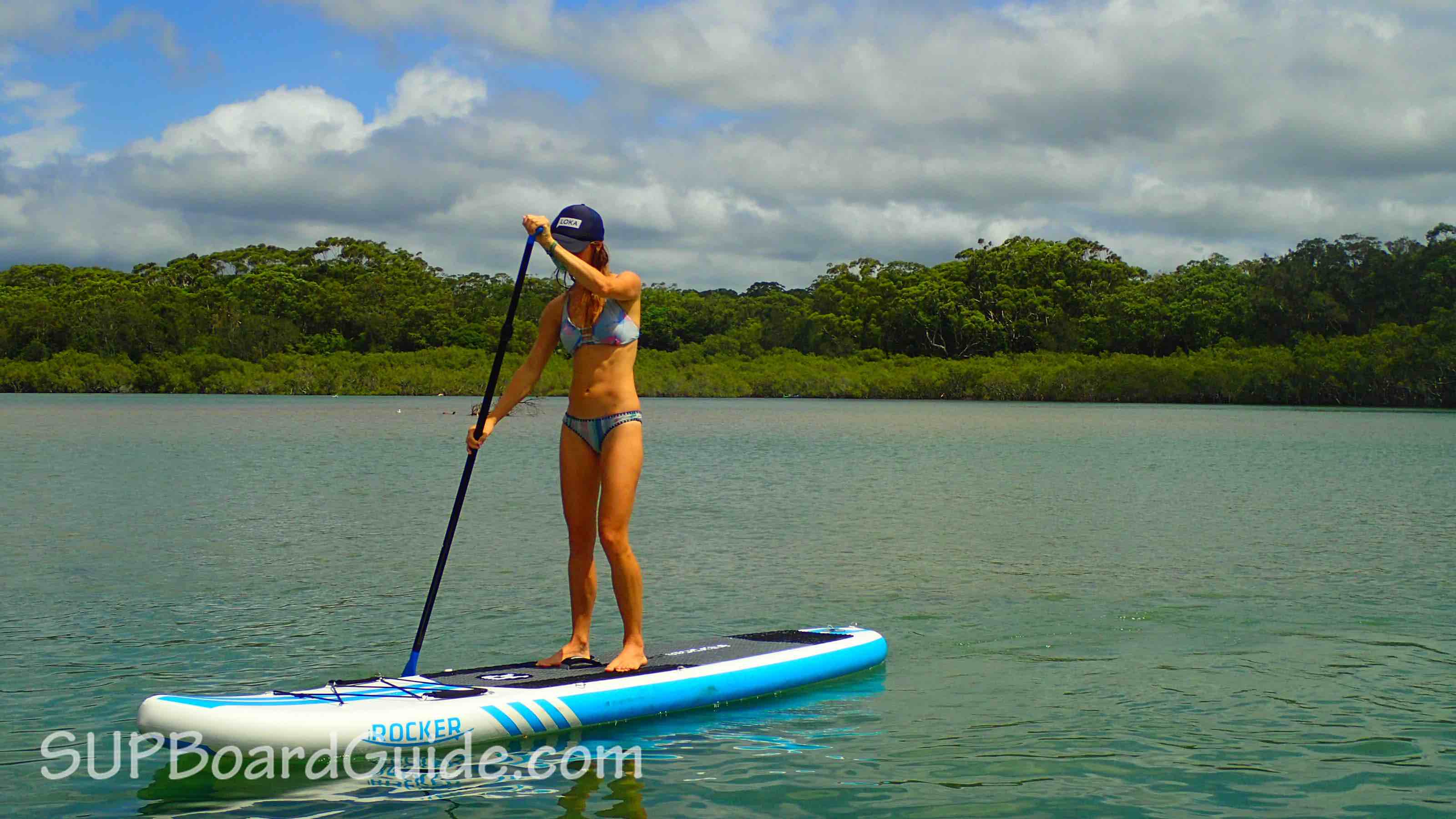 Then on top of that is the board itself. The new extra layer of PVC makes for a tough and durable shell that will keep you on the water for seasons to come.
Being so big, it's also a perfect option for families who may want to take their kids or pets. If it's the kids, there's also the new handles on the bungee for them to hang onto. Another advantage of the size is for SUP Yoga or other sports like fishing.
Though if you don't need the extra capacity, the 10' All-Around will probably be easier for you to paddle. It's the same width and fin setup, so the stability is not much different. Even if you find it a little less stable than an 11' when you first get on, you'll be used to it after one paddle. You'll get more out of being able to control your SUP with ease in the long run.
The following two tabs change content below.
SupBoardGuide
Heyo! At SupBoardGuide.com we are a team who love the water, the outdoors, and are more than grateful that our full-time job allows us to review stand up paddle boards. We paddle year round (it helps that we are just about 2 hours outside of Las Vegas), and we bring in a wide range of paddlers with the goal of providing our readers with the best, most in-depth, and accurate stand up paddle board reviews.
Latest posts by SupBoardGuide (see all)