Sea Gods Infinite Mantra Inflatable Stand Up Paddle Board
Pros
VERY stable yoga SUP
Relatively lightweight at 24.5 lbs = manageable to get up to speed and more easily paddle out to more secluded spots
Almost full length deckpad is super comfortable and provides a lot of grip
Plenty of space without clutter from excess features
Kayak seat compatible
Eye catching artwork by Lindsay Kokoska
Cons
We'd appreciate if Sea Gods included an anchor to hold your place in the water as you practice yoga
We'd like to see Sea Gods incorporate a paddle holder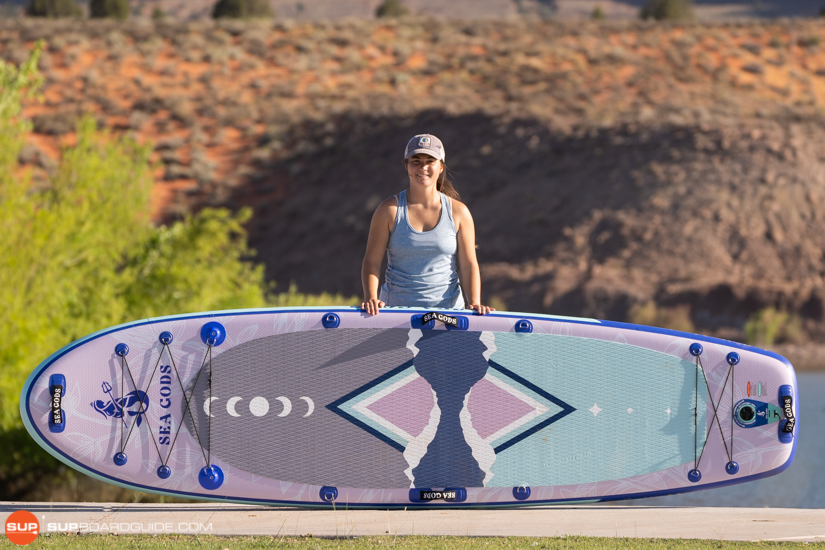 Before we even get into our review of the Sea Gods Infinite Mantra, I want to make clear that I am not a pro at yoga; to even describe me as a beginner would be the over statement of the year. I genuinely cannot touch my toes and we're lucky if my fingertips can even graze the middle portion of my shin on a good day.
That being said, I've actually done SUP yoga more than a few times. My crippling FOMO and unfounded confidence keeps me coming back, and every time one of my friends or sisters suggests taking another yoga class on the water I have the same thought: 'I paddle for a living, it can't be that bad, right?' Very Wrong. The only times I'm not taking an abrupt swim are when the instructor graciously guides us into savasana or mountain pose, and even then it's sometimes a gamble.
Now I know what you're thinking. How am I going to provide you an in depth review of a yoga board while simultaneously being the worst SUP yogi ever? Valid, but hear me out. The Infinite Mantra is the only SUP so far that I could successfully complete a yoga session without falling off. As much as I despise using tired truisms in my reviews, this is clearly an 'if I can do it, you can do it' situation.
At 11′ long and 34" wide, it's obvious that the Infinite Mantra has stability in its framework. Through our testing though, we found that this SUP has more to it than just providing a solid platform for yoga paddlers.
Weighing in at just 24.5 lbs and built with Sea Gods impressive construction processes, the Mantra doesn't force you to make the typical sacrifices in speed, tracking, and maneuverability. Instead, this SUP meets the mark when it comes to the performance quality we've come to expect from a Sea Gods paddleboard, making it a phenomenal option for yoga paddlers that prefer to venture further into more secluded spaces and don't want to be slowed down by their SUP.
We think the Sea Gods Infinite Mantra would best serve paddlers who:
Want to focus more on their flow than struggling to balance
Need a Yoga SUP that won't slow them down or feel too cumbersome paddling to more distant spots
Prefer a cleaner deckpad the provides plenty of space to stretch out
Value original artwork and the overall aesthetic of their SUP
Are venturing into a variety of water environments (flatwater, chop, ocean, slow-moving rivers)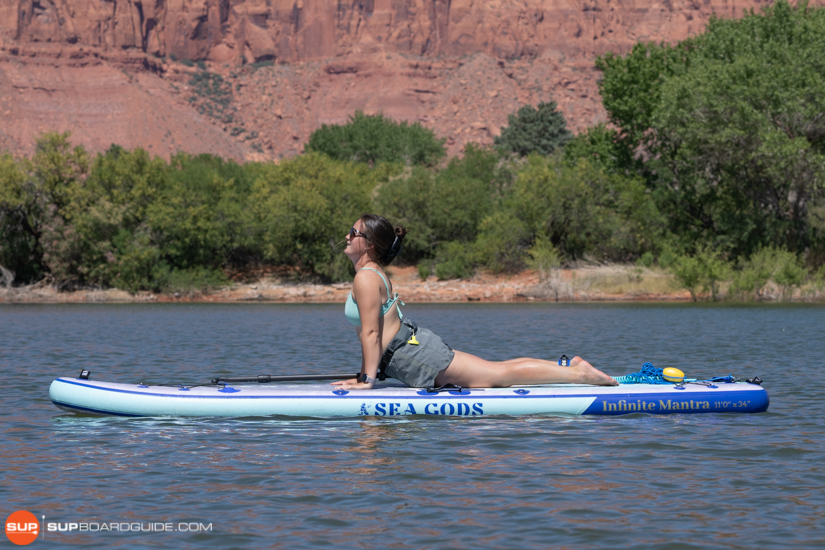 Sea Gods Infinite Mantra: Spec Sheet
Main Category: Yoga, All-Around, Inflatable
Board Dimensions: 11' x 34" x 6"
Listed Board Weight: 24.5 lbs
Listed Max Capacity: 350 lbs
Recommended PSI: 14-18 PSI w/ a max of 20 PSI
Fins: Single Dolphin fin w/ Kumano system
Paddle: 3-piece carbon fiber
Materials: Dual layer Fusion ('ULF')
Price Range: High
Warranty: Lifetime
Performance Review of the Sea Gods Infinite Mantra Stand Up Paddle Board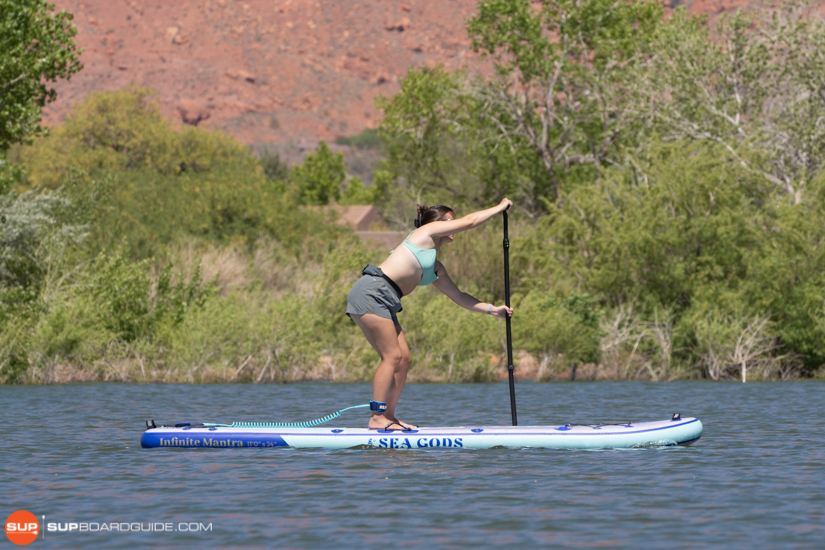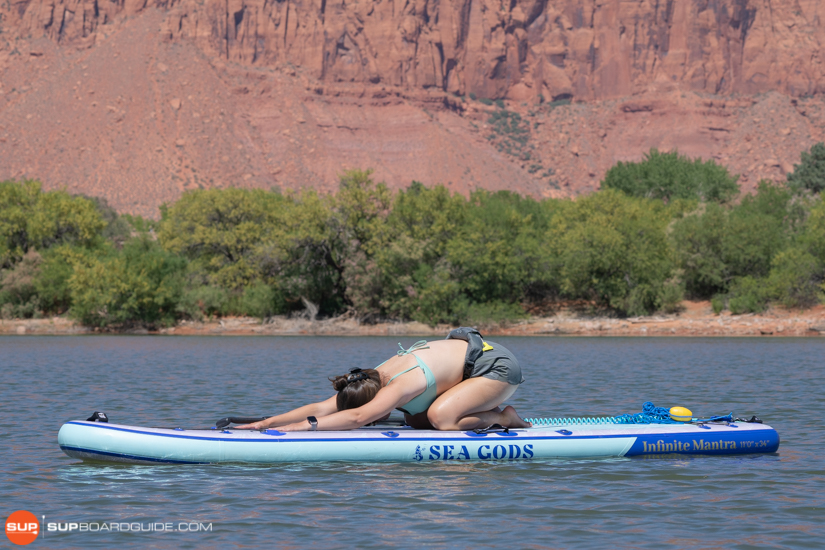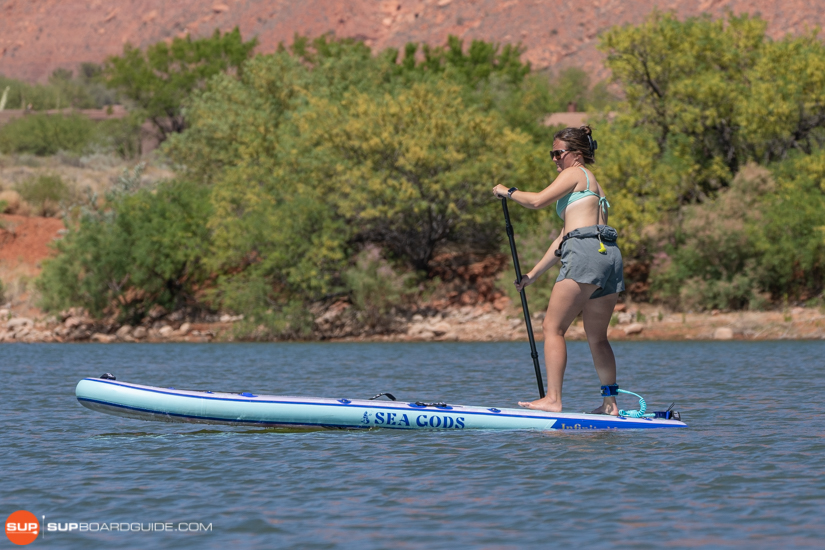 Overall Score: 9.4/10
Stability: 9.8/10
Speed: 8.0/10
Tracking: 8.2/10
Maneuverability: 8.1/10
Construction Quality: 9.7/10
Features/Accessories: 9.3/10
Stability Rating: 9.8/10
As a yoga SUP, we obviously expected the 11′ x 34" Infinite Mantra to be ultra stable. However, the Mantra actually exceeds our expectations here, and even made it easy for me (a yoga beginner) to successfully make it through a quick flow without taking a swim.
The 34" width on the Infinite Mantra combined with its parallel rails, boxed off tail, and rounded nose eliminate nearly any side-to-side as you move through your poses, and the clean, diamond grooved deck adds some extra grip and comfort while providing plenty of space.
Speed Test: 8.0/10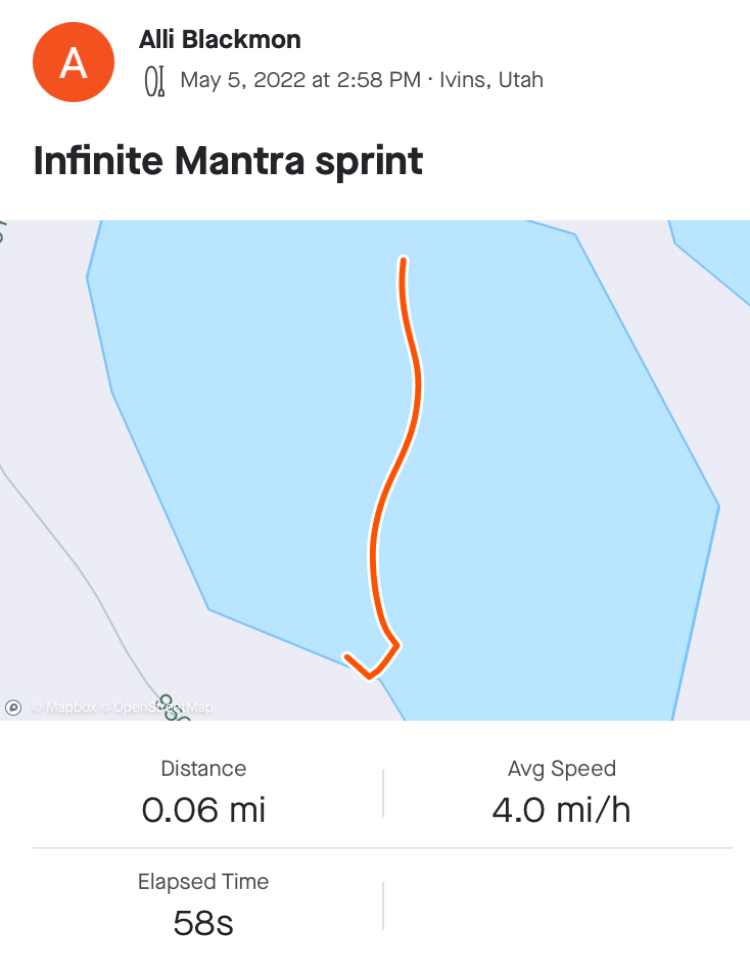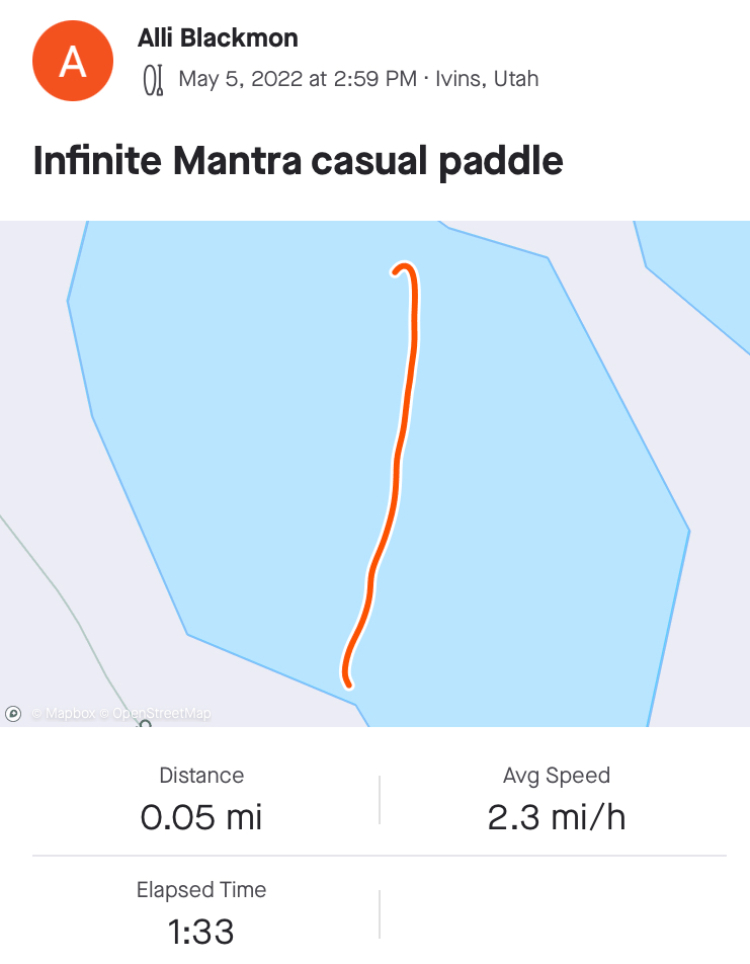 As usual, with the Infinite Mantra's high level of stability comes a trade-off with speed. With that in mind, I was pleasantly surprised with the Mantra's speed capabilities.
By no means is this SUP a rocket on the water, but I also wouldn't describe it as 'slow' either. Of course, it will be slower than most narrower all-arounds, but in the realm of dedicated Yoga SUPs that Mantra is actually fairly quick. It'd be super manageable to paddle a few miles out to a more secluded spot without feeling like you're moving at a snail's pace.
I'd credit Sea Gods' lightweight construction for the Infinite Mantra's speed, as this yoga SUP is only 24.5 lbs despite being high-volume and stability focused. The single fin set-up is also worth noting here, as it avoids any potential extra drag that could be caused by side fins (though the difference in drag would be fairly minute).
Tracking: 8.2/10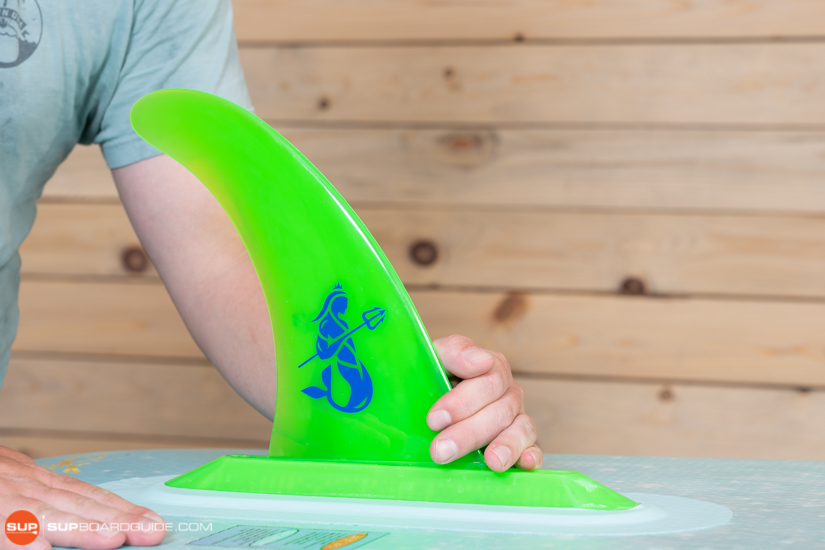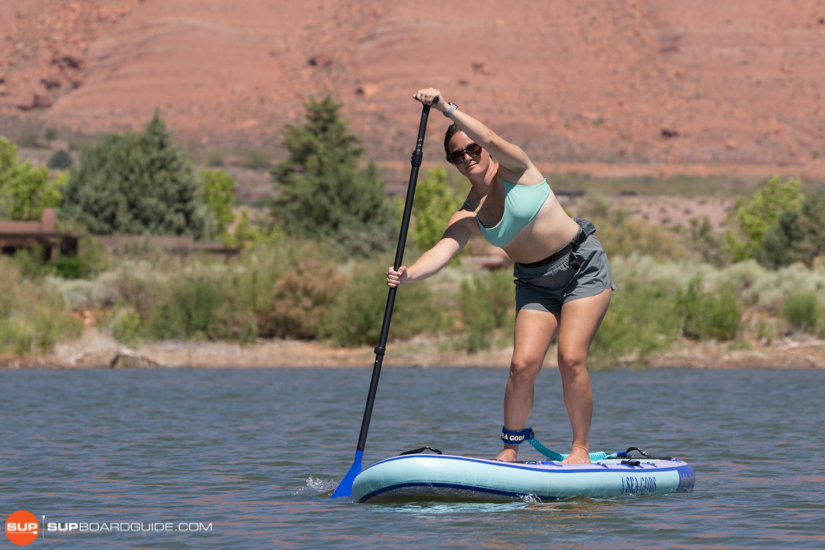 As with the Infinite Mantra's speed, we're also pleasantly surprised with its tracking. Though it is a bit more challenging to keep great form on the Mantra due to its stability-focused width, this SUP still holds on to a straight path in the water pretty easily.
Again, you will have to switch sides a little more frequently than you would on a more standard all-around, but not nearly as much as we've experienced on other yoga SUP options. The Mantra's tracking capabilities are another reason we'd recommend this board if you're a yoga paddler that likes to get into more secluded areas that require a decent chunk of paddling; your experience will just be much more enjoyable and relaxing if you aren't constantly having to readjust your path.
Maneuverability: 8.1/10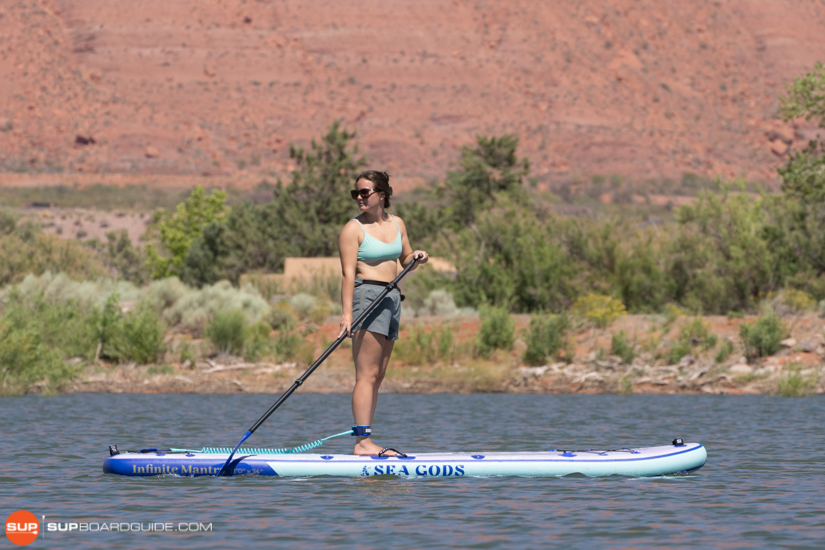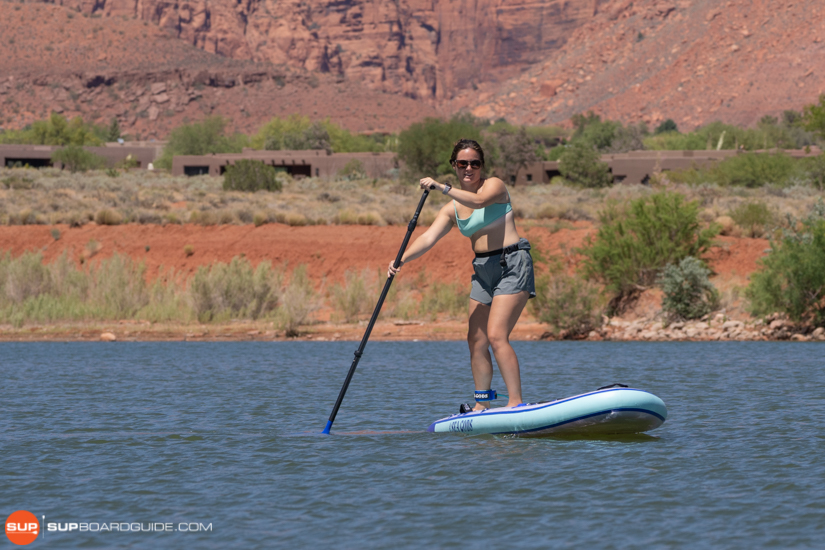 The infinite Mantra is undeniably a large SUP and is understandably slower on turns than smaller options (this is sometimes another trade-off with stability). However, given how lightweight this board is, changing direction with a back stroke or forward sweeping stroke doesn't actually take much effort.
As for stepback turns, the Mantra's boxed off tail doesn't allow it to turn as tightly as non-yoga boards, but the process of walking back to the tail is made extremely easy. I also want to note that our step back turn on the Mantra was done for testing purposes only; it's not something we'd frequently be doing on this SUP and not something that'd be 100% necessary for most paddling situations on this board.
Construction Quality: 9.7/10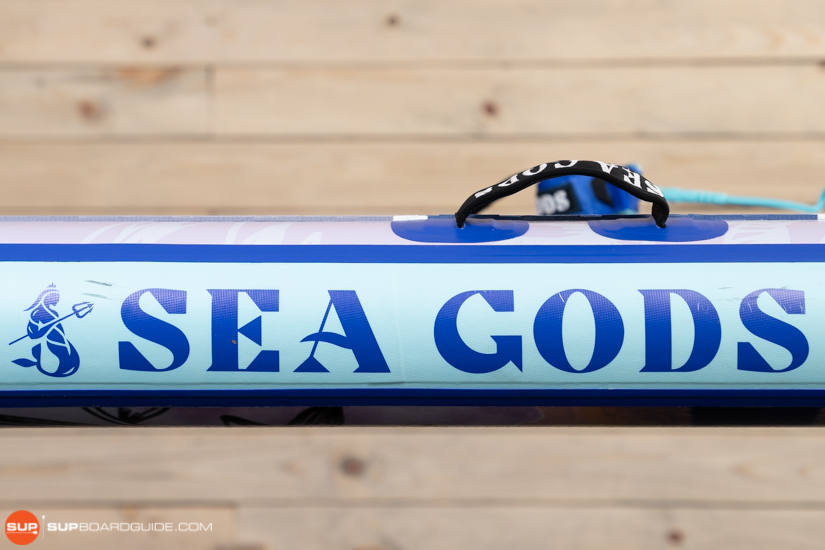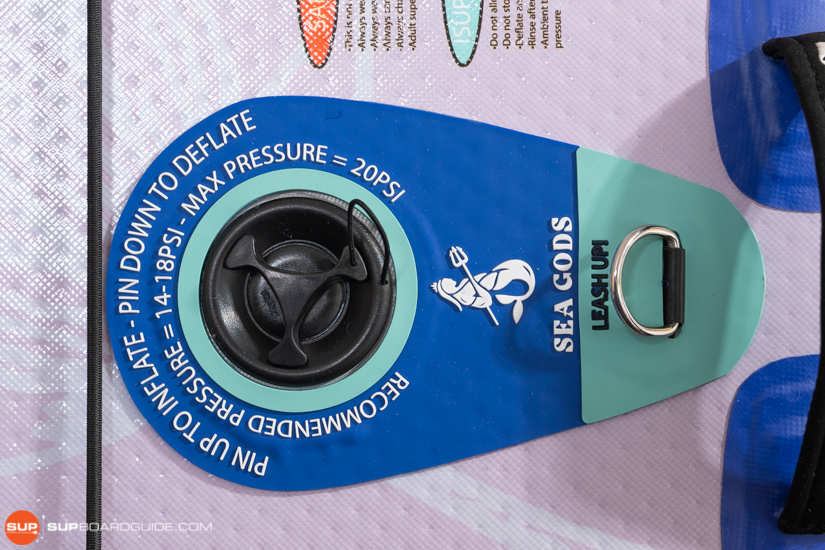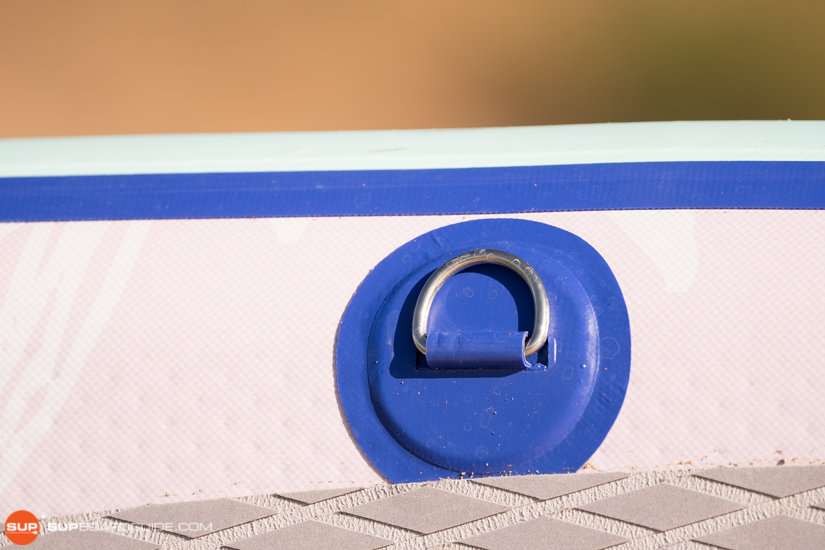 As we say in every Sea Gods SUP review, their construction method is simply impressive, and it shows in their SUPs' performance on the water.
The Infinite Mantra is constructed using a woven linear drop stitch core, which helps Sea Gods achieve a better level of stiffness (compared to a knitted linear drop stitch) without using extra material.
While the drop stitch upgrade alone will contribute to their lightweight build, Sea Gods takes it a step further by using a process they coined as 'Ultra Light Fusion' (ULF) to apply dual PVC layers. Using this method, the PVC is bonded to the inner fabric layer as a laminate (aka a liquid sheet). Not only does this result in a more uniform bond between the fabric and PVC, but it also eliminates the need for excess glue, thereby avoiding unnecessary weight. Once the deck and bottom PVC solidify, Sea Gods adds heat sealed rails and reinforces their seams with tape to improve the overall durability of their SUPs.
Though this process already achieves their goal of producing lightweight, exceptionally rigid SUPs that continue to outperform others on the water, Sea Gods is constantly searching for any small tweaks that could be made to improve their boards even further. Whether it be adjusting their raw materials, testing out different drop stitch patterns, or working to find balance between functionality and versatile add-ons, we've never seen this company shy away from striving to make a better SUP with each coming year.
Board Stiffness: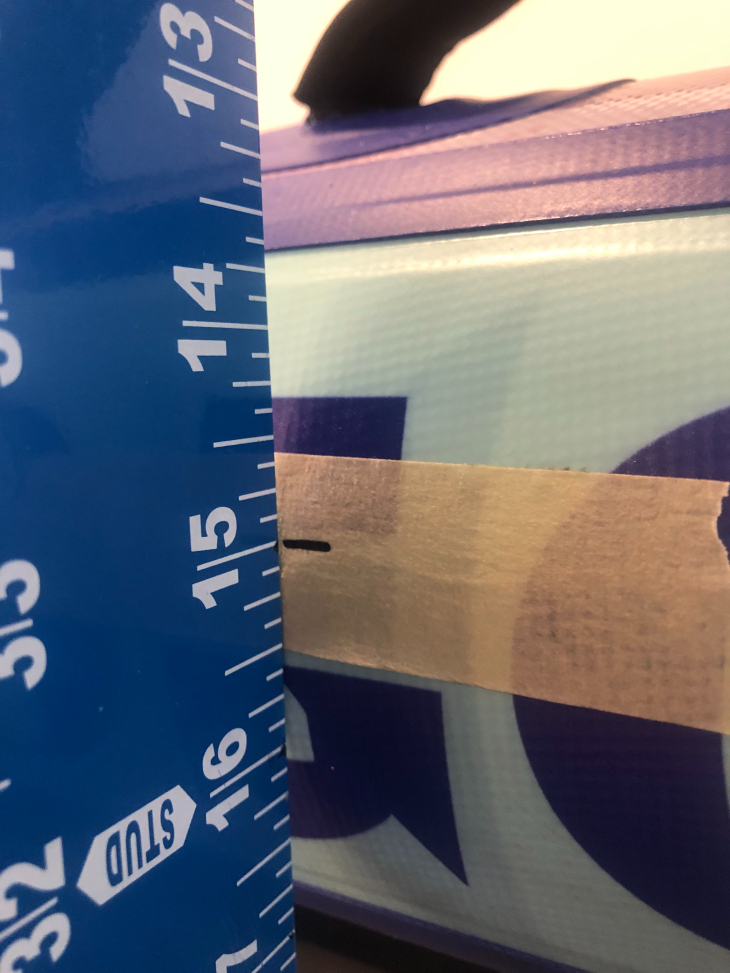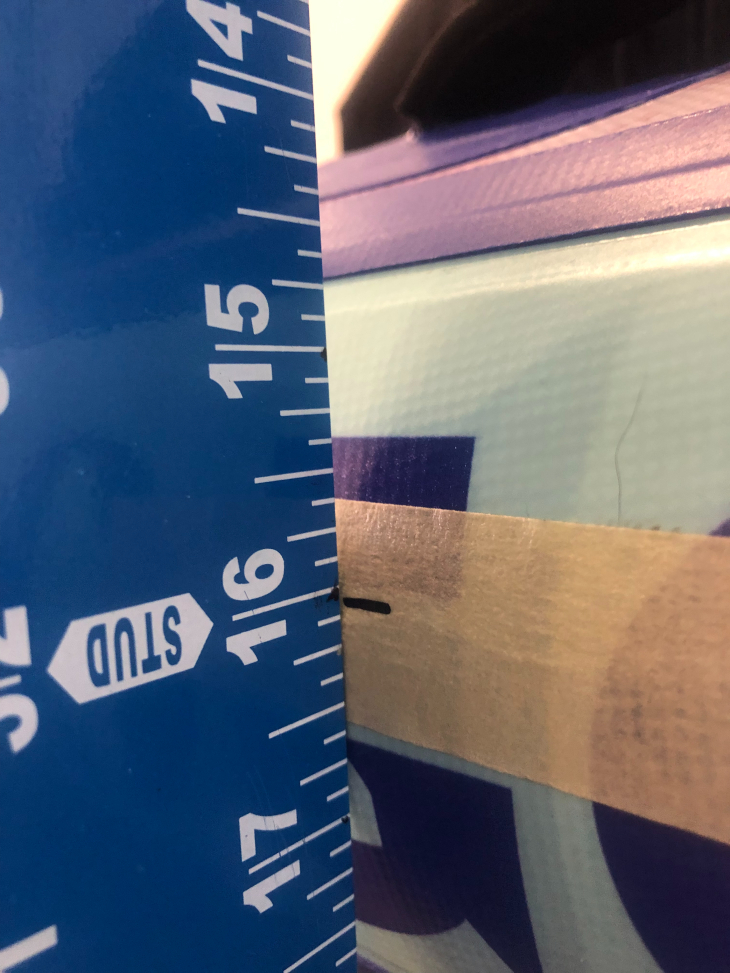 Stiffness Test: 1.00" Bend
Our bend test is carried out by placing the SUP on top of two sawhorses spaced 7 feet apart, loading it up with 150 lbs at its midpoint, and measuring how much it bends under the weight. While this is not replicative of how the SUP would perform in the water, it does help us differentiate between construction techniques and how they contribute to stiffness.
The Infinite Mantra bent 1" during our bend test, which is on par with the rest of Sea Gods line and on the 'stiffer' end of the spectrum compared to all of the SUPs we've tested. Given how lightweight the Mantra is, especially for its size, we're very happy with how it performed here.
This level of stiffness can be felt on the water as well, in that the Infinite Mantra just has a really 'solid' feel as you move through yoga poses. You don't feel any secondary flex under your feet that could throw off your balance, and it makes for a much more enjoyable experience.
Features/Accessory Review: 9.3/10
Though the Infinite Mantra needs to sport a less cluttered look in order to give yogis room to move freely, it does still provide a few options to bring some gear or attach at kayak seat.


I also want to make note of the fact that the Infinite Mantra does not have a standard center handle, but instead has 2 handles off to the sides to keep your deck space clear of anything that could trip you up while you move through poses. Of course, this does necessitate the included shoulder strap that Sea Gods includes in this kit. Otherwise, it's also pretty easy to carry on your head while holding the 2 handles.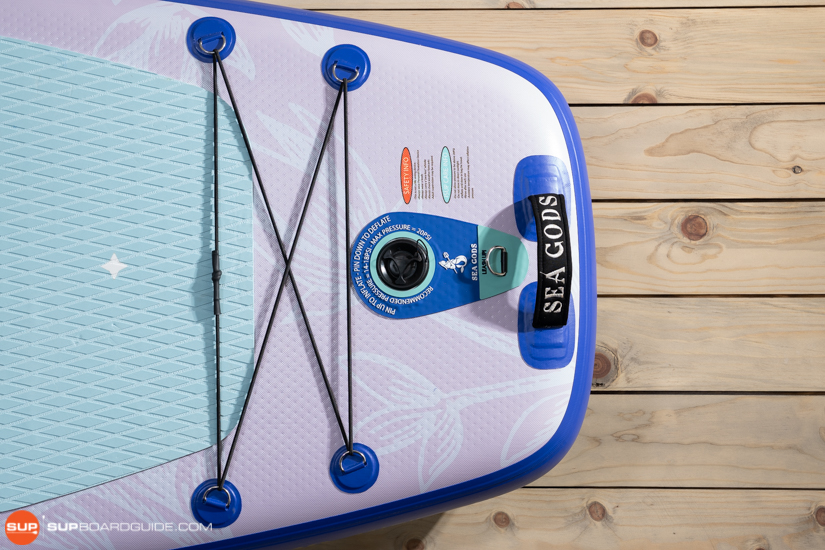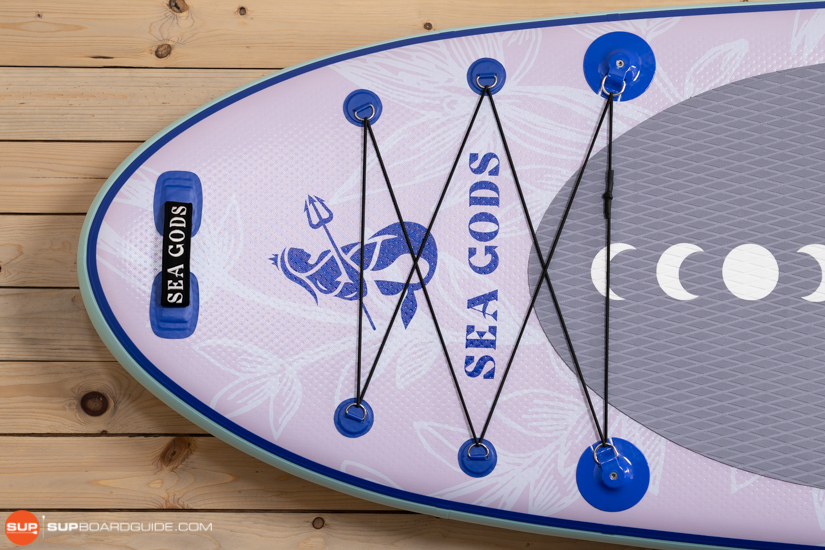 Sea God's Infinite Mantra has nearly a full length deck pad, along with front and rear cargo areas to stow some gear or bring a couple of yoga blocks. There's also 2 action mounts integrated into the front 2 D-rings, giving you the option to set-up a camera, cup holder, or any other compatible accessories.

Given how stable the Mantra is, we were happy to see Sea Gods incorporate extra d-rings on the rails to make this SUP compatible with a kayak seat; we even saw one of their recent instagram posts showing that you can actually fit two kayak seats on this board.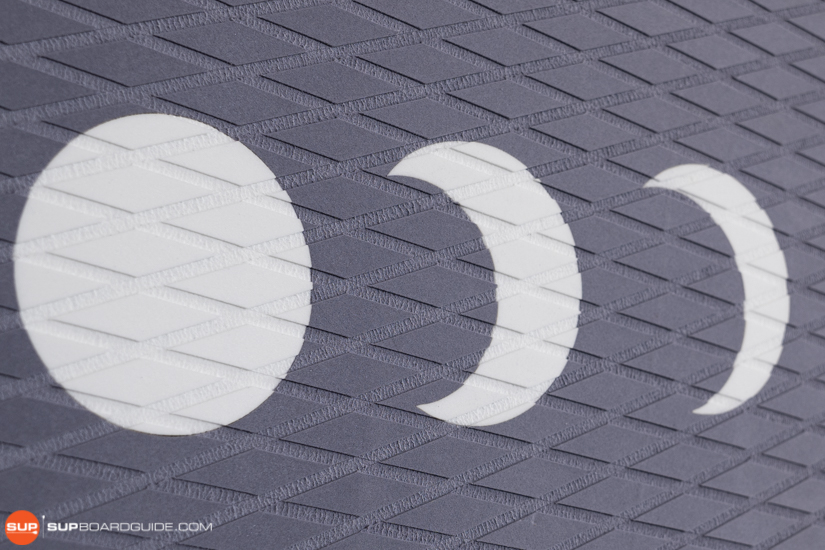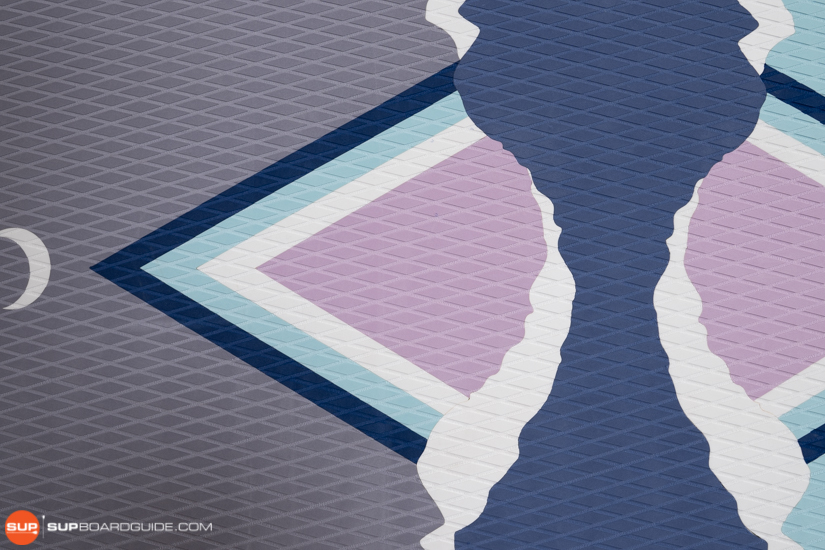 The true main attraction here is the Infinite Mantras deck pad. Not only does it feature stunning artwork, but it's also extremely comfortable. I was actually skeptical of deep diamond grooves on a yoga SUP, but in my experience with the Mantra, it's been super helpful to provide a little extra grip if the deck is wet while I move through poses and hasn't interfered with my comfort in any way.
Overall, I think Sea Gods has done a great job here balancing an open concept deckpad with functional/versatile features. In the future though, we'd love to see Sea Gods incorporate a paddle holder onto the Mantra that can keep your paddle secure and off of your deck while you work on your zen.
Included Accessories: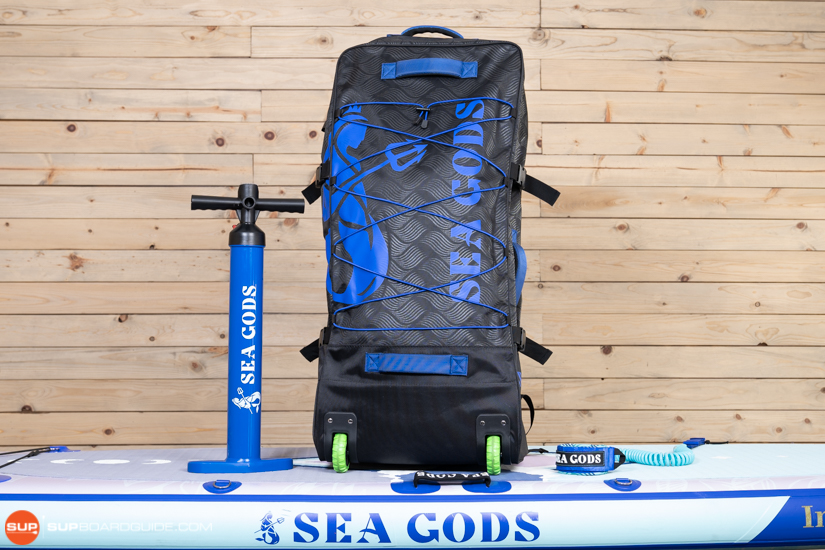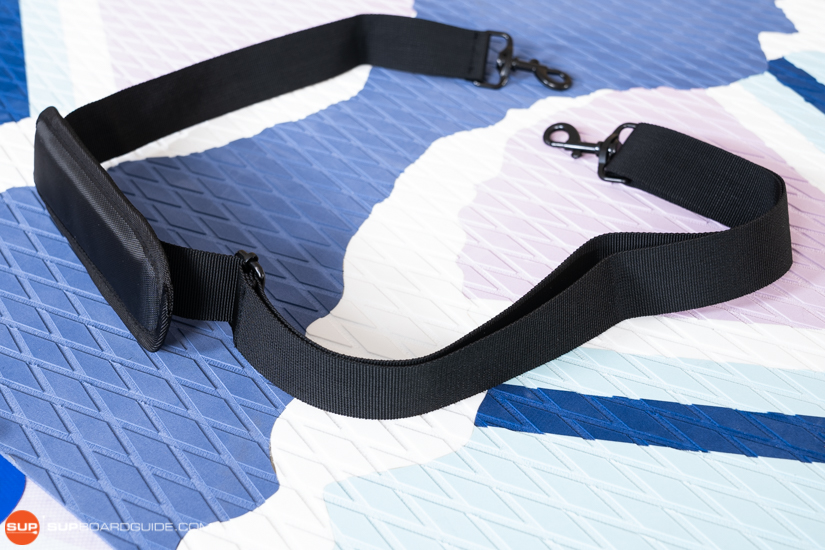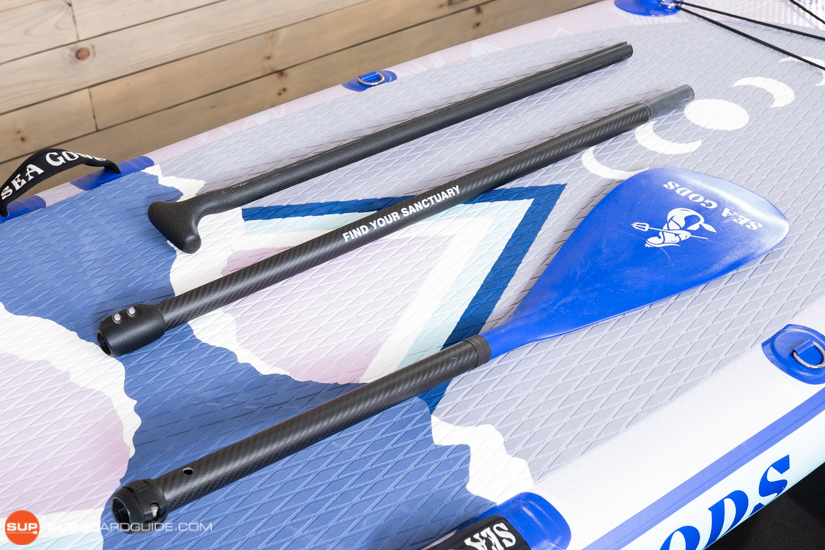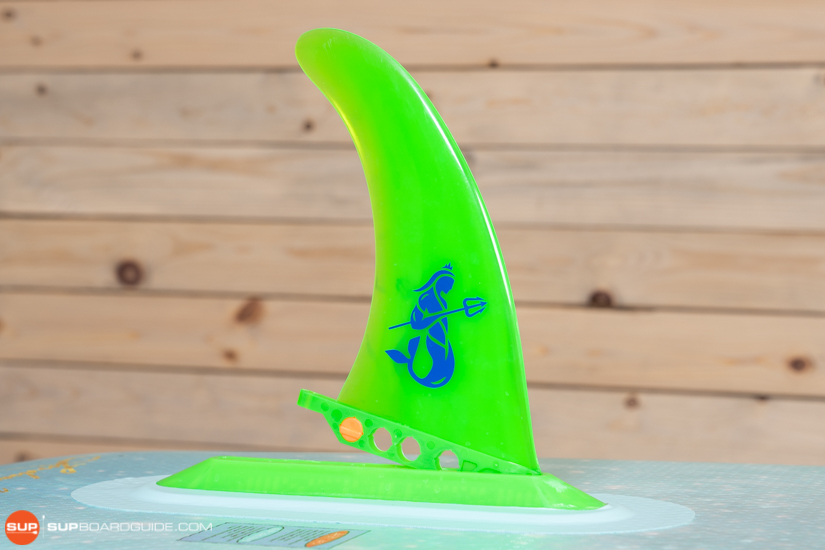 As is the same with all Sea Gods SUPs, the Infinite Mantra comes stocked with most of the high quality necessities you'd need to start transitioning your yoga practice from land to water. Here's the included kit:
3 piece carbon fiber paddle
Shoulder carry strap
11' Sea Gods coiled leash
9" flex-fin w/ kumano tool less system
Single chamber hand pump
Wheeled backpack
Like I've said in every Sea Gods review, their included accessories are among our favorites. We love the paddle, the comfy leash, tool-less fin, and roomy backpack. We especially like their choice to include the shoulder strap with the Infinite Mantra.
In the future, we'd really love to see Sea Gods include an anchor with the Mantra. It's the one piece of equipment that's 99.9% necessary to enjoy SUP yoga, and while we realize that SUP anchors are widely available from third party retailers, we appreciate it when an included SUP kit is a one-stop-shop for paddlers to receive everything they need without additional purchases.
Summary Review of the Sea Gods Infinite Mantra Inflatable Paddleboard
The Sea Gods Infinite Mantra is the SUPBoardGuide team's all time favorite in the Yoga SUP category. This SUP is lightweight, stiff, ultra-stable, and doesn't falter too much in other aspects of performance such as maneuverability, speed, and tracking.
While I am admittedly not a yogi, the Infinite Mantra made for a relaxing and manageable SUP yoga session. It even has me considering taking up SUP yoga as a hobby (or maybe I just want to be able to do a headstand on my board for the instagram pic?).
On top of its performance, we're continually impressed with the artwork that Sea Gods chooses for each of their SUPs. The Infinite Mantra's design was made by Lindsay Kokoska, a well known artist in the yoga community for her custom printed yoga mats, yoga tapestries, journals, and gifts.
We hope you've enjoyed reading through our review of the Sea Gods Infinite Mantra Yoga SUP; if you have any questions please leave them in the comments below.
Until next time, be safe and enjoy the water!
The following two tabs change content below.
Justin - Chief Paddler
Heyo! At SupBoardGuide.com we are a team who love the water, the outdoors, and are more than grateful that our full-time job allows us to review stand up paddle boards. We paddle year round (it helps that we are just about 2 hours outside of Las Vegas), and we bring in a wide range of paddlers with the goal of providing our readers with the best, most in-depth, and accurate stand up paddle board reviews.
Latest posts by Justin - Chief Paddler (see all)