Tower X-Class Xtreme iSUP Review
Pros
Extra flotation and rigidity due to it being 8 INCHES THICK!
35" width, squared tail, and extra volume from 8" thickness gives this board a claimed 550 lb weight capacity.
Potentially a good option for very large, athletic paddlers (280 lbs+) who want a more maneuverable board and don't want to be stuck paddling overtly large SUPs but need extra volume
Comfortable deck pad that offers a clean look - it's a Tower branded teak style.
Budget-friendly board
It comes with a 3-piece fiberglass paddle and a hand pump.
Cons
Fairly heavy
We want to see Tower go with a more modern fin box so we have the option to swap fins
The extra thickness makes it harder to climb on and reduces stability for the average sized paddler
Tower makes a bold move by creating the first ever 8″ thick iSUP!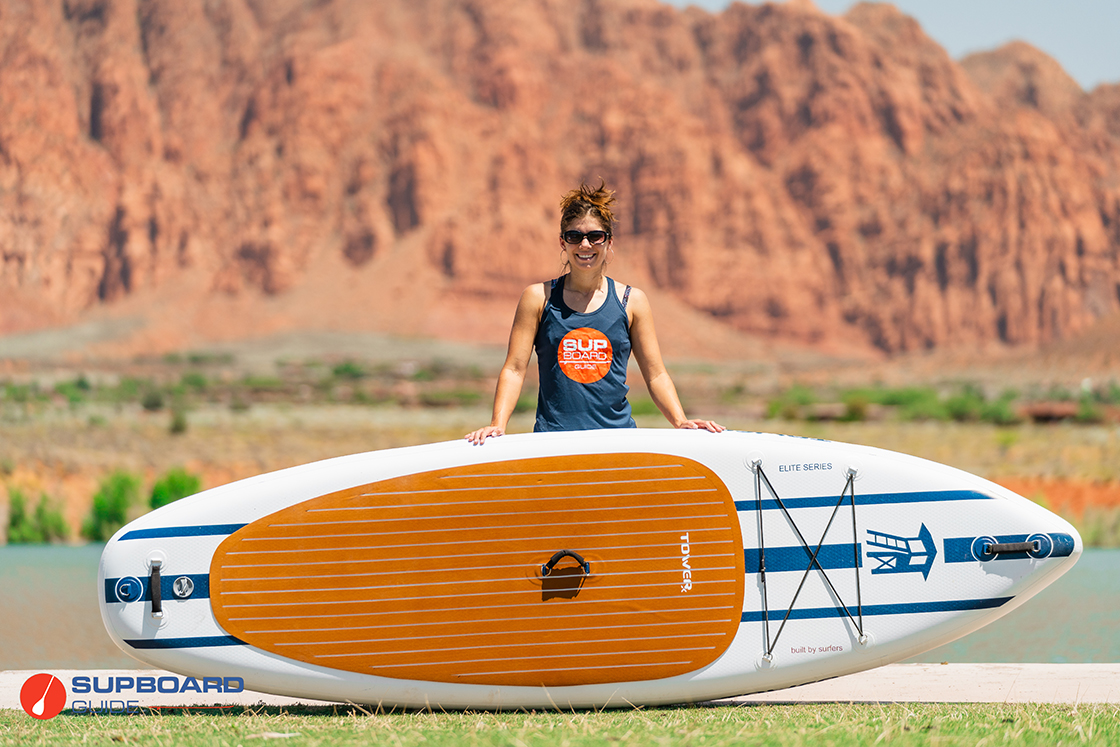 In reviewing the Tower X-class extreme, we started out very intrigued. We typically recommend very large iSUPs for paddlers who are 250-280+ lbs. Such paddlers need a board that is wide enough to be stable for their weight, long enough to keep the board shape balanced, and it must be stiff enough that it does not flex under their weight. As such, at Supboardguide.com we typically end up recommending very wide and longer-than-average boards for these paddlers (think Isle Pioneer Pro 11'6).
The Tower X-Class extreme was designed to give very large, athletic paddlers an inflatable SUP that breaks from the norm. To solve the problem of inflatables bending in the middle and losing rigidity for large paddlers, Tower decided to increase the thickness all the way to 8".
The result is a board that at first glance is obviously breaking from convention. An 8" thickness raises a paddlers center of gravity and can make a board inherently less stable, giving it kind of a corky feel on the water.
So, as we started reviewing the Tower X-class iSUP, we admitted freely that we went in very skeptical. Our initial reaction was: why not just make the board 35" wide, decrease the nose rocker, and lengthen the board out to 12'? We asked Tower that, and that's when they responded with the following:
"With this Xtreme, we wanted a board for a slightly more athletic and advanced rider. I know every review site out there seems to take the slant that "more stability = better", but unlike "more rigidity = better", I would say that's not necessarily the case. Yes, if someone wants stability they should be able to get it (i.e. our 14′ Xlorer or the longer boards like you mention), but one of the key benefits of SUP is health and that constant balance of the legs provides it automatically. It's not like a 27″ wide race board tippiness, but at 35″ wide this board is pretty stable and as long as you match the increased thickness with increased width, you're fine."

-Stephan Aarstol, founder of Tower
That was an interesting response, and I think a fair one – so we approached the review of the X-class Xtreme in that light and tried to answer the question: How does this 8" iSUP perform for a more advanced paddler who is larger than the average 'large' paddler (280+ lbs. In our opinion).
Unfortunately, we don't have someone that size on our team, so we did the best we could. We utilized some of our less experienced paddlers from our sister site, ElectricBikeReport.com (Griffin Hales) who is 240 lbs to get close, but we will update this review once we find someone even larger and who is more experienced to test this out again.
Tower X-class Xtreme: Spec Sheet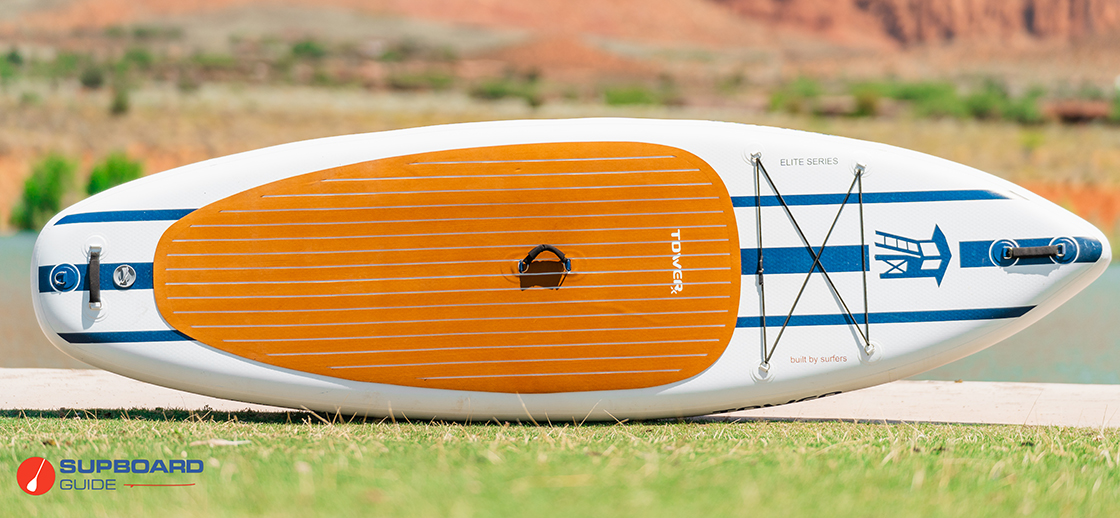 Main Category: All-Around
Board Dimensions: 10'4 x 35''x 8''
Listed Board Weight: 29 lbs
Listed Max Capacity: 550 lbs
Recommended PSI: 12 – 15
Fins: 2+1 plastic fins w/ large detachable center fin
Paddle: 3-piece fiberglass
Materials: double layer PVC, hand-glued 8'' thick
Warranty: 3-year
Performance Review of the Tower X-Class Xtreme Stand Up Paddle Board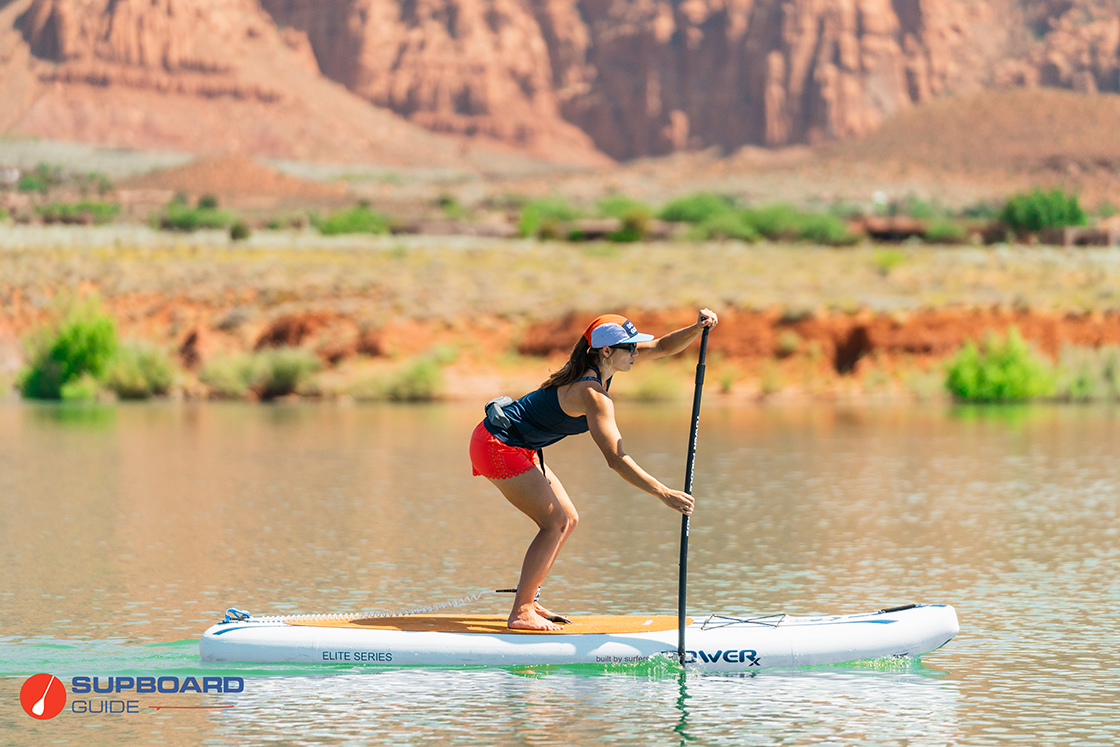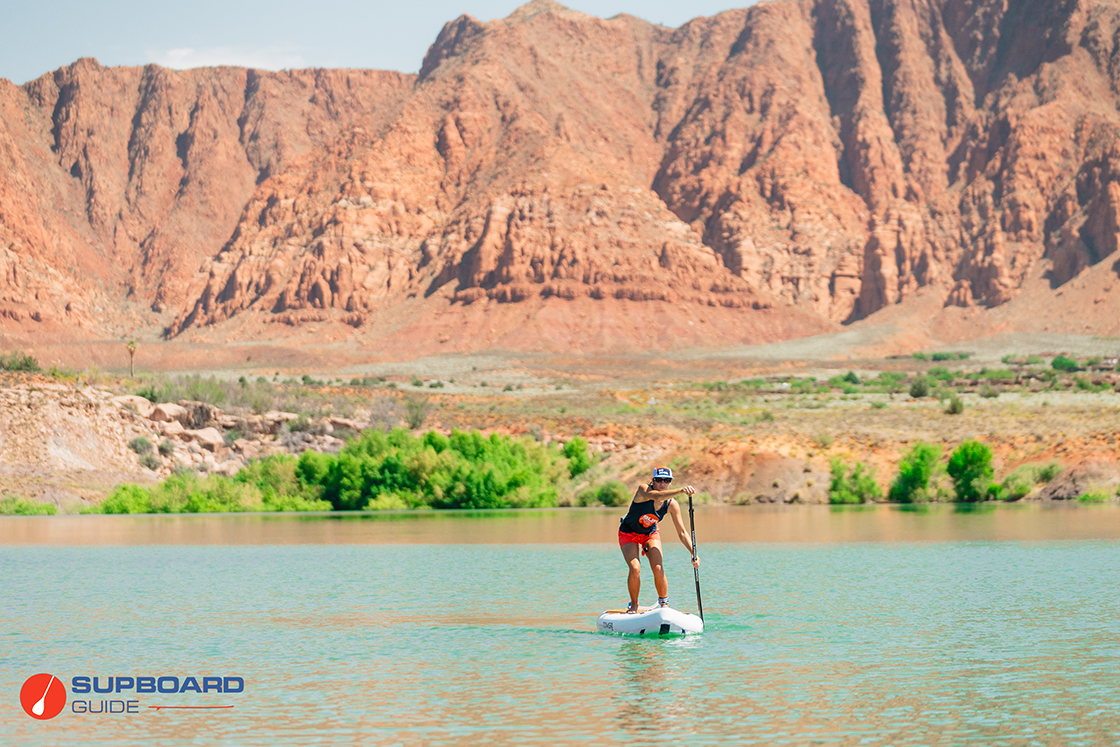 Overall Score: [8/10]
Stability: 8.7/10
Speed: 7/10
Tracking: 7.8/10
Maneuverability: 8.6/10
Construction Quality: 8.2/10
Features/Accessories: 8.2/10
Stability Rating: [8.7/10]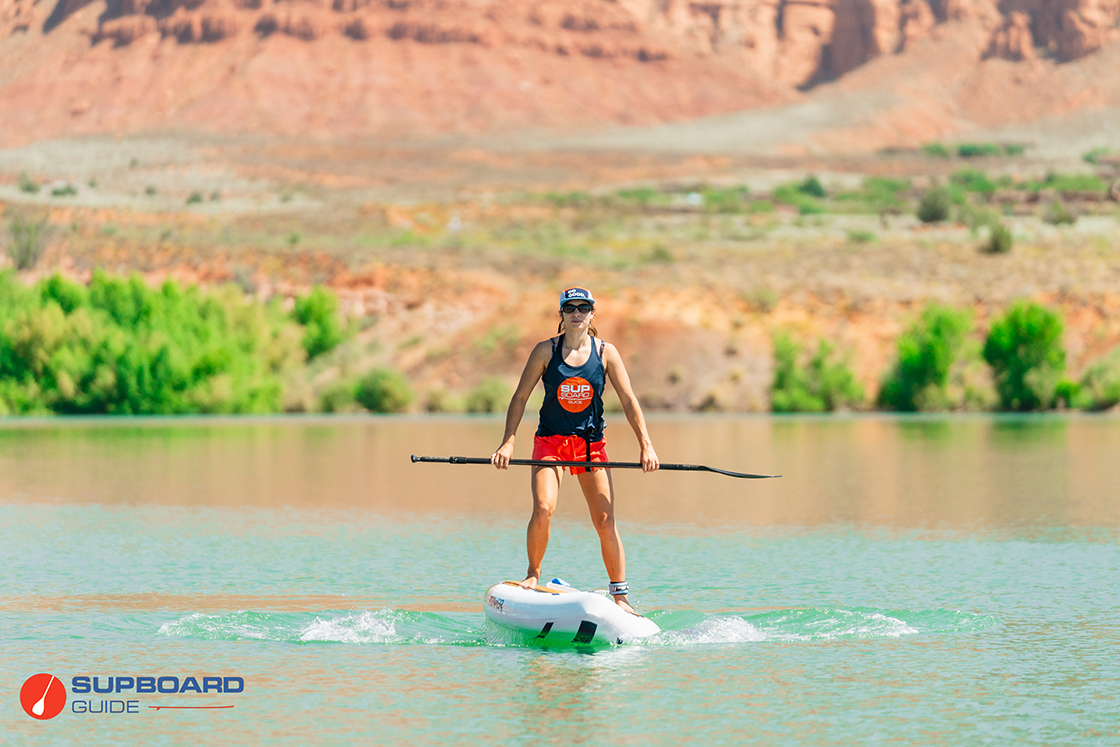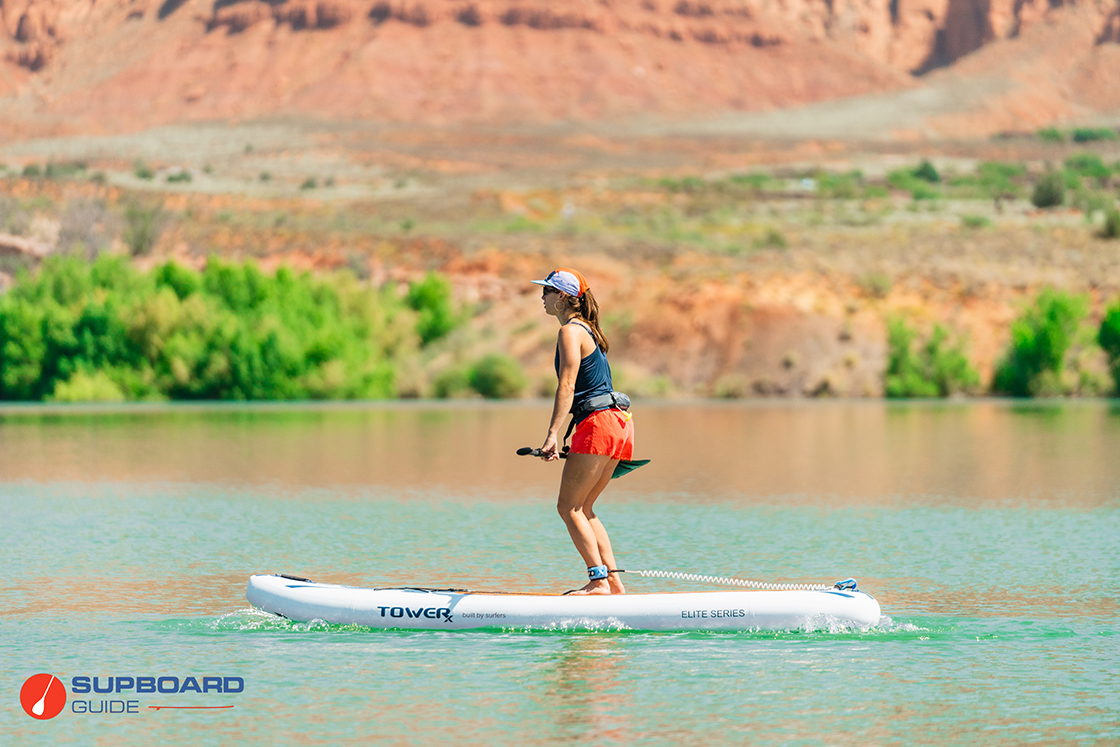 Stability rating the Tower XClass was a challenge. For paddlers under 240 lbs we consistently came to the same conclusion: the 8" thickness makes the board super rigid (see bend test below), but also gives the board the corky feel we expected coming into the review. Paddlers who don't have the weight to push the board down into the water will feel much more like they are on top of the water vs paddling through the water.
However, we did notice that the "corkyness" decreases slightly for Griffin. At 240 lbs, he's the heaviest paddler we had (although you can also read the review from Mike at InflatableBoarder to get his take as a larger, but VERY experienced paddler).
Don't get us wrong – the board is stable. At 10'4×35"x8" it not only has a lot of volume, but it is also very wide. It has a bit of nose rocker, making the effective length of the board right around 10'. This shape is a very maneuverable shape that also lets you cut through chop. It's not the shape we'd traditionally go with if we were designing a SUP for stability alone.
However, Tower's goal was to create a board that was fun for the athletic/advanced extra large paddler. This is a shape that lends itself well to that.
For those paddlers who are above 250 lbs we can't say exactly how the board will perform, but our expectation is that it might do what Tower is hoping. Will it be the most stable board for large paddlers? No. However, that's not the point. It was designed to be maneuverable and fun and give those paddlers an option that doesn't force them to feel like they are paddling a fat square door through the water.
Again, once we find a 280+ lb paddler to bring out for testing, we will update this review.
Speed Test: 7/10
| | |
| --- | --- |
| Top Sprint Speed: | 4.5 MPH |
| Average Cruising Speed: | 3.5 MPH |
SUP Board Guide's Speed Testing:
To obtain our speed test results, we use a Speed Coach Sup 2. This gives us accurate readings on how fast we are paddling and our current stroke rates. For the top sprint speed, we paddle as hard as we can for approximately 10-15 seconds and then record our average speed. For the casual test, we paddle at 40-35 strokes per minute for approximately 30-60 seconds and record the average speed.
We went into our speed tests very aware that this board is heavy (29 lbs), thick, and only 10'4 feet in length. Thus, we knew it wasn't built for speed. It has the ability to get up to a relaxing cruising speed that you can maintain for a fun recreational paddle, and it can get up to a decent speed if you push it along. Overall, it sits right in line with where we expected its speed scores to be.
Tracking: 7.8/10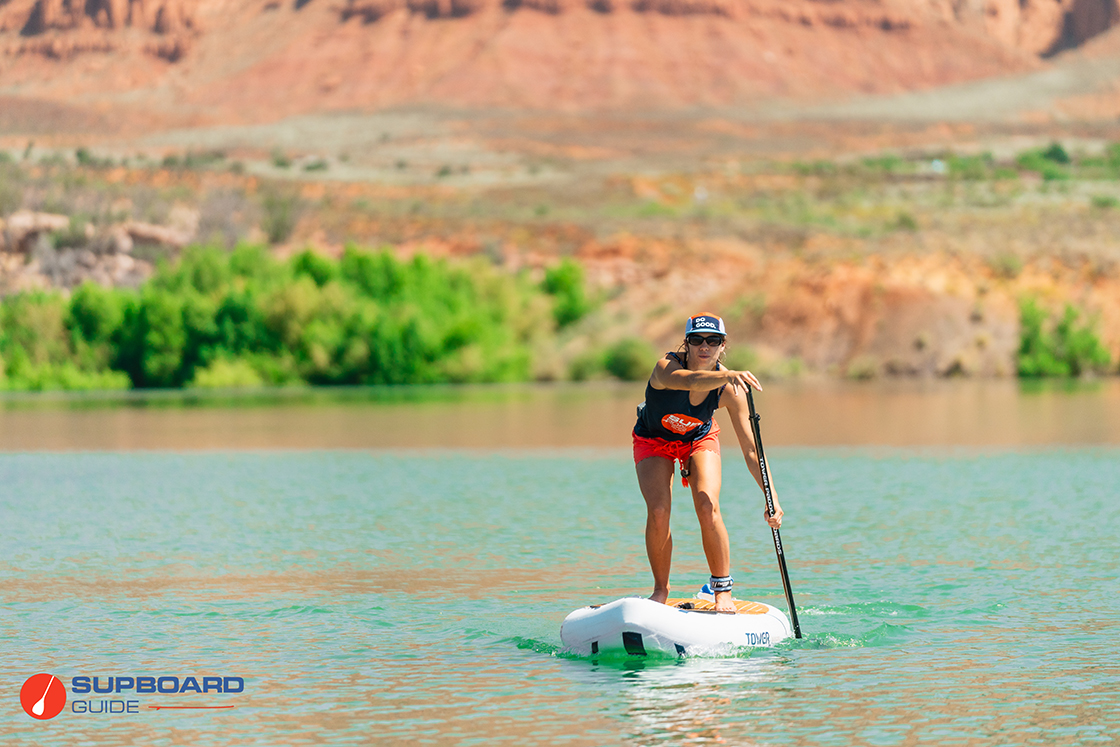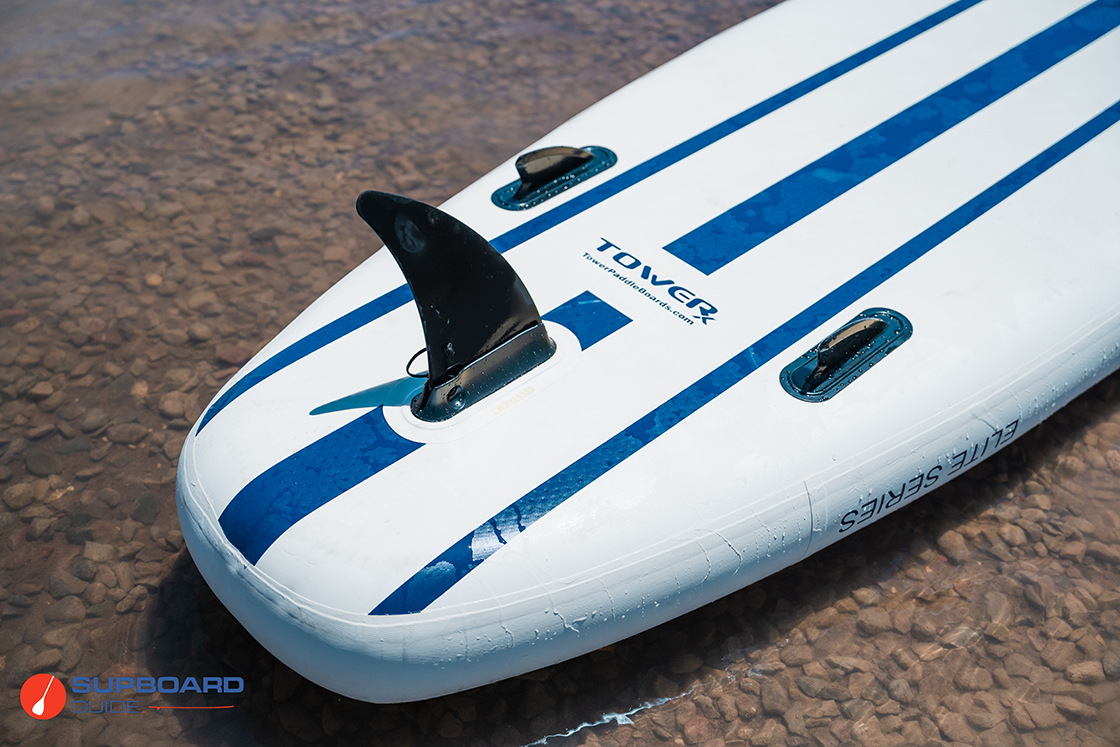 Tracking is always a tradeoff with maneuverability, and on this board we feel Tower was much more focused on the latter.
The Tower 10'4 X-class Xtreme paddles straight enough to allow for enjoyable leisurely paddling. But if you were to paddle long distances on this SUP, you would quickly notice how much you had to swap paddle sides to stay in a line, and you would probably wear yourself out more than you need to.
In general, we recommend that Tower switches to a more generic fin box (either a snap-lock or US fin box) so we have the ability to use a larger fin if we want improved tracking.
Additionally, for an all-around board, all you ever need is a single center fin. So we don't see much point to the small side fins and would prefer them to be removed so it's easier to roll up and store.
Maneuverability: 8.6/10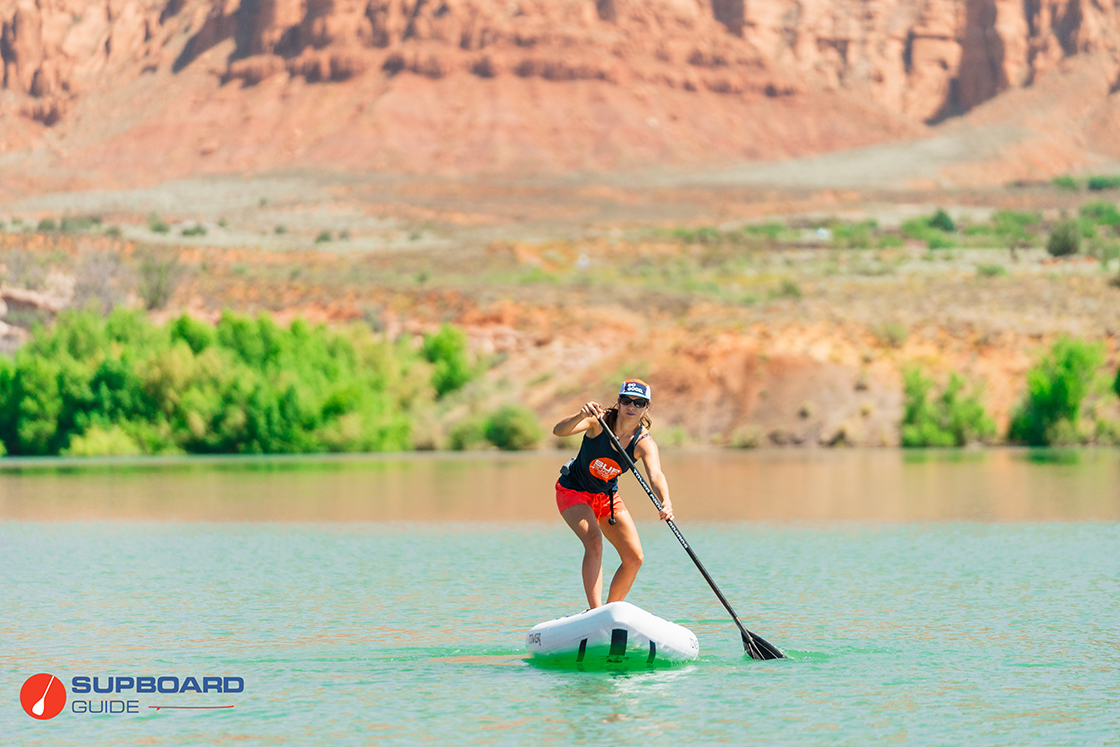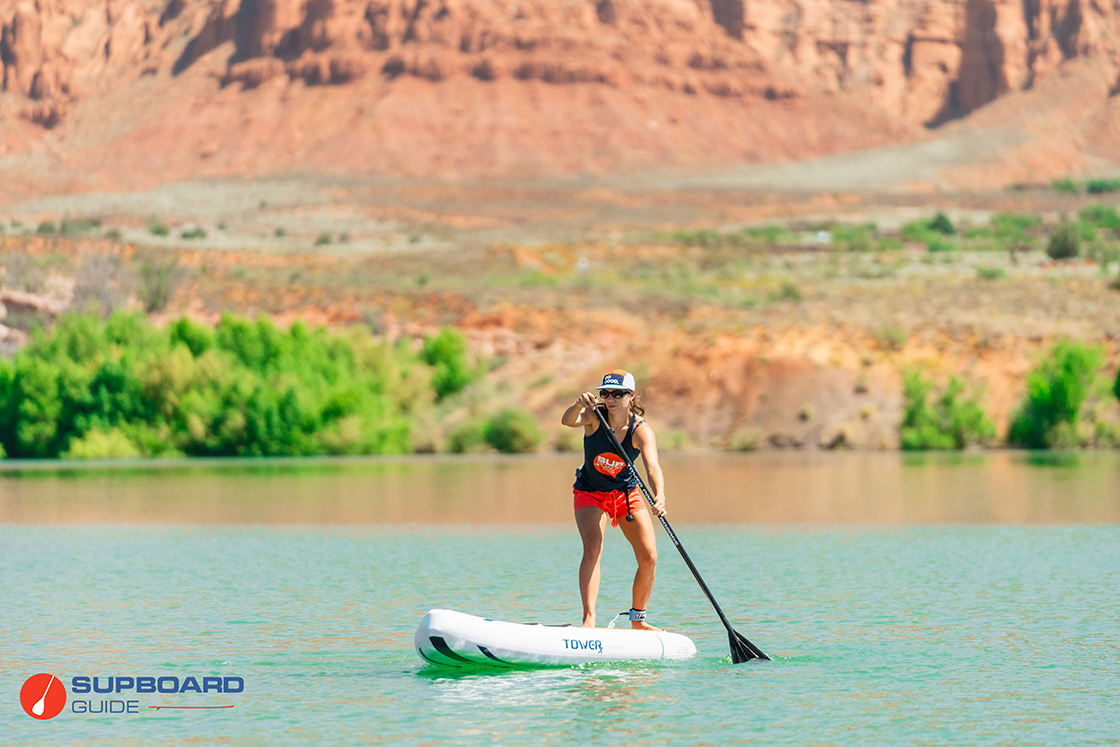 We found the Tower 10'4 X-class Xtreme to maneuver fairly well. It took us about 4.5 back sweeps to turn the entire board. Four back sweeps to turn in a full circle is what we deem as highly maneuverable, and we think that the extra half sweep needed on this board comes from the extra pounds it is packing.
Popping the nose out of the water is a little more challenging because there is much more volume in the tail, which is resisting you trying to sink it into the water. Also, it's 29 lbs so it's a bit heavy.
For larger paddlers, This is a very maneuverable, nimble iSUP that is quite different from other large iSUP built for large paddlers (again, think the Isle Pioneer Pro 11'6).
Construction Quality: 8.2/10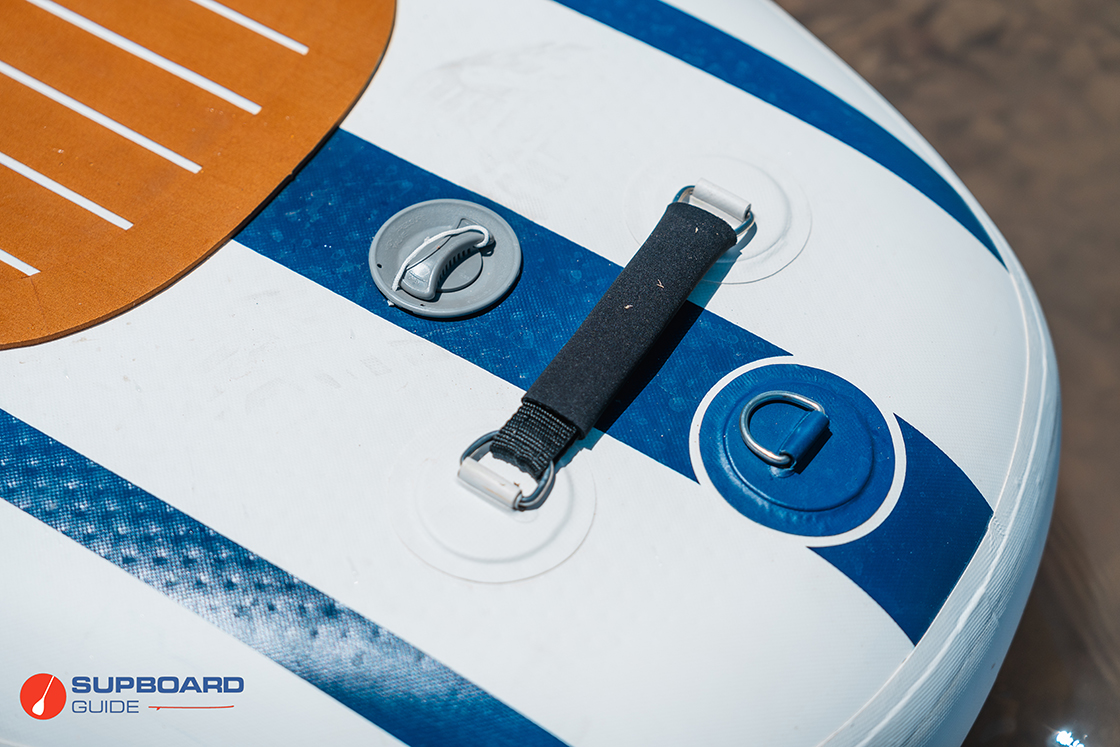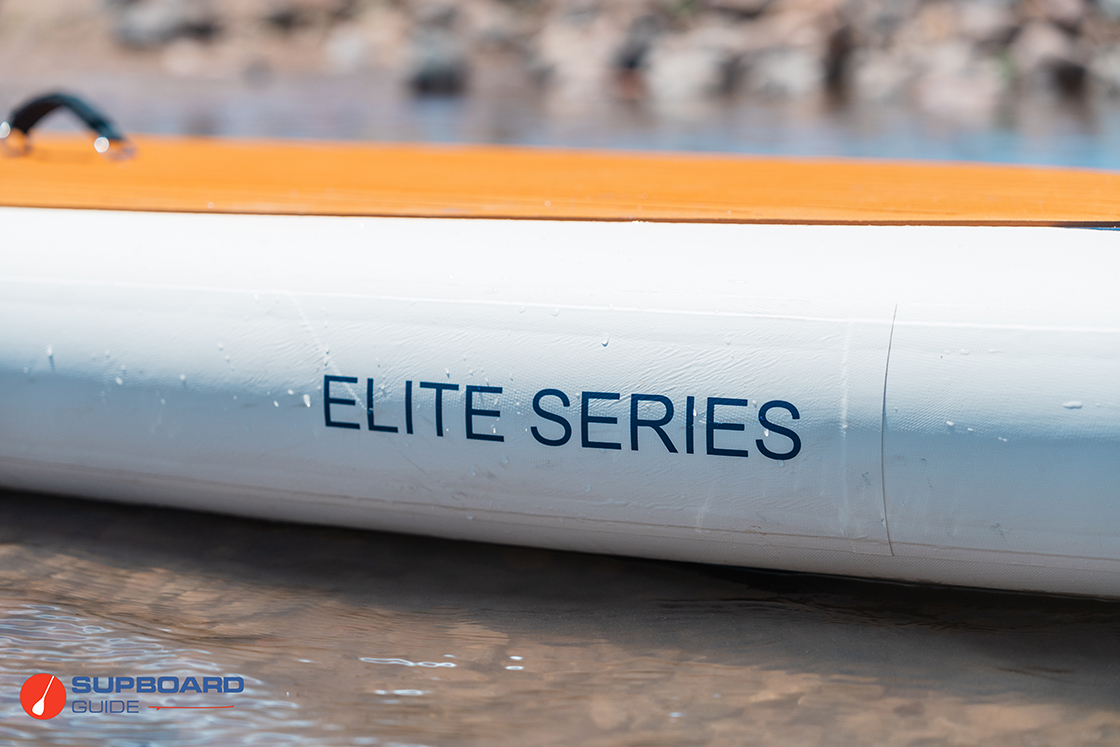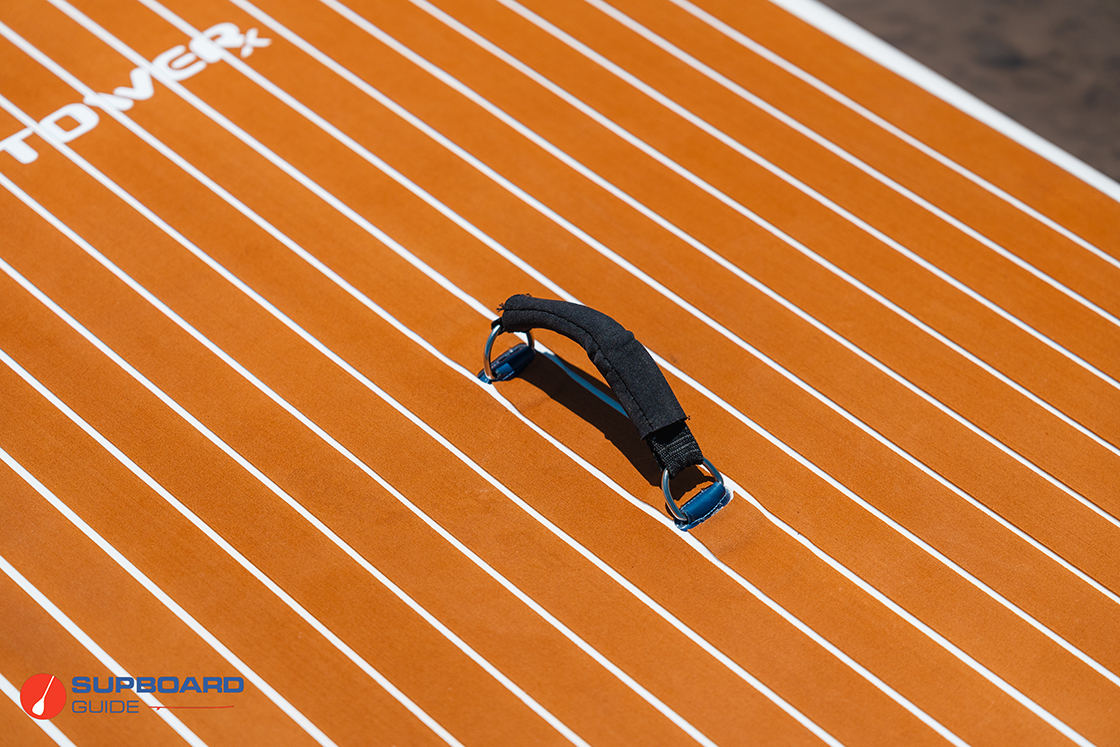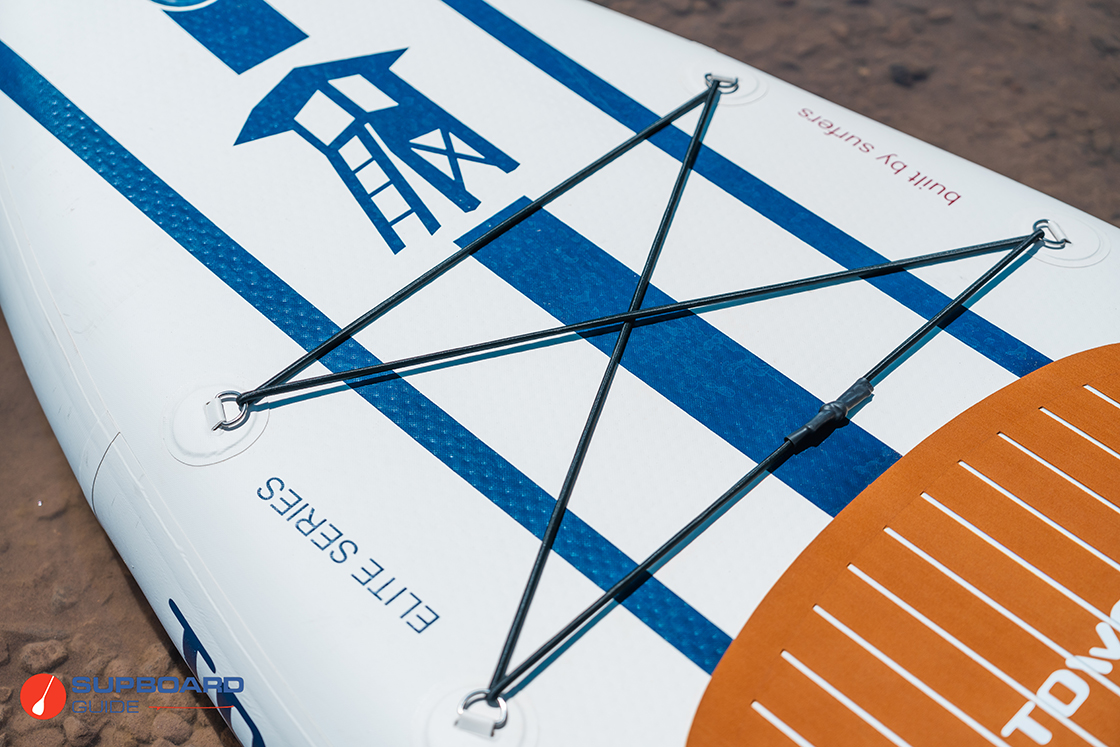 To construct this iSUP, Tower uses knitted, v-shaped drop stitch with hand-glued, double-layer PVC shell. Two rail layers are then glued around the sides of the board to complete the construction.
This is a fairly traditional, proven construction method that Tower and many other companies have used for years. Hand-gluing is a reliable way to construct an iSUP, but it does add weight to the board when compared with the fusion process. It's also a fairly rigid construction when done properly, and we were very interested to see how well this board did in our bend test.
Board Stiffness: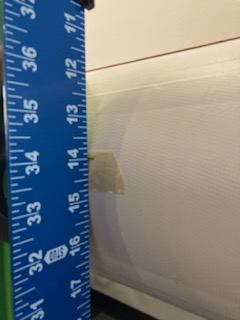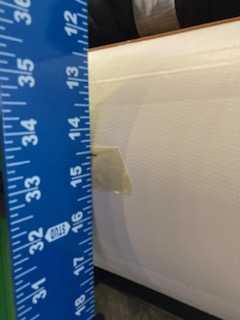 Stiffness Test: 0.625" Bend, at 12 PSI
This board only bent 0.625 inches, which is one of the top performing iSUPs in our test even though we only tested this at 12 PSI and not 15-20. This great result isn't surprising given the 8" thickness of the board. We constantly see 6" iSUPs bend less than 4.75" iSUPs, so naturally an 8" board will bend less.
The Tower Xtreme X-class bent 50% less than the Tower Mermaid and Yachtsman boards. It's a very rigid board, as we would expect given its thickness. We can also attest that it feels very rigid on the water as well. Again, as we mentioned in the stability section of our review, we feel this rigidity is mostly helpful to the extra big paddler. To the average and above-average sized paddler, the benefit from the extra rigidity is offset by the corky feeling of the 8" thickness.
Note: Tower recommends on their site to inflate to 12 PSI, and there is no indication on the valve what the max recommended PSI is, so we went with 12. We will re-test once we get confirmation from Tower that the official recommended max PSI is something different than 12 PSI, and they have updated their site accordingly.
Features/Accessory Review: [8.2/10]
Features: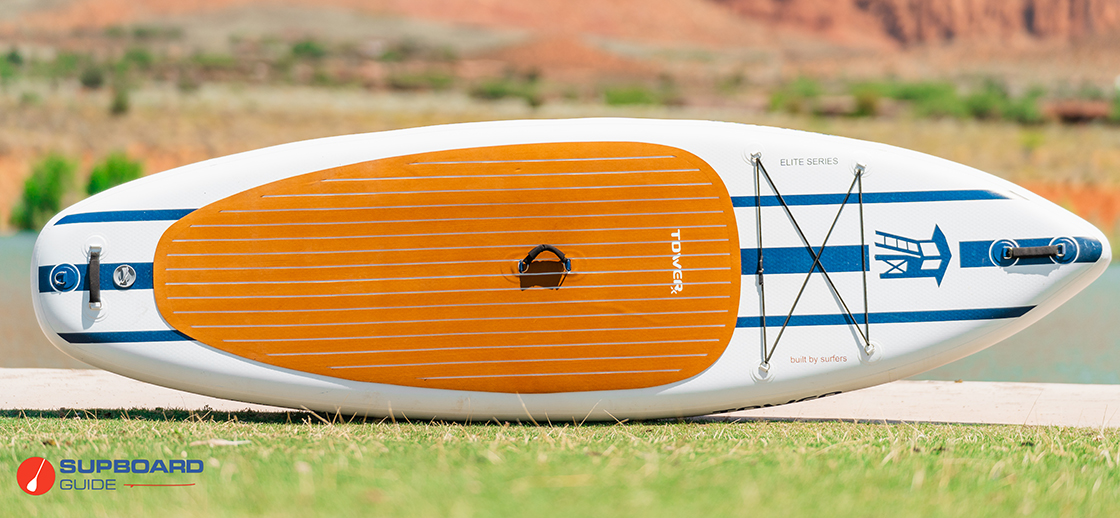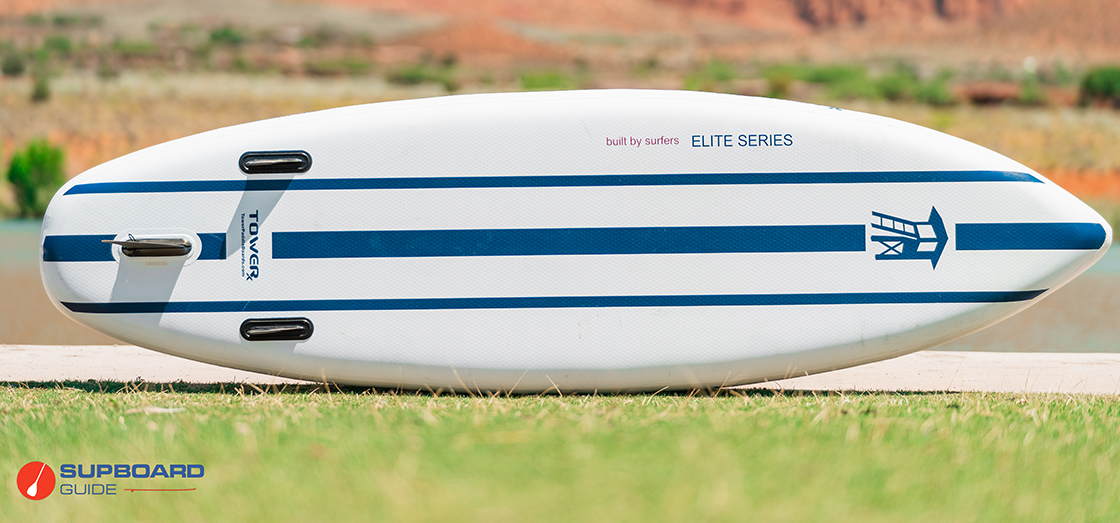 You'll notice in the photos that this is a more minimalist style SUP. It has a bungee cargo area on the front, neoprene-wrapped carry handles, and a deck pad that's great for traction. The cargo bungee area is sufficient for bringing out your basic needs, like a water bottle, some snacks, sunscreen, etc. Despite being a small amount of space, the bungees can stretch pretty far.
The design is Tower's popular white with blue stripes and a faux teak deck. It's very comfortable and offers a nice amount of cushion for your feet.
Included Accessories: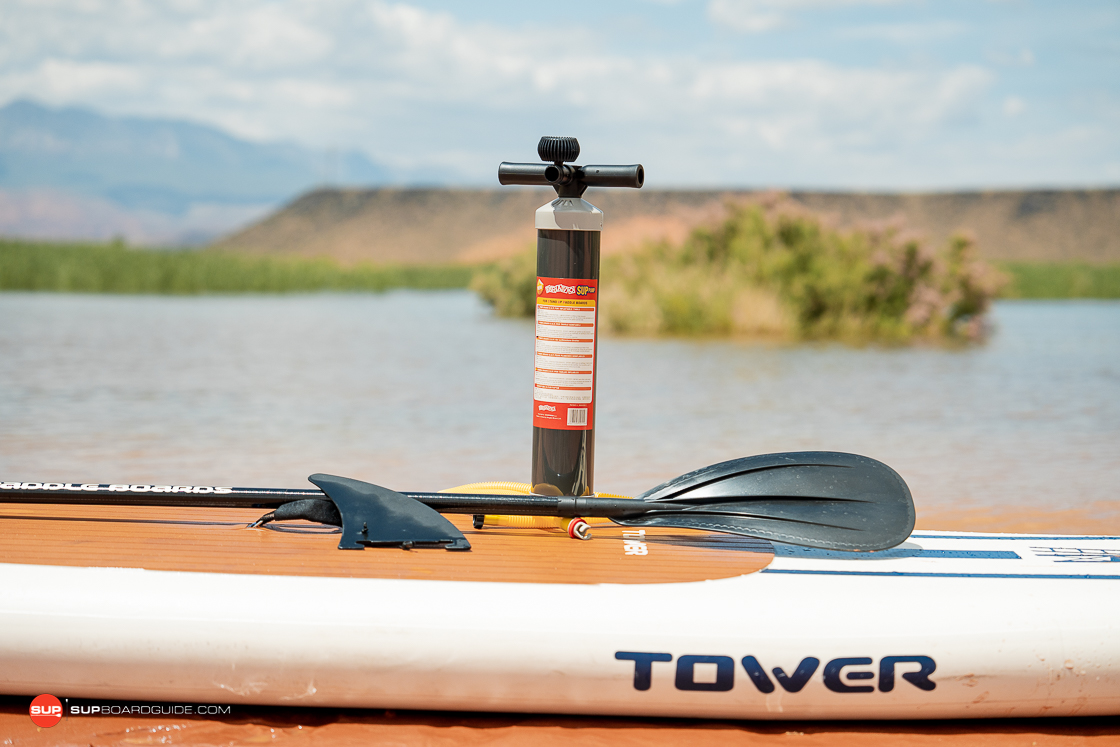 It comes with a detachable SUP center fin, a hand pump, a 3-piece fiberglass paddle, and a repair kit that includes patches and a valve wrench. With everything included, the total is about $899. If you want to spend less, you can opt to buy the board without the extra items. Tower does not include a leash in the bundle and we would like to see that change, as every paddle board should be sold with a leash for safety purposes.
Summary Review of the Tower X-class Xtreme 10'4 – 2023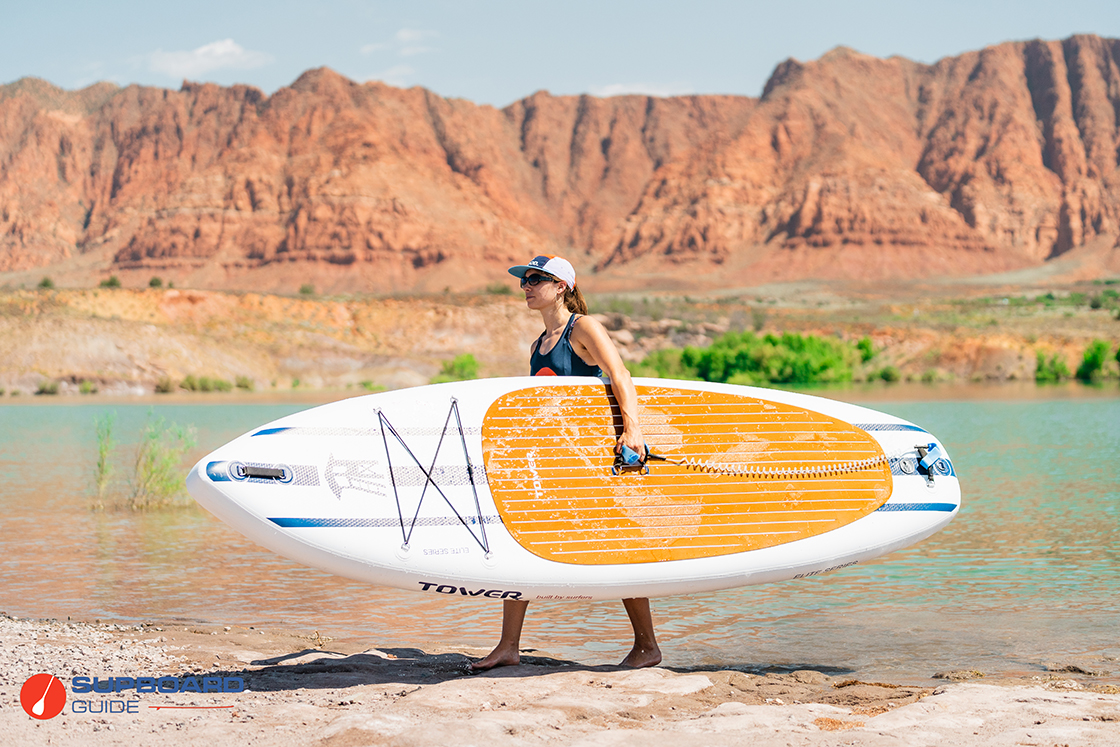 After spending a good couple of months reviewing the Tower Xtreme X-Class iSUP, we are still curious to see how our thoughts evolve on this board. We feel like Tower is taking a chance here in stacking volume vertically and going to 8" thick instead of making a wider and/or longer board.
Will this become a trend for companies that want to make boards for large paddlers above 250-280 lbs? We'll see. Personally, we still struggle with the concept. However, we have also yet to see a board that's only 10'4 long that has the volume and rigidity to support paddlers over 280 lbs. The Xtreme does have that volume and rigidity, just note that it comes at the expense of stability and natural feel as you are higher up on top of the water.
Happy paddling! We hope you enjoyed this review of the Tower X-class Xtreme 10'4. If you have any questions or comments please leave us a comment below!
The following two tabs change content below.
SupBoardGuide
Heyo! At SupBoardGuide.com we are a team who love the water, the outdoors, and are more than grateful that our full-time job allows us to review stand up paddle boards. We paddle year round (it helps that we are just about 2 hours outside of Las Vegas), and we bring in a wide range of paddlers with the goal of providing our readers with the best, most in-depth, and accurate stand up paddle board reviews.
Latest posts by SupBoardGuide (see all)