Updated: 03/01/2020
Find the Best SUP Accessories in 2018 to Enhance your Paddling Experience
As the stand up paddleboarding community continues to grow, so does the list of new products and accessories designed to enhance your paddling experience. But the breadth and variety of new gear and equipment can be a little overwhelming at times. That's why we've compiled our list of some the best SUP accessories out there today. Whether your new to the sport or just looking for a few key items to add to your SUP arsenal, there is something on this list to make your SUPing more enjoyable. Read on to learn about some of the best, newest and most innovative SUP accessories for 2018.
Looking to take an iPhone, iPad, GPS, camera, or other electronic device on your next paddling adventure? These devices can enhance your paddling journeys and allow you to map out a new route, use certain apps (i.e. marine forecasting, stargazing), take videos and photos, maintain a line of communication with the mainland and much more. The Aquapac Whanganui (pronounced Wang-ah-new-ee) Electronics case allows you to bring these devices along, while keeping them nice and dry.
The Aquapac Whanganui case features a clear window so you can use your touchscreen, or see and read other items, such as a map. These cases are guaranteed waterproof up to 15 ft and will float if dropped in the water. This case is also dust and sand proof. It also features a detachable, adjustable shoulder strap. Of the available cases, we especially like the Aquapac
Large
Whanganui case. This case fits items up to 11.5″ tall with a circumference of 17.3″. It's perfect for taking an iPad along for the paddle. There is no headphone portal though, so this may not be the solution if you plan to listen to your tunes while paddling.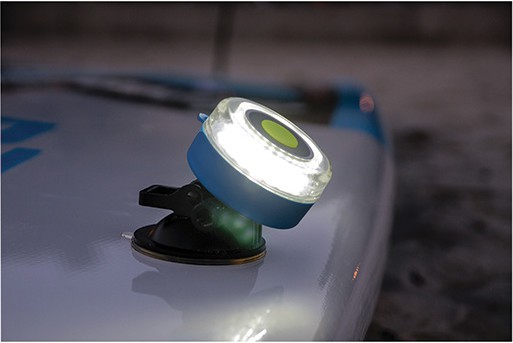 SUPing at night can be a relaxing and eye-opening experience. With the SURFSTOW SUPGLO you can light up your path and surroundings as well as the waters below, providing unparalleled access to the evening aquatic life right beneath your board. The SUPGLO features extra bright LED lighting that toggles between five lighting options: circular light all around, forward projected light, rear-projected light, blinking light or 4-corner direction task light.
The SUPGLO is submersible for up to over 65 feet. But don't worry – it floats too! This product attaches to your board using strong suction mounts that can also house
a GoPro
or other mountable accessory.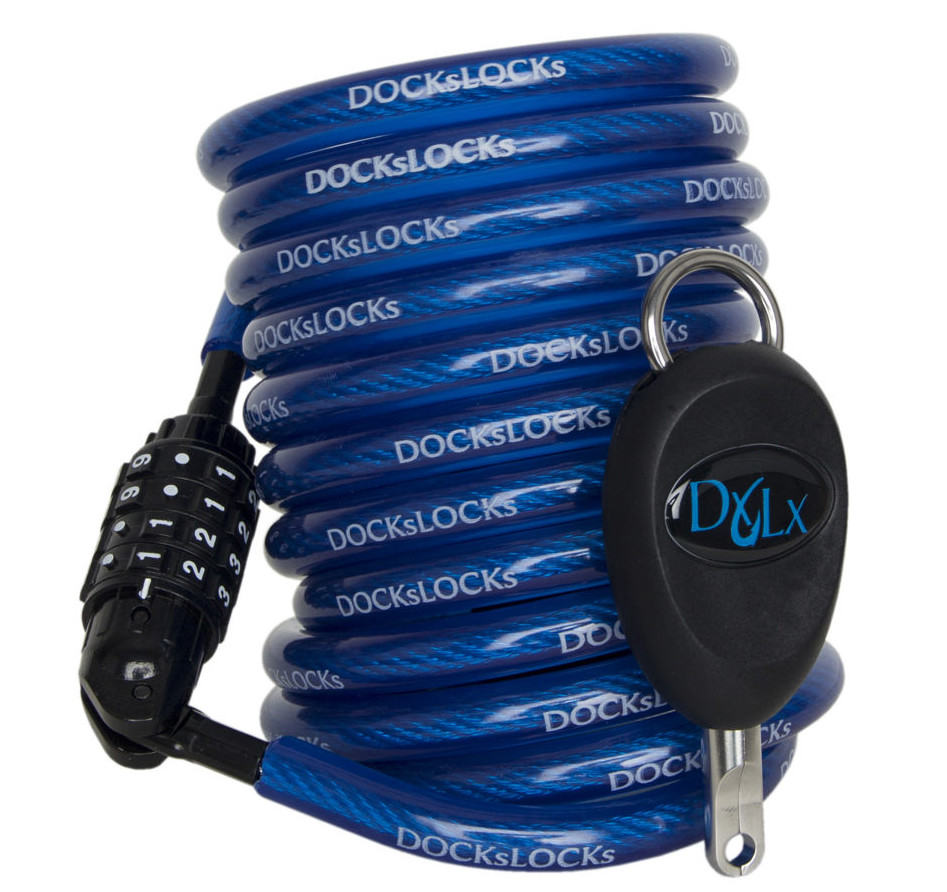 Your SUP board is a valuable item. And, unfortunately, SUP theft has become much more common these days. Luckily, you can easily protect your board (and your investment) with devices like the DocksLocks SUP and Surfboard Lock. This SUP lock allows you to secure your board to stationary objects, such as a roof rack, park bench, bike rack or lamp post.
The lock uses swiveling "jaws" that attach to your leash plug bar. If you don't have a leash plug, the product comes with a cleat adapter that will attach to your fin box. Once the jaws are attached, the 10′ coated steel-wire cable works just like a bike lock: thread the cable through the ring on the jaws, wrap the cable around your object and insert the end in a four-number combination lock spool. This lock also features high strength, corrosion resistant stainless steel parts so you can use it in and around the water.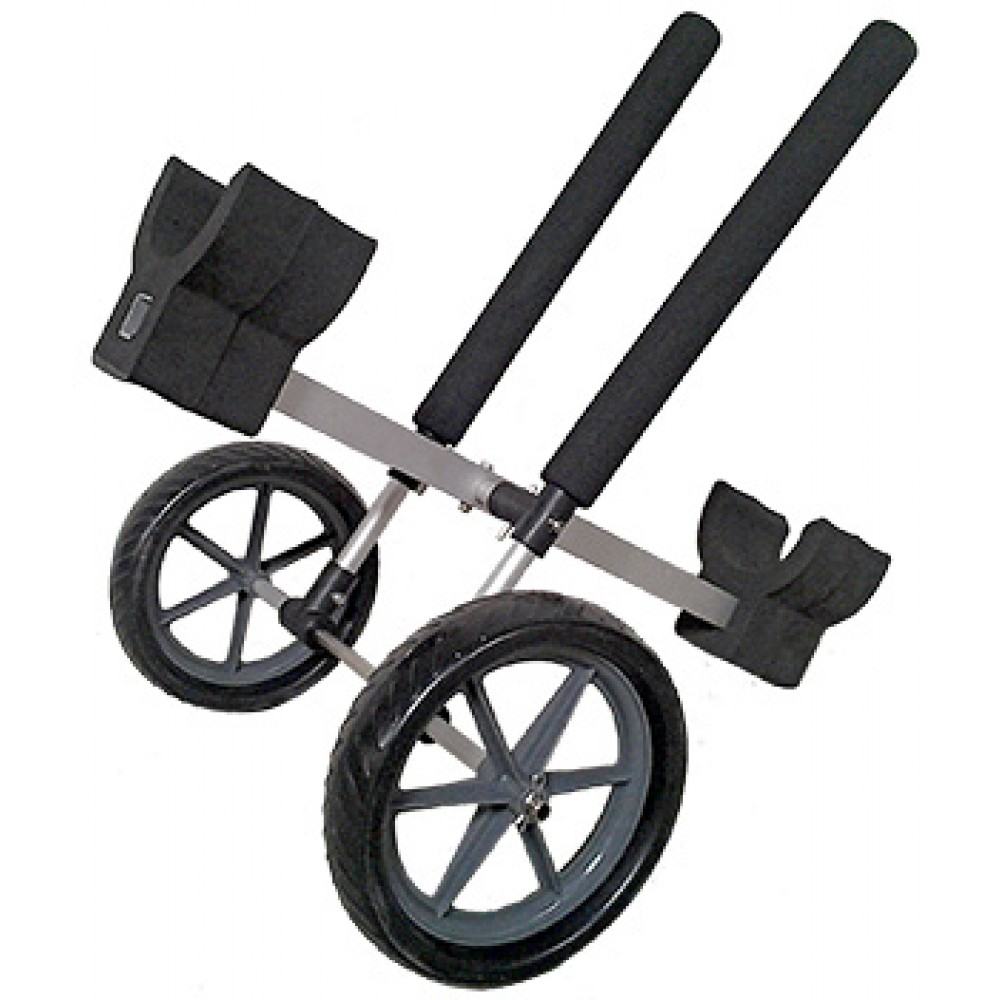 The Wheeleez SUP cart is a quick, easy and hassle-free way to cart your SUP board around. Thanks to durable, maintenance-free EVA foam wheels and a corrosion-resistant aluminum frame, the Wheeleez is tough and versatile enough to wheel your SUP over variable terrain on your way to the water, such as sand, rocky shorelines, grassy stretches, gravel parking lots and more. The Wheeleez cart also includes soft padding to protect the board against dings. The cart uses 9.8 ft. cam buckle tie down straps to snugly secure your board and paddle to the cart. Featured here is the single SUP cart, which carries one board and paddle, supporting up to 99 lbs.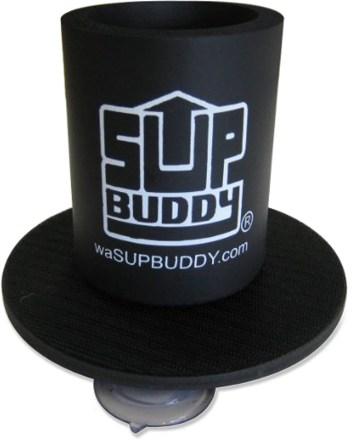 If you're paddleboarding for longer distances, staying hydrated is crucial. Thanks to the SUP Buddy, your water bottle will sit securely on your board and stay nice and cold, allowing you to quench your thirst when you need to. But the SUP Buddy is more than just a water bottle holder. Since this little accessory has a built-in coozie, you can also bring a cold one for the those more mellow evening harbor or lake paddles. Or take your coffee with you for an early morning cruise.
The coozies also come in different colors in case you want to change it up. The coozies mount securely by using velcro strips on the bottom of the cup and will stay attached even in some choppy waters. As for the base, it mounts to the surface via strong suction cups. That way you can place the SUP Buddy on a flat portion of your board, or even on the dashboard of a boat. We have no doubt the SUP Buddy will make your ride much more enjoyable!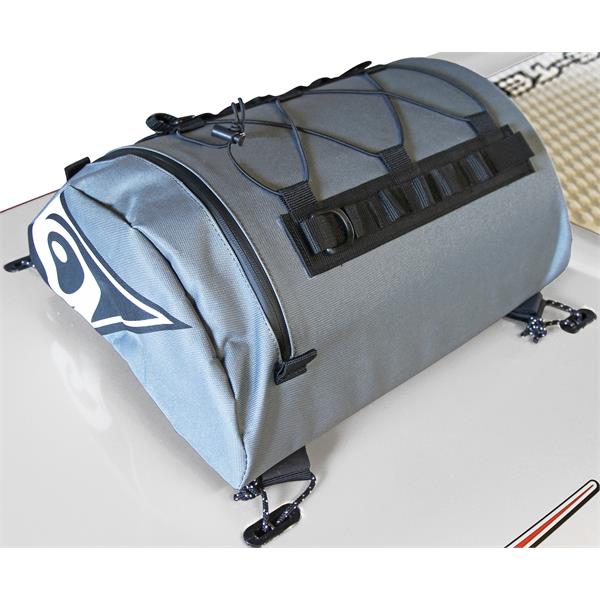 If you're heading out for longer SUP touring paddles, you definitely need to consider packing some extra gear and provisions. That's where a deck bag comes in handy. It's also a great piece of gear for simple afternoon cruises. Among the many available SUP deck pads out there, we find that the BIC SUP Deck Bag handles the essentials really well. It's also a stylish bag for your board, with some added features to make it stand out from the crowd. First, it has a nice large top opening. This makes for easy access while your paddling. It's 30L, so plenty big for most of our needs. The bag secures to the board via 4 deck attachment points. There is also a stowable shoulder strap for lugging the bag around when on land. Inside of the bag you'll find several added features, including a large internal drink bottle pouch, a smaller pocket for your car keys, and an internal waterproof pouch for dry goods. Overall, the the bag will store and protect your extra gear, and it might even motivate you to get out there for even longer touring paddles.

The more money you spend on a SUP paddle, the more you'll realize it deserves its own protective covering too. The Dakine SUP Paddle Sock is a convenient and stylish way to protect, carry and store up to two SUP paddles. Dakine makes some great products in the SUP sector. And this "sock" is no exception. The paddle sock is adjustable from 72 – 86″. It features 3/4″ foam padding to protect the paddle(s), a heavy duty corrosion resistant zipper (very important for all water gear storage bags), a comfortable shoulder strap and webbing carry handle.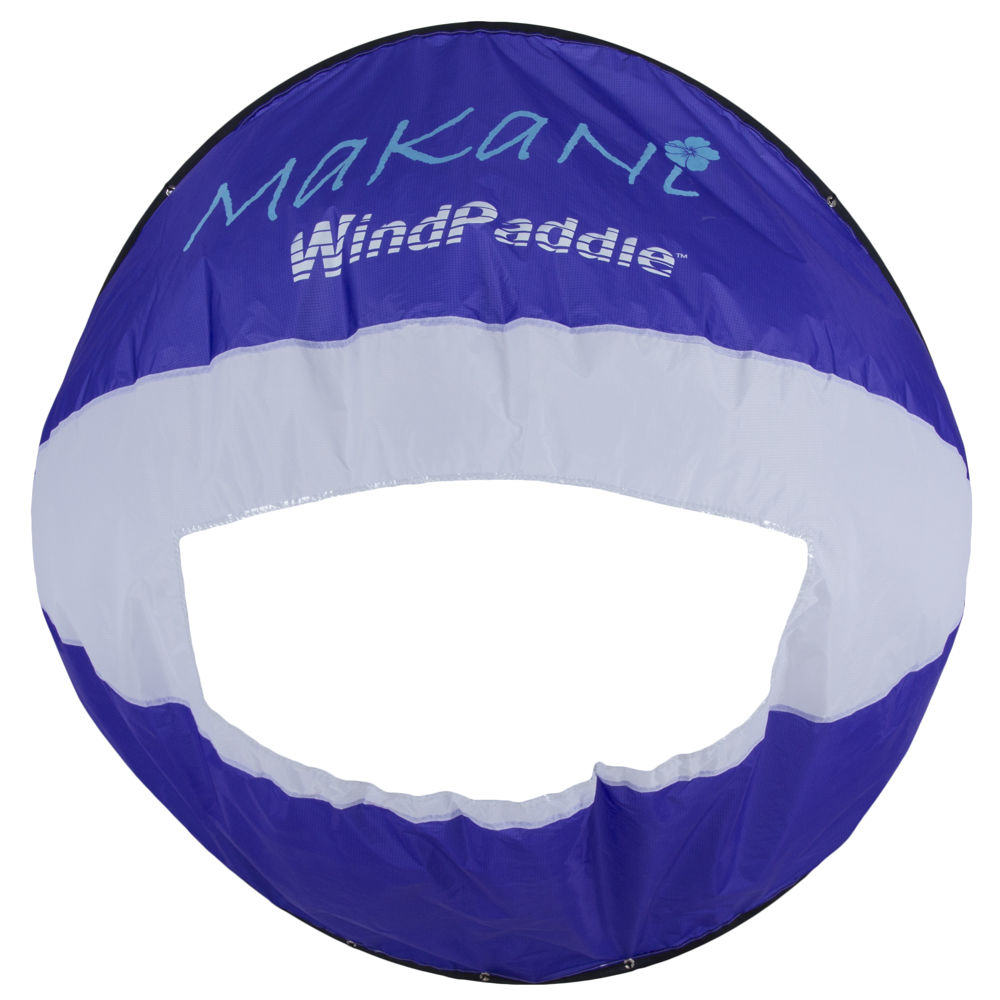 A SUP sail is actually a pretty brilliant idea. Think about those times on your board when you could use a little wind assistance. For example, when you're getting tired and paddling downwind but having difficulty with directional control.
The wind doesn't have to be your enemy.
The Makani Wind Paddle is a 54″ sail designed to stow in a neat 20″ coil on the deck of your board. When you're ready to use the sail, just snap the bottom to the forward deck lines and let the wind propel you.
If you don't have deck lines, try using a bungee on the front of your board instead.
Some SUPers will also just hold the sail at times to steer the board in the right direction.
Learn more about the Makani Wind Paddle.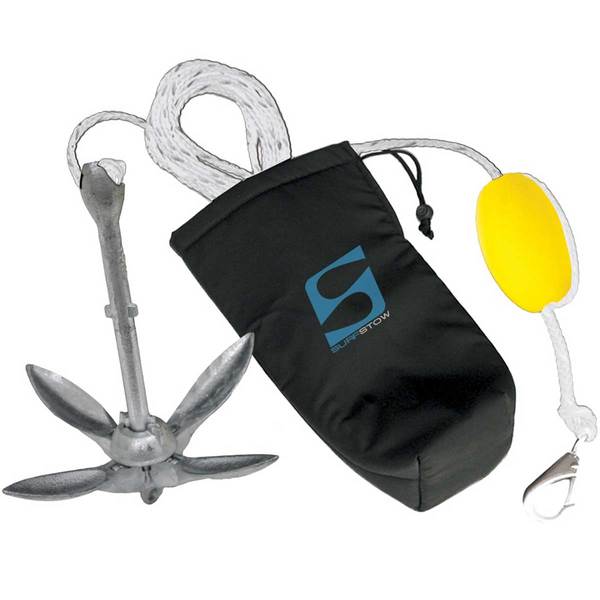 The SUP Anchor Kit is a brand new product from SURFSTOW. Since this company specializes in SUP accessories, it's no surprise they were the first to come up with a new product that seems – at least to us – to make perfect sense for the stand up paddleboard community. Having an anchor you can throw on your board's deck is a much welcomed addition to the SUP accessory kit; whether your paddling to calm, shallow waters and need to anchor the board while you explore, practicing yoga and need your SUP to remain stable, or setting up for some casts while out fishing. The SUP anchor kit includes a 3 lb anchor, 25′ marine grade rope with in-line buoy, storage bag with drain holes, and swivel clasp and leash loop.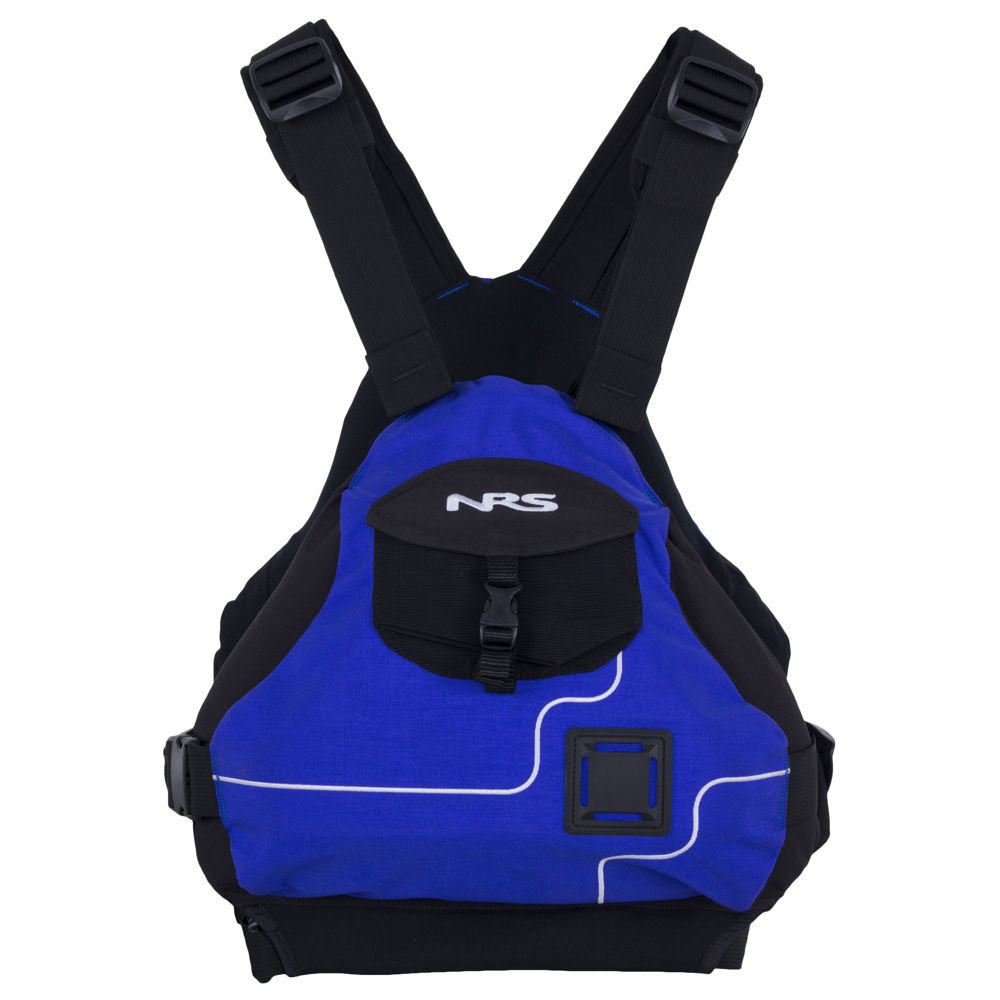 Personal Flotation Devices (PFDs) are so important to safe SUPing that we think they deserve their own category on this site. However, among the many options available to stand up paddlers, it's sometimes hard to find the right PDF for active and comfortable SUPing. This is because PFDs are often too bulky, or designed with the needs of kayakers as well. The NRS Ninja gets such high marks because it is perfect for the specific movements and comfort requirements of stand up paddlers. For one, it's very easy to put on. And once it's on, you won't even notice the PFD after just a few strokes. That way you'll wear it more often, and feel more confident to head out for longer adventures on your paddleboard. Learn more about the NRS Ninja. That's it for our list of the 10 best SUP accessories for 2015. We think each one plays a useful role in the growing equipment needs of SUPers. If you've tried a new SUP product worth mentioning, or have a question or comment about the items featured in this list, please let us know below!
The following two tabs change content below.
SupBoardGuide Editorial Team
At SupBoardGuide.com we are a team who love the water, the outdoors, and are more than grateful that our full-time job allows us to review stand up paddle boards. We paddle year round (it helps that we are just about 2 hours outside of Las Vegas), and we bring in a wide range of paddlers with the goal of providing our readers with the best, most in-depth, and accurate stand up paddle board reviews.
Latest posts by SupBoardGuide Editorial Team (see all)