🎆THE COOL NEW THINGS iROCKER HAS TO SHOW OFF🎆
Coming into 2021 iRocker celebrated their new range by also updating some existing extras but also introduced a few new ones! But not to fret, if you are a 2020 model or older iRocker owner, you can purchase the action mount so you can still enjoy all the things! With a DIY super simple installation, it's a worthwhile and valuable addition to your board!
🎶The Bluetooth Waterproof Speaker 🎶
You can pair your phone via Bluetooth and bang out some tunes from up to 10M away! This also means you can take a call from 10M away as there's a built-in mic and Caller ID function.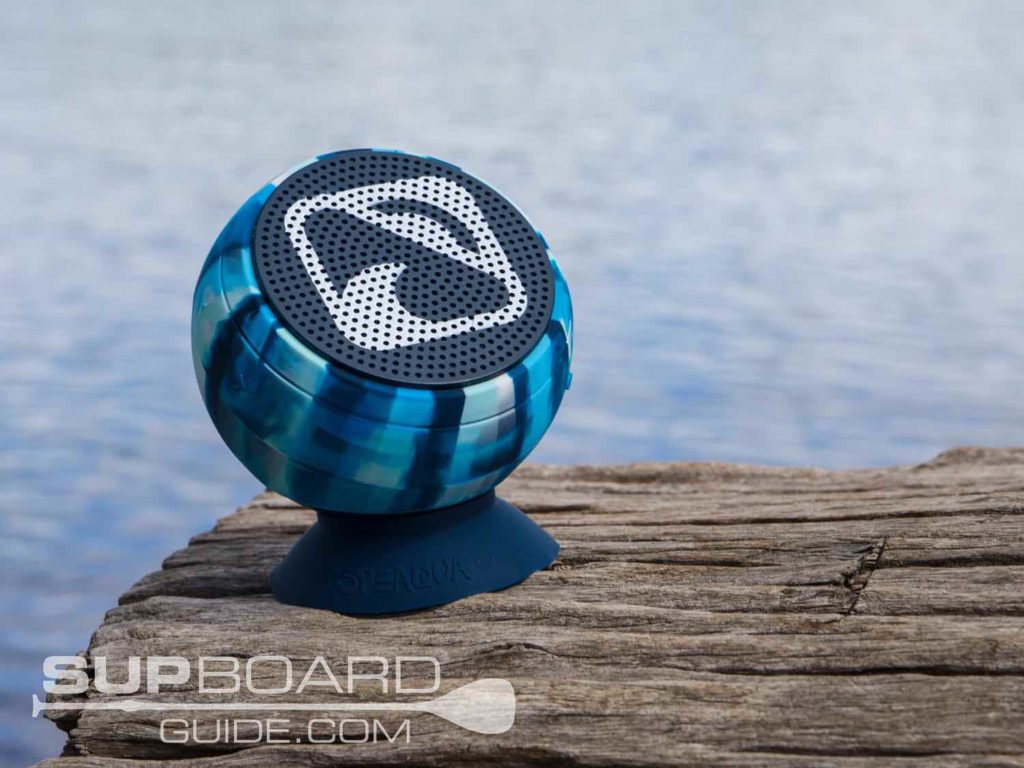 Do not fret if you lose the speaker overboard either, it floats and is entirely waterproof. Even better, it keeps playing music underwater! Though we recommend attaching it to your SUP via the suction cap or taking the suction cap off and screwing it into the action mount.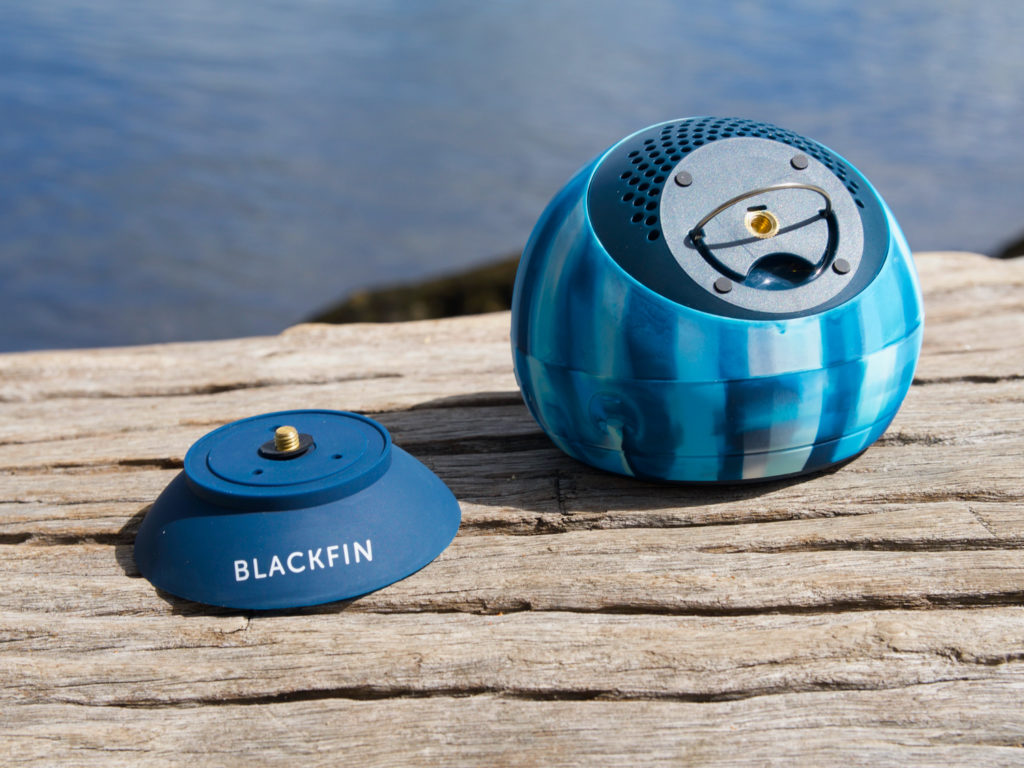 You'll have 5hrs of playing time and the speaker is easily recharged via USB. iRocker make everything to last even their accessories which is why on top of this speaker being waterproof, it's also dust and sand proof! What a speaker! 😍
🛶Kayak Bundle🛶
What better way to get the most out of your SUP than being able to also use it as a kayak?
This bundle includes a seat and an extra paddle blade. The seat is very comfortable and clips easily onto the D-rings in the middle of your board. On the bigger boards like the Blackfin Model XL, you could even attach two seats if you wanted, though we suggest that only for the smaller riders. Then all that's left to do is insert the extra paddle blade into the handle end of your paddle.
The kayak setup is especially great for windy days or long trips where you may not want to stand the whole time. The updated part of the bundle is found on the seat. Behind the backrest, there's now a little pouch for easy access into your things.
⚡Electric Pump⚡
This is one of the best upgrades you can buy. Honestly, having a compressor gets me out on the water more than anything else. If I'm tired or feeling lazy, if I've been super busy and just need to relax…having a compressor ensures there's a much bigger chance I'll still go for a paddle. Of course, that means I need to inflate near my car, but for the casual paddle that's not an issue.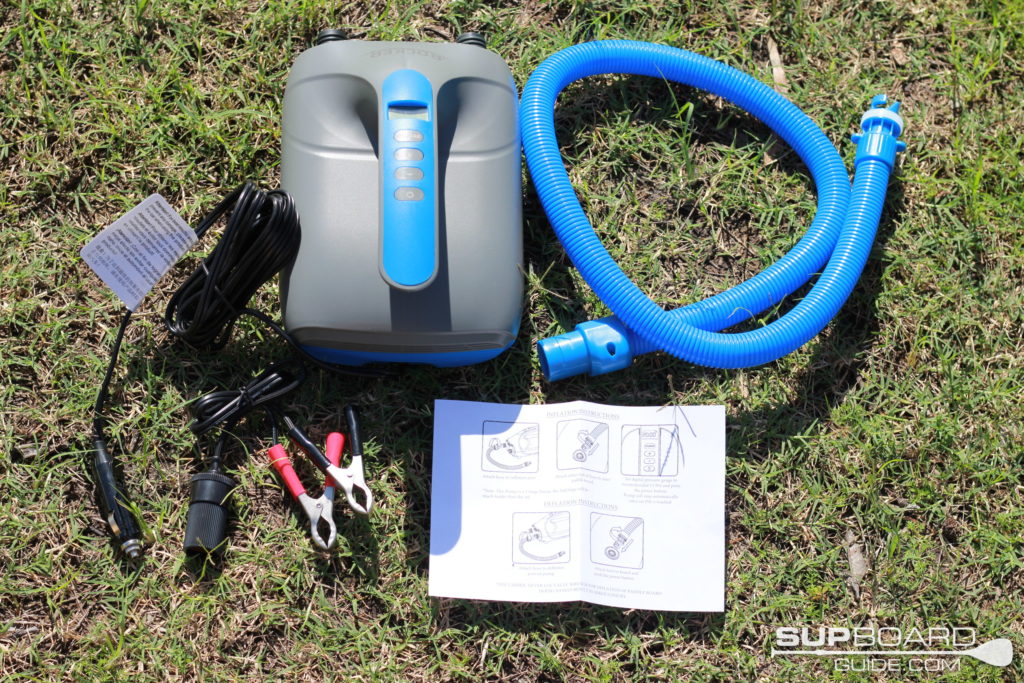 You can use alligator clips straight to a battery or the 12V cigarette socket charger to get you going.  Then you'll need to set your PSI level (up to 20 PSI) and the compressor automatically turns off at whatever number you've set it to. You can expect your boards to be inflated between 10-15 mins and deflated in 3-4 mins. There's also a deflate option so you can suck out that last little bit of air to make rolling easy. That particular feature is helpful for the Blackfins that have carbon rails (bit harder to roll).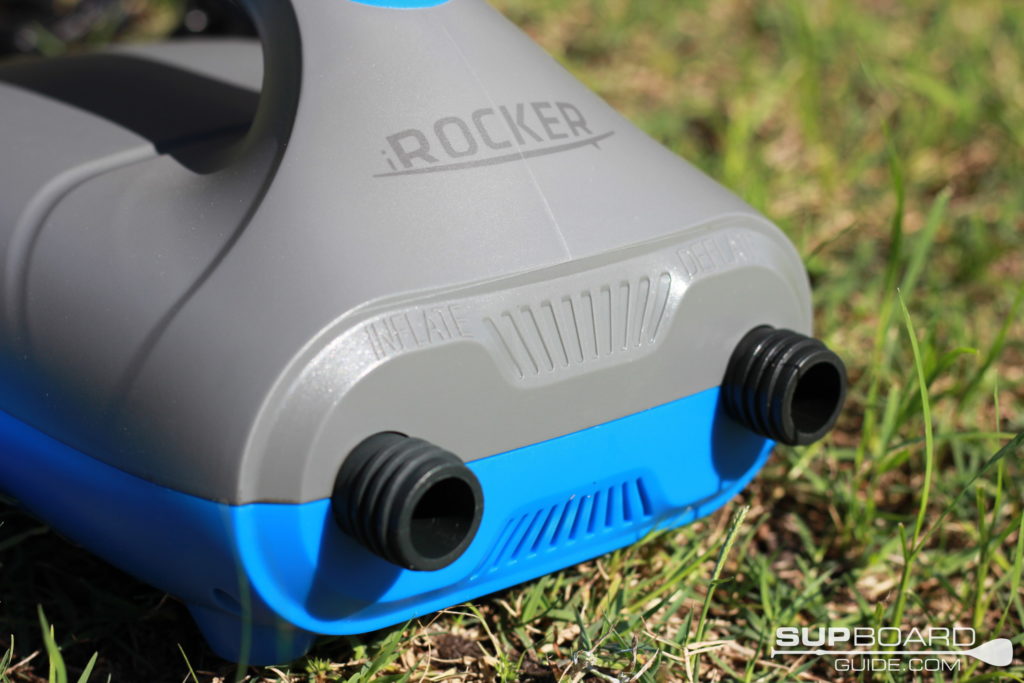 🎣Fishing Rod Holder🎣
Attaching onto the action mount you can go hands-free fishing with this fishing rod holder. Sit back and relax while you wait for the bite that promises dinner. You can tilt the holder to adjust what angle you'd like your rod to be tempting the fishies at and it stays secure with a sliding lock mechanism.
📷Go Pro Mount📷
Pretty self-explanatory…
If you are someone who likes to have memories of your paddles then a Go Pro and a mount to go with it is perfect! Also attaches onto the action mount found on all 2019 and onwards boards. These also make great gifts for others too. Who knows, you may capture something that makes you go viral!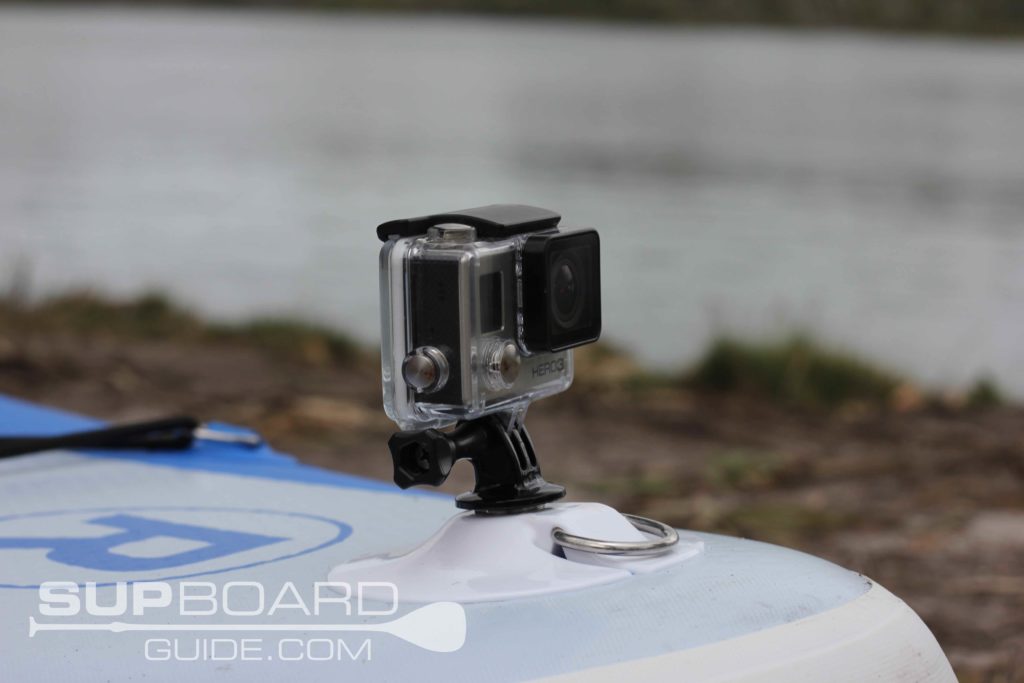 🎒Deck Bag🎒
An insulated deck bag is a lovely companion for short trips out on the water. Pack some snacks and beverage and paddle up to your favorite picnic spot! This bag clips securely onto the D-rings on your board and is water resistant. I have used mine so many times!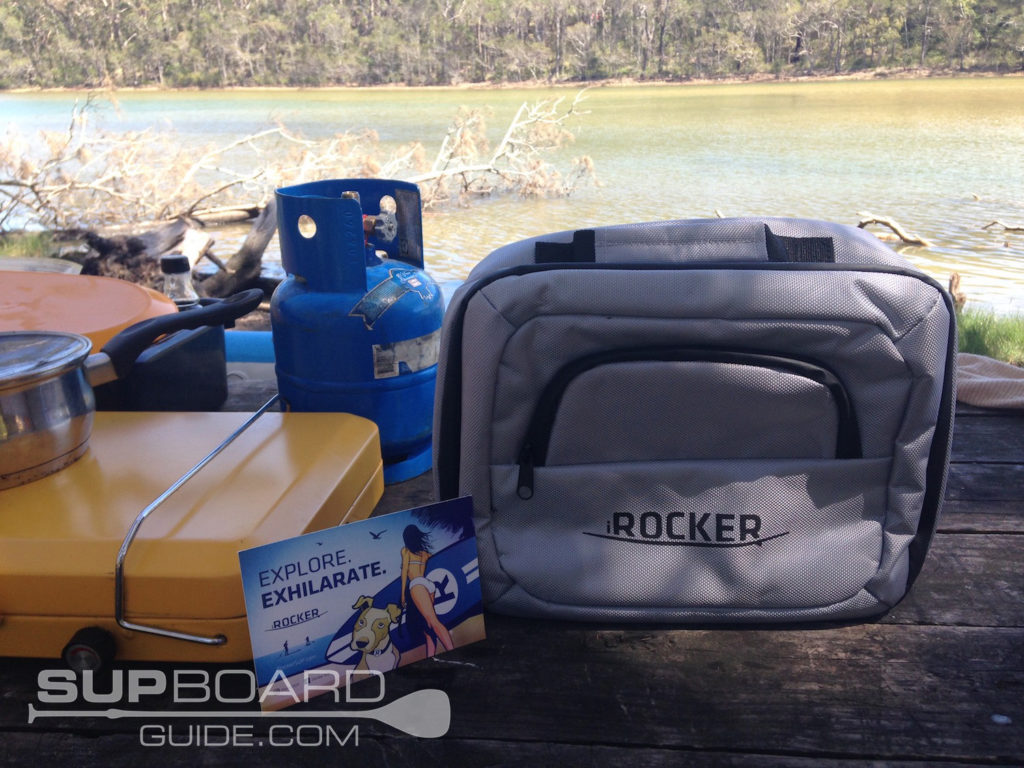 💪Carry Strap💪
Sometimes depending on your height, you and the board may not gel well. It can be hard to carry the board, so these straps are perfect! The other reason you may want a strap is if you find the weight a bit too much. The strap helps assist in evening out the weight load through your shoulders as well as arms.
The following two tabs change content below.
SupBoardGuide
Heyo! At SupBoardGuide.com we are a team who love the water, the outdoors, and are more than grateful that our full-time job allows us to review stand up paddle boards. We paddle year round (it helps that we are just about 2 hours outside of Las Vegas), and we bring in a wide range of paddlers with the goal of providing our readers with the best, most in-depth, and accurate stand up paddle board reviews.
Latest posts by SupBoardGuide (see all)