Nixy Huntington G3 Compact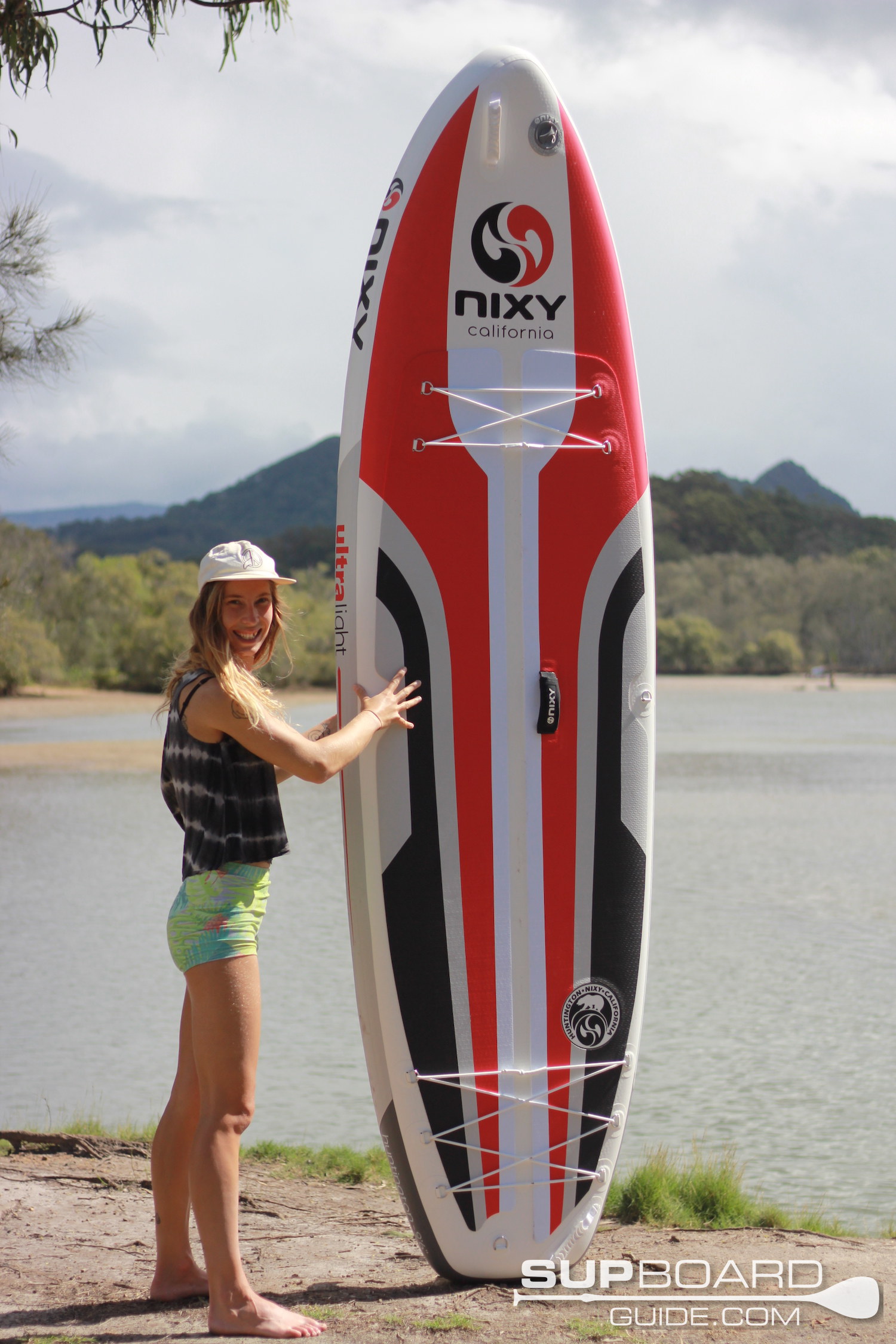 Is this the biggest game changer for inflatable SUP's for 2019?
The 9'6″ NIXY Huntington G3 is the only compact board on the market in the mid-range price range. Built for travel and adventure! Red Paddle Co released their Compact board earlier this year too though it's triple the cost of the Nixy. So, where are the differences? Are these two compact boards anything alike? What are the benefits of the compact and is there any downfalls?
All is answered below. Covering everything from its pump to its performance. Read on about what is shaping up to be the most exciting product to grace our doorstep in 2019. Another interesting point to know is that NIXY choose to only sell online so they can offer wholesale prices to customers. What you get, you could pay up to double in the shops for.
Specs
| | |
| --- | --- |
| Length | 9'6″ |
| Width | 32" |
| Thickness | 6" |
| Weight Capacity | 250 lbs |
| Weight | 17 lbs |
Performance
My first thought on the NIXY Huntington was one of curiosity. I noticed the twin fin setup and was very intrigued to see how it would perform. In my head, a twin fin setup would turn the board into something like that of a caffeinated squirrel. All over the place and unable to reach its destination without first going in a million other directions.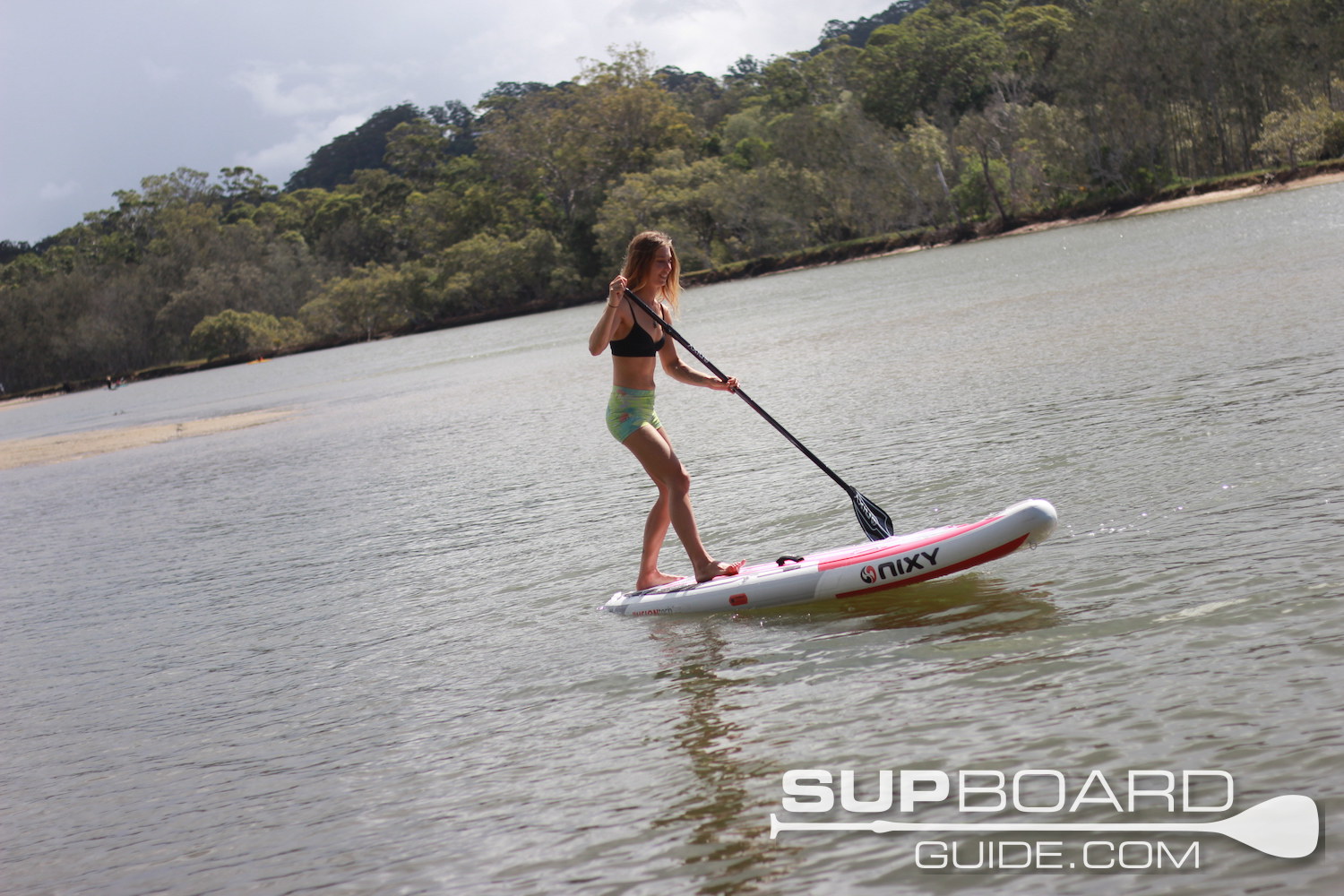 Then I got out on the water and my squirrel turned into an elegant swan. Shapeshifter! Though the tracking isn't on par with the other NIXY boards, it was much better than I expected. One thing that is sure is that it's a stable board. Perfect for the beginner or those into SUP fitness. Its deck pad covers a large part of the boards surface too which is ideal for SUP fitness.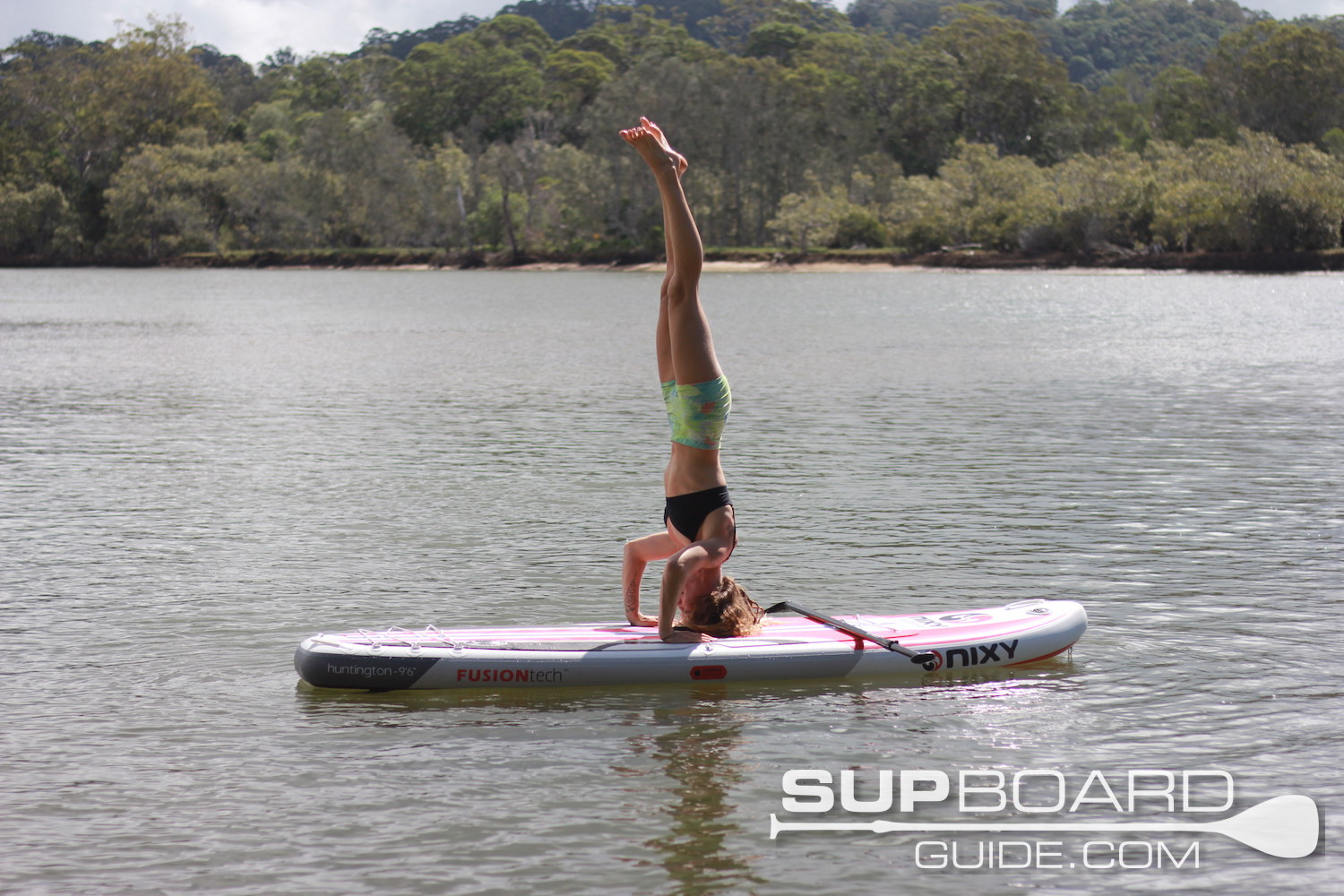 It took a little while to get used to doing a backfoot turn on the Huntington, the fin placement meant I just need to adjust my stance slightly. Though once I had the hang of it, it turned on point! While then after, paddling out, I found it to take a little while to gain it's rhythm and so lacking in speed. Though I wouldn't expect this board to be a speedy board at all, it's shaped more as an All-Around. Once you get a bit of flow going on the Huntington, it glides amazingly, which I put down to its featherweight of 17 lbs.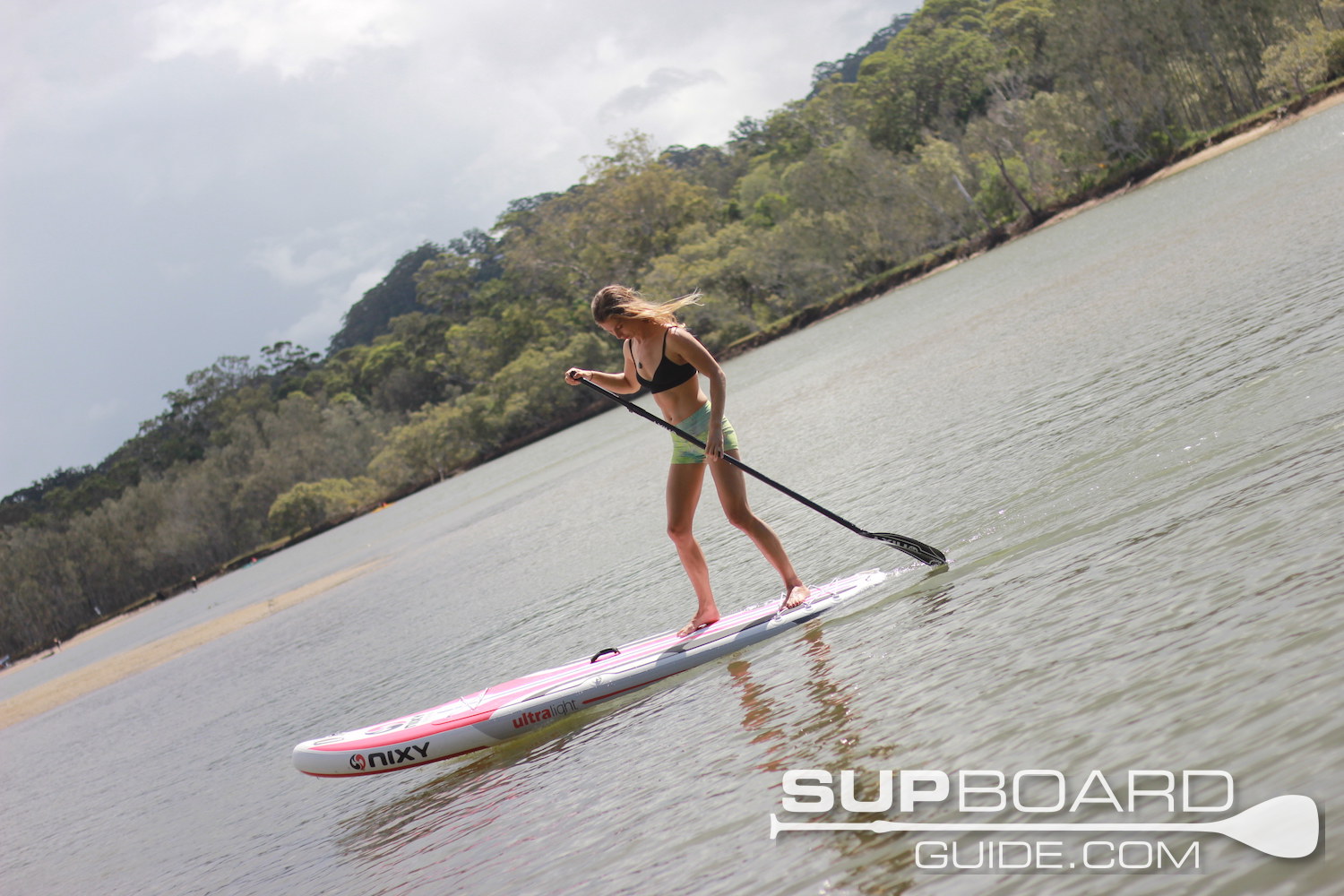 Given it's an All-Around it's intended use is to be a jack of all trades and not a master of one. While the performance isn't quite the same as the NIXY Newport (also All-Around) you can't overlook the practicality of it being compact. For the first compact board in this price range, NIXY has absolutely nailed it and I'm looking forward to the years to come as they iron out the creases.
Materials
The NIXY Huntington is the first compact NIXY has made. To be able to fold up, they've had to change some things too. The PVC that is used is a lighter special woven dual layer high-density PVC. This new material is softer and more flexible, making it easier to fold up. To wrap the layers they've used FUSIONtech (their own fusion technology) which means their layers of PVC are fused together by a machine leaving no room for error.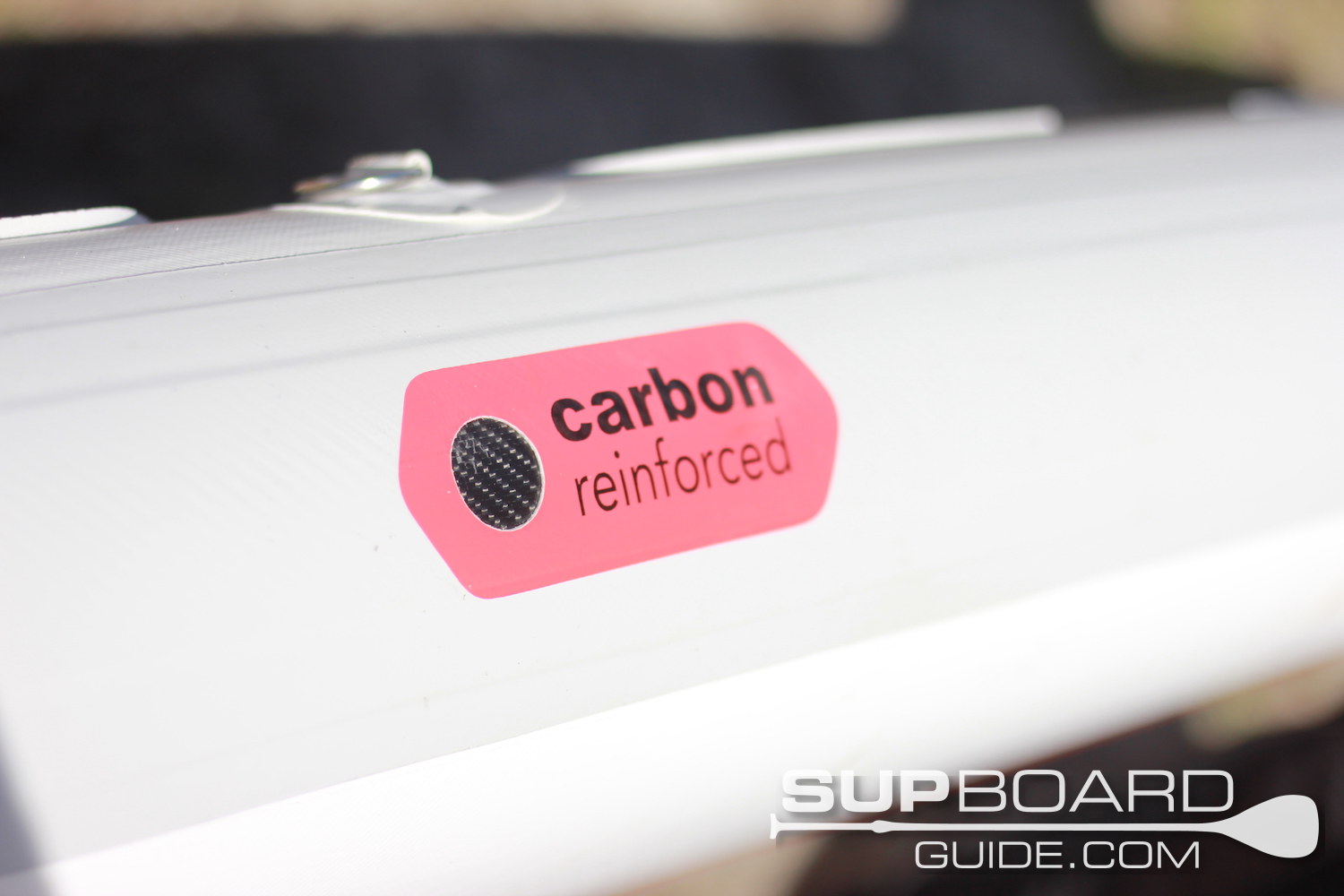 Additionally, it creates a stronger bond so fewer layers are needed which results in a much lighter board! But that's not the end…they chose to also reinforce the rails with carbon fiber (super light as well) which helps increase rigidness but also protect the sides. Finally, The deck pad is a soft foam that's imprinted with the NIXY logo, which also acts as a bit of grip. Combine all of this and you get a lightweight, super strong, stiff and durable iSUP that can also fold up! And also one of the most practical iSUPs money can buy.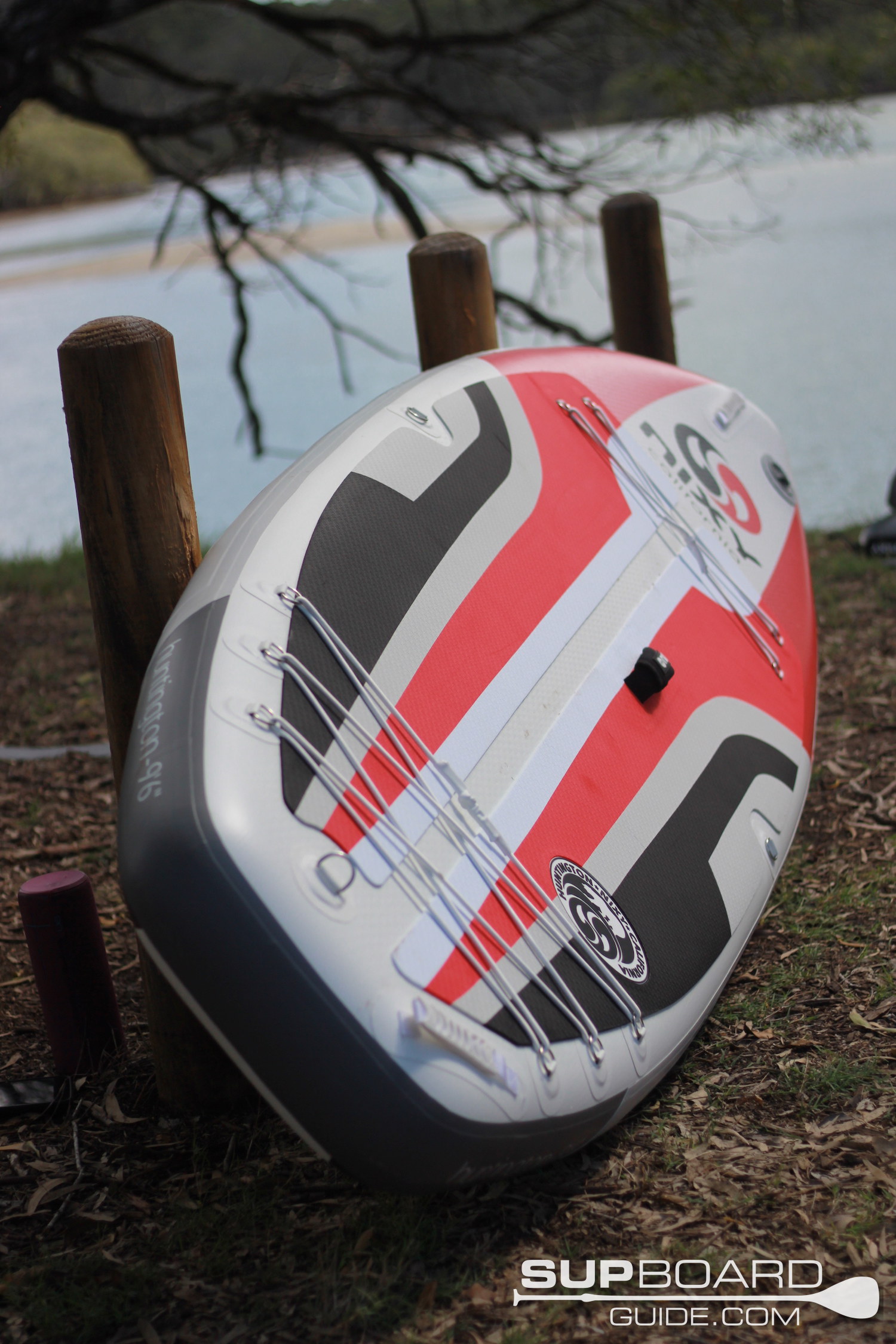 Board Design
Get yourself a cuppa, this is going to take a bit, so much to cover!
Aside from the board being able to origami into a bag half the size of any other, there are many other features that make the design of the Huntington stand out. First of all, there are 3 colors available; aqua, blue and red! But what stands out to me more is the placement of everything. Obviously in order to make the board be foldable as opposed to rollable, things needed to be shifted.
The inflation valve is found on the nose where more commonly it's found on the tail. The handles also are placed in slightly different spots, which didn't really seem to make too much of a difference. The center handle cover comes off which makes the board a bit more comfortable for lying on / sitting in the optional kayak seat. The center handle is positioned slightly off center so if you are having trouble carrying your board remember you can use the carry strap!
The deck pad has a split down the middle which again I'm assuming is so you can fold the board in half easier. One thing I really like is how they continue the color pattern from tip to toe, printed perfectly onto the deck pad and the board itself. Also, the NIXY label is a really nice touch, gives the board a premium touch.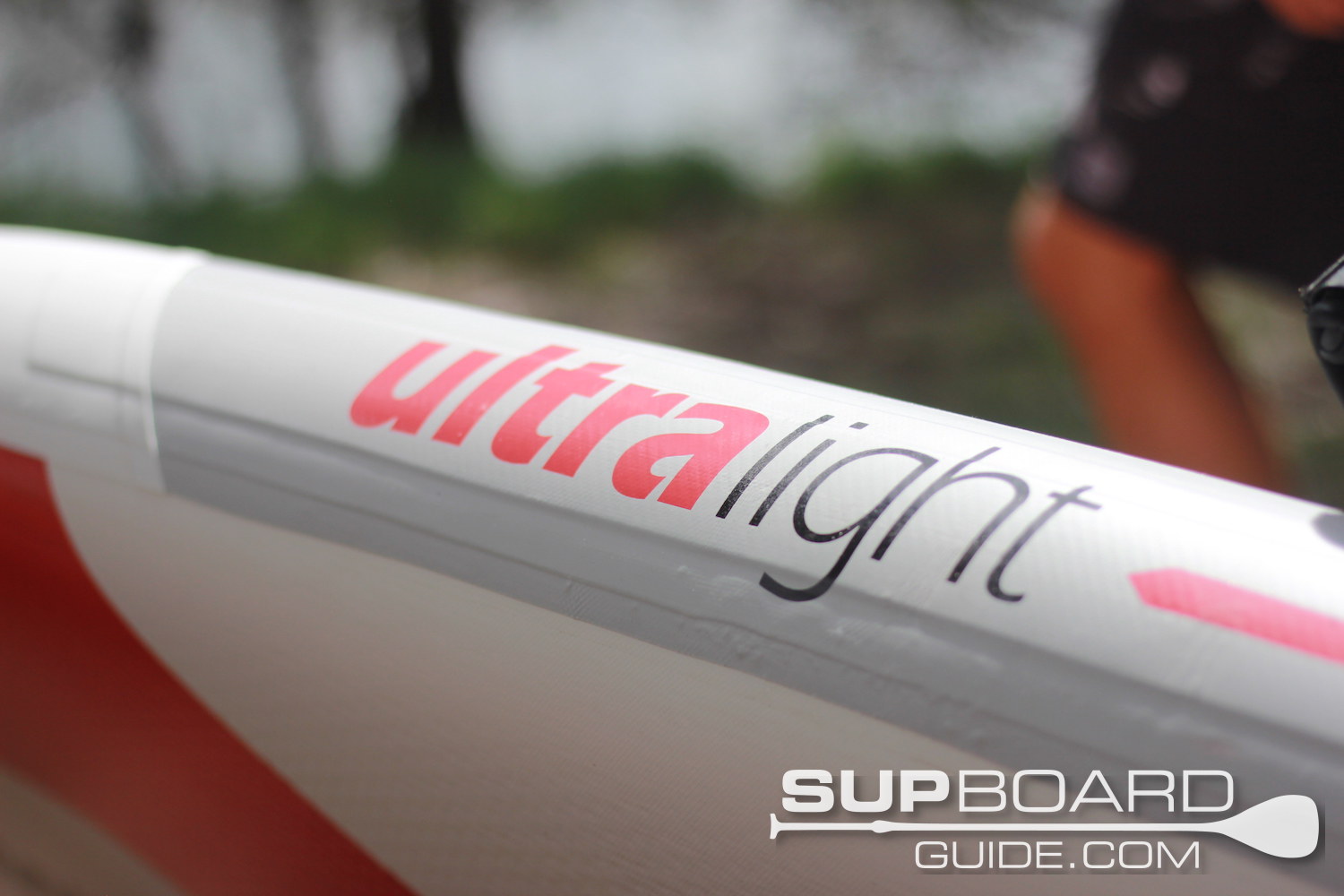 Storage is quite ample for an All-Around with a large space behind where you paddle and a smaller space up front. I would suggest more space on a touring board but this is more than enough for what the Huntington is. Lastly, the D-rings! On the tail is one for your leash, under the nose for towing and the 2 in the middle for a kayak seat.
Features
Inflate/Deflate
Inflating just remember to go to the nose! The inflation valve was put here to make deflating and rolling starting at the fins possible. With the double chamber pump, you can get up and going in about 8-10 mins. While using NIXY's own electric compressor takes about the same time it's obviously a fraction of the effort. Recommended inflation on the Huntington is 15-20 PSI.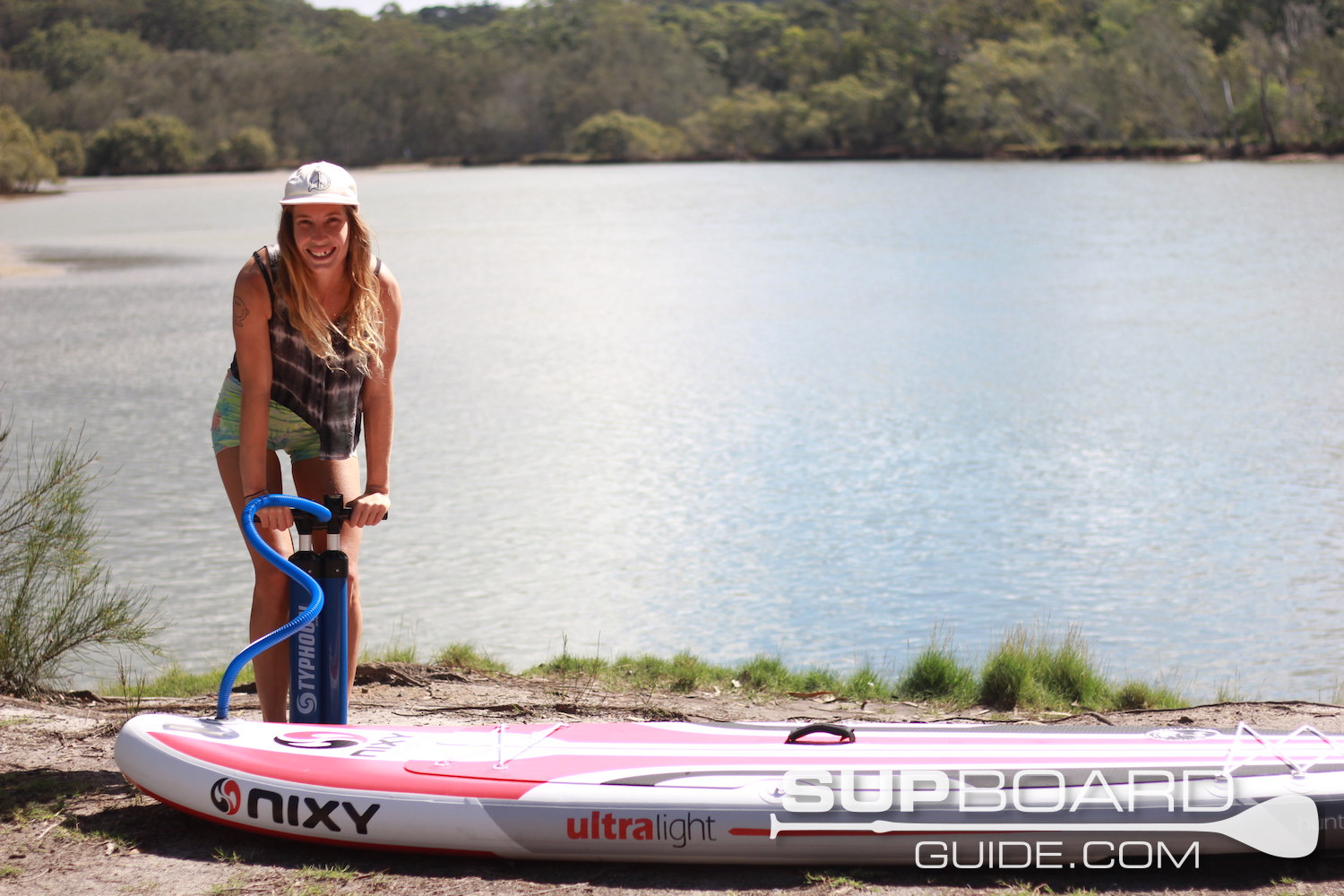 The packing up is a little different. You still release the air the same away but rolling up the board requires an extra step. After you've pushed the pin in and twisted it to lock open the valve, push as much air out as possible. Then fold your board in half lengthways, then fold it up small section by section. Look at the bag, use it as a rough estimate for how small the sections should be.
Fin Setup
Let's talk about the interesting twin fin setup! Twin fins tend to be known for being 'loose'. That means it allows the board to move easily, great for surfing but not ideal for tracking. These fins are removable and inserted by a screw pin which is secured to the fins themselves. It's a little tricky to line the screw and hole up in the fin box but it makes for a very secure fit. I find this kind of screw much easier to contend with than the screw and plates, as I lose the latter frequently. They also outdo fins that require a key!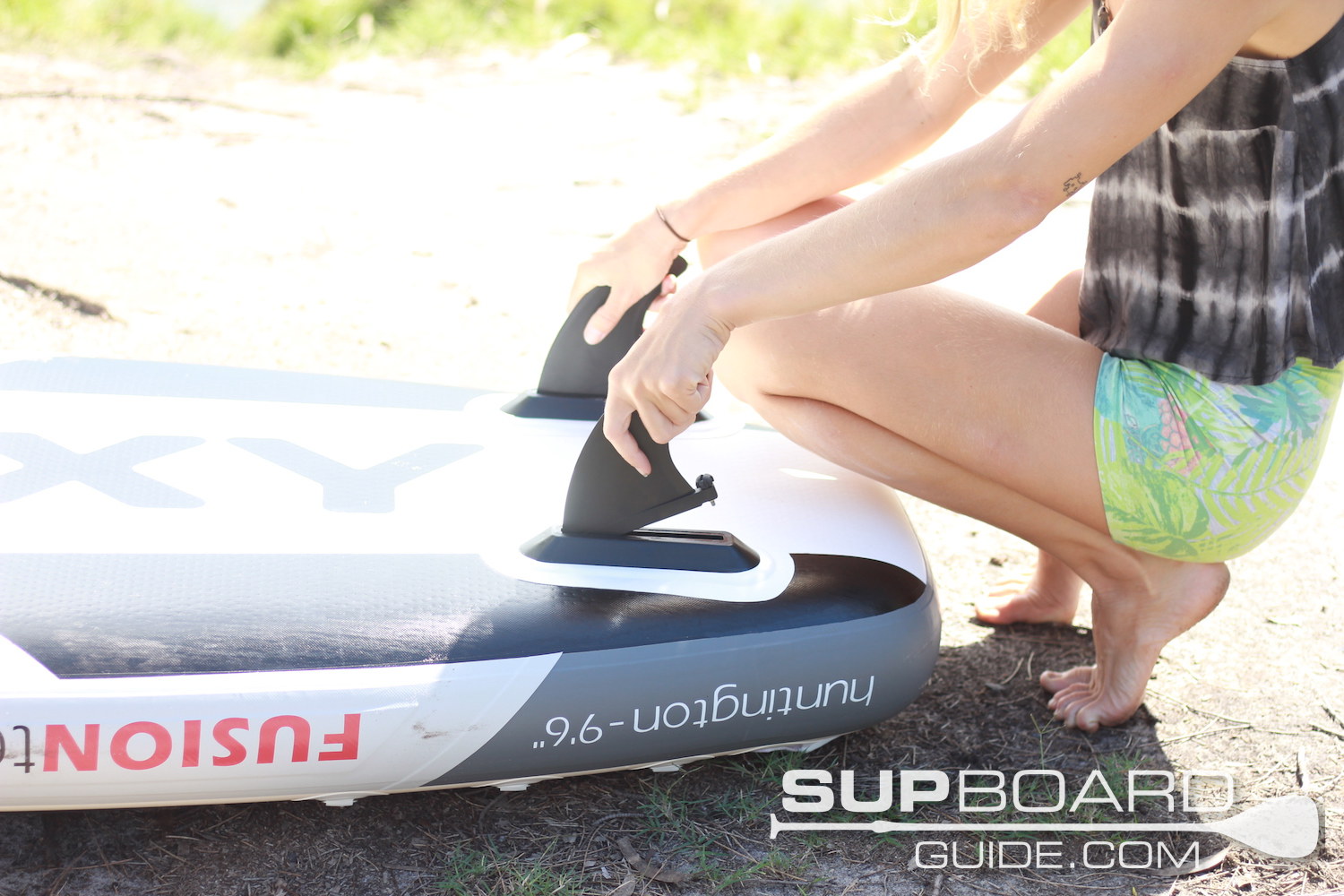 Accessories
Paddle
The NIXY paddle is as interesting as the board itself. It breaks down into 4 pieces so can be easily stored in the bag along with the board and pump. Another bonus of the 4 pieces is that you can make the paddle with 3 pieces so that kids or those wanting to kneel, have a shorter paddle.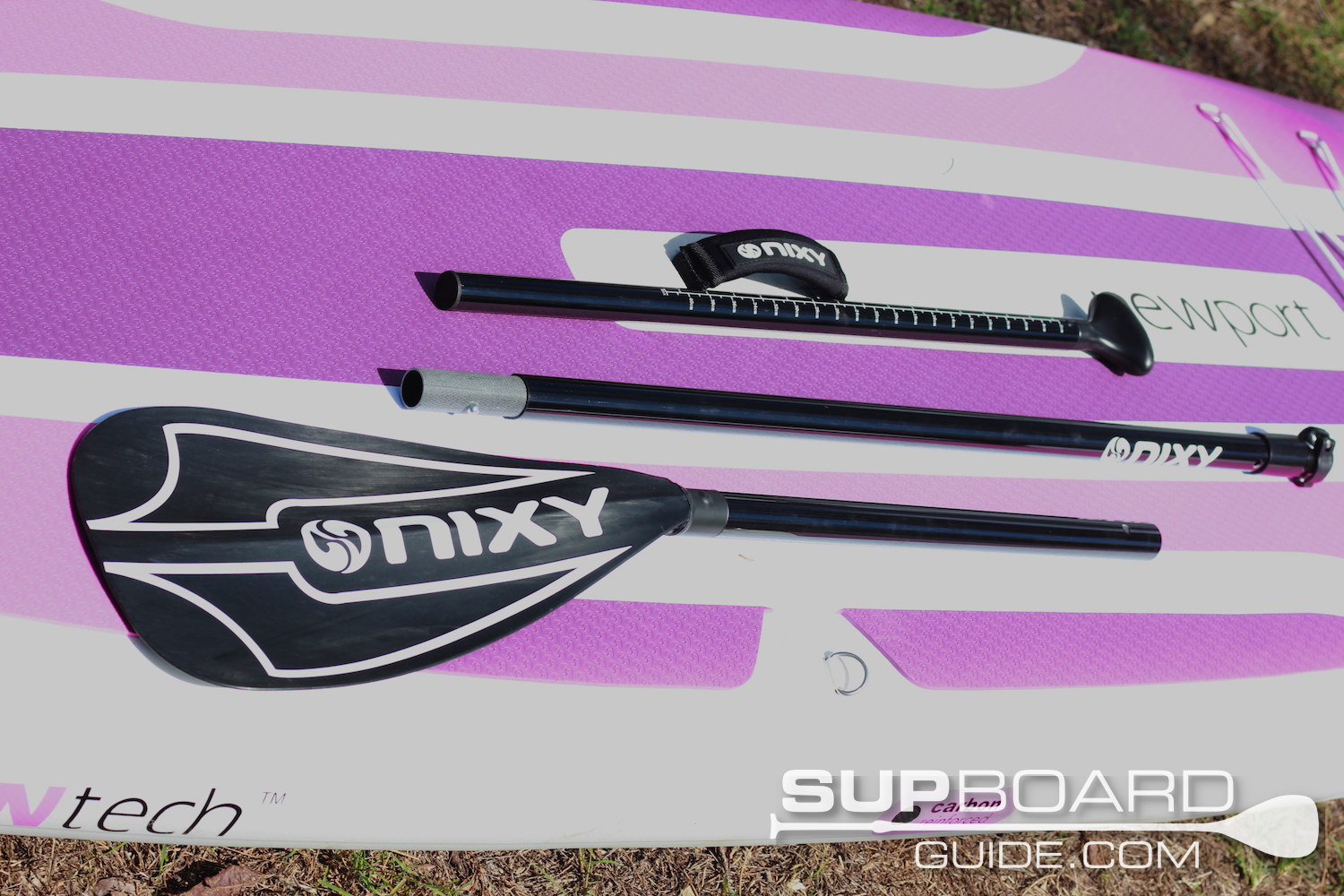 The teardrop-shaped blade is quite thin which is where the ridges come in. They offer support where otherwise more materials may be used. I like the look of it too, it kind of resembles a bat wing! There is also quite a defined offset scoop which makes this paddle more ideal for all-around use. The larger the blade, the easier it is for a bigger rider to use and the teardrop shape is ideal for first-timers. There's a well thought out balance between all the paddle features to be able to accommodate a large range of riders but not completely sacrificing performance to do so.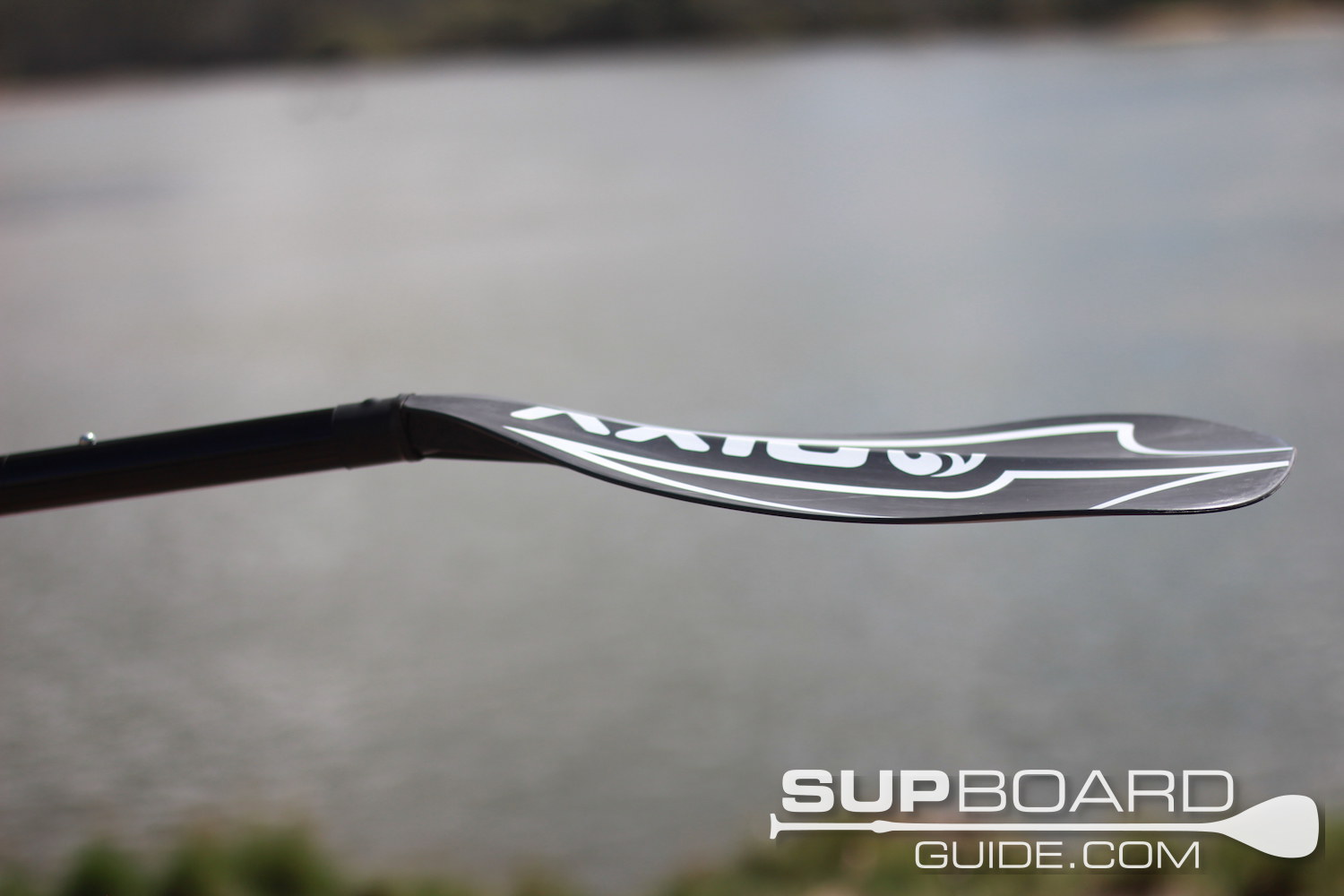 Backpack
The well made and strong backpack is probably about half the size of the other NIXY bags. It's a little puffy and not as sleek as the Red Paddle Co Compact bag but it's got some cool features!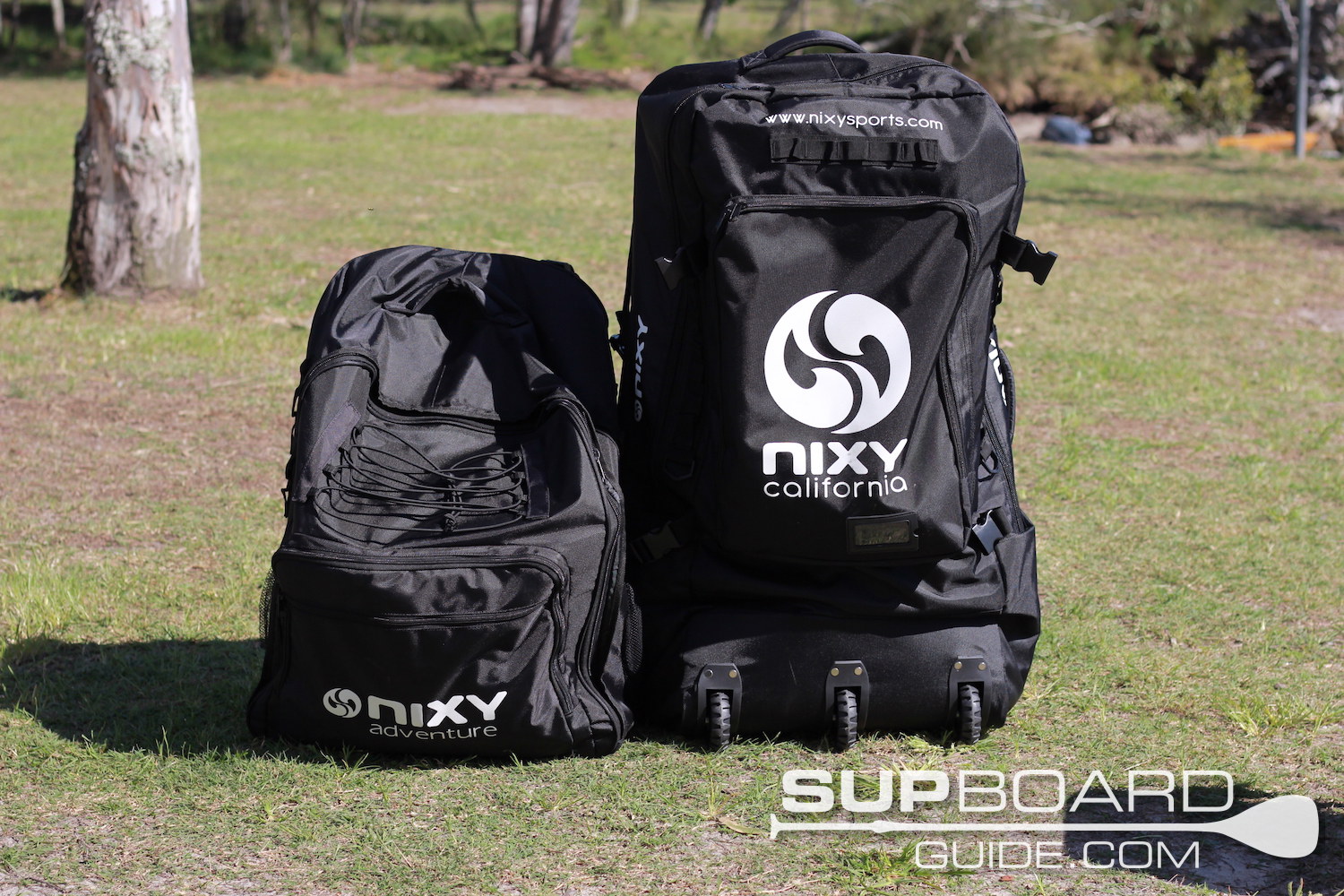 First of all, it's fully adjustable straps allow you to carry your Huntington comfortably and safely. The straps are well padded and there is also a waist and sternum strap. There are extra pockets up front for accessories or other belongings as well as the two side mesh pockets. Above the mesh pockets is some nylon webbing which can be used to attach additional items or you can choose to utilize the bungee cord on the front. Definitely no shortage of options!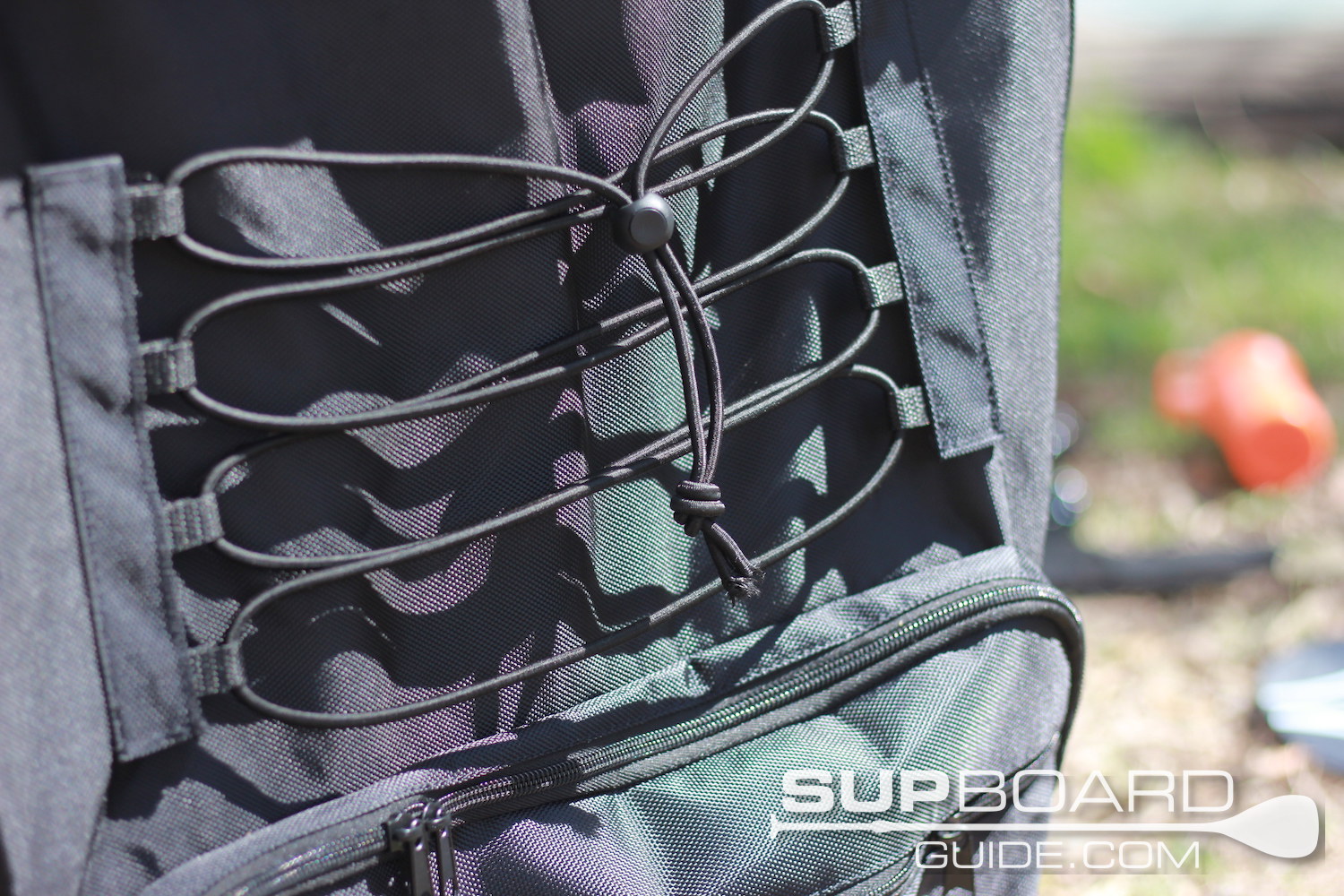 Pump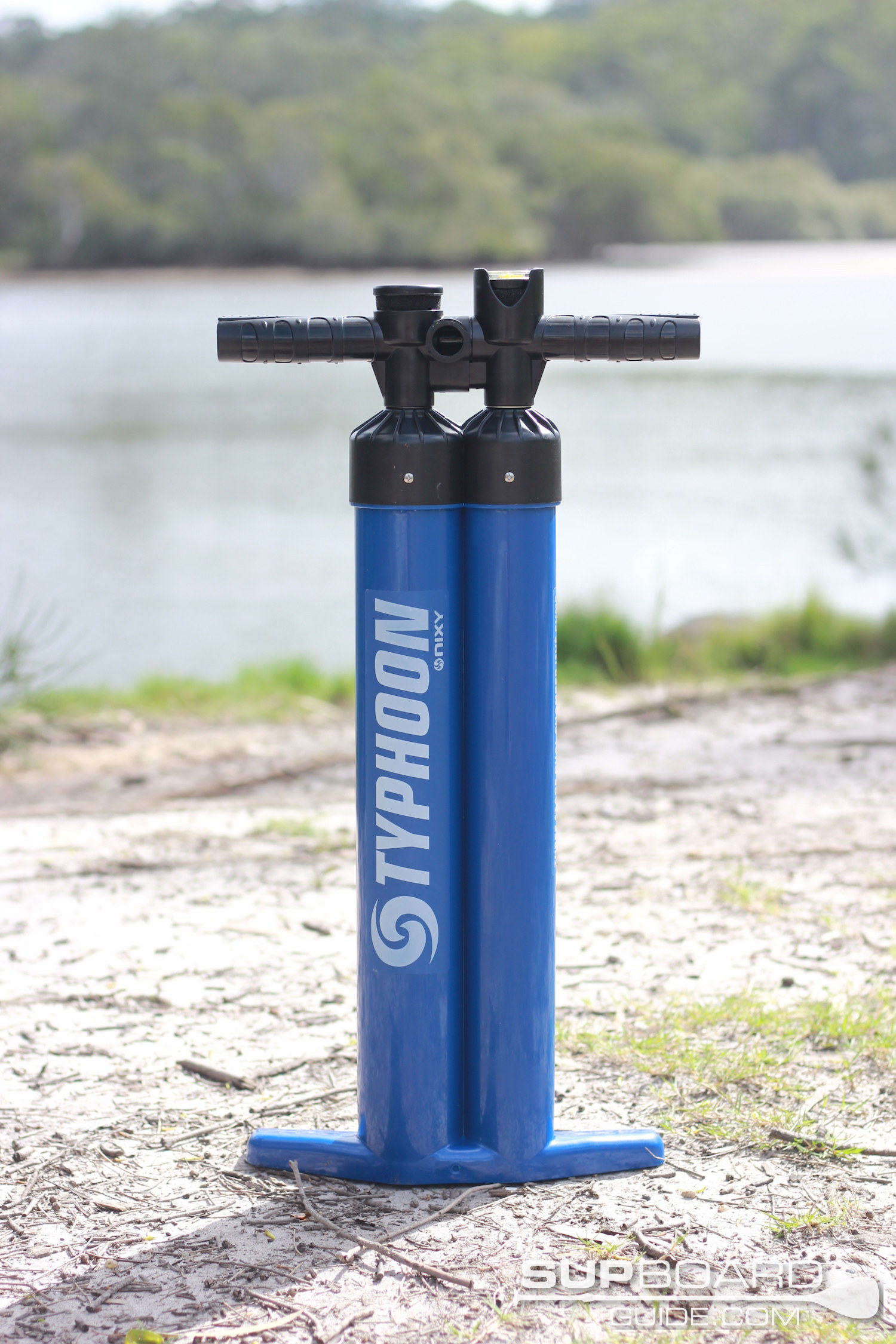 A new addition to the NIXY collection is their Typhoon pump. It's a triple action, double chamber pump that gets the job done WAY quicker and easier than before. It's great to see the number of companies using these kinds of pumps on the rise. First, there was RPC Titan pump, then iRocker Full Throttle and now the Typhoon!
For the cost of the whole NIXY package, a pump this good is a bloody good bonus! It'll get you inflated in under 10 mins, use the pressure reader on top to keep up to what PSI you are at. Then remember to switch actions starting at "1", as it becomes harder to pump. The arrows display how each action inflates.
Leash
Keeping things safe, NIXY provides one of their comfortable branded leg ropes. It attaches to the D-ring at the tail of the board and then onto your ankle or calf. There's a little stash spot in the cuff for keys too 😉
Carry Strap
Also with every NIXY purchase is a board carry strap. It goes over one shoulder and across the back and chest. At first, I tried as if it was just on one shoulder and didn't work, this other system is actually A LOT more comfortable than one shoulder. Or you know, your head is also good…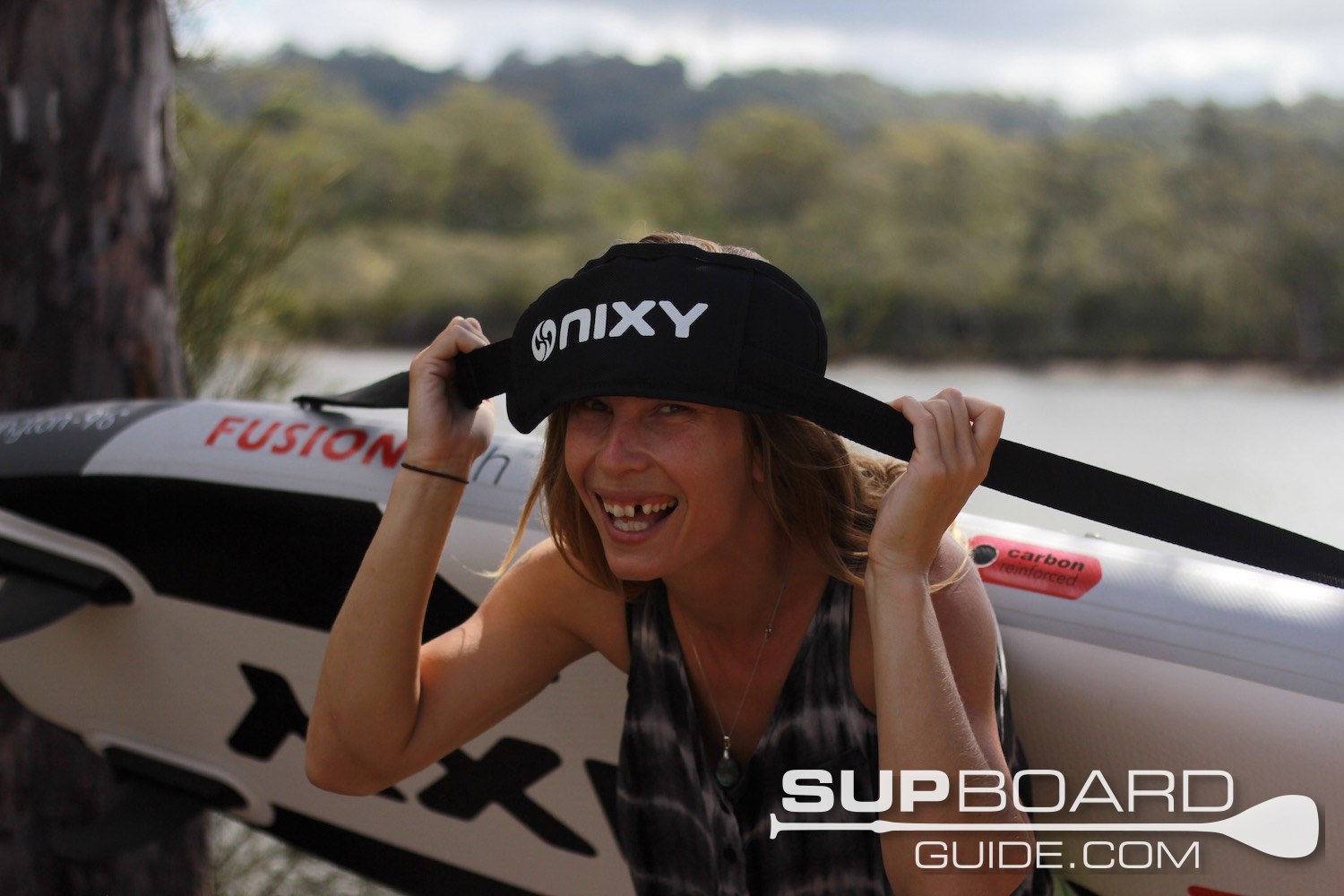 Repair Kit
Better to be safe than sorry yes? DIY your way back onto the water in the case of a major ding. I am yet to have ever dinged an inflatable SUP to the point it needed repair and that goes for even cheaply made boards. Inside is patches and a valve wrench tool.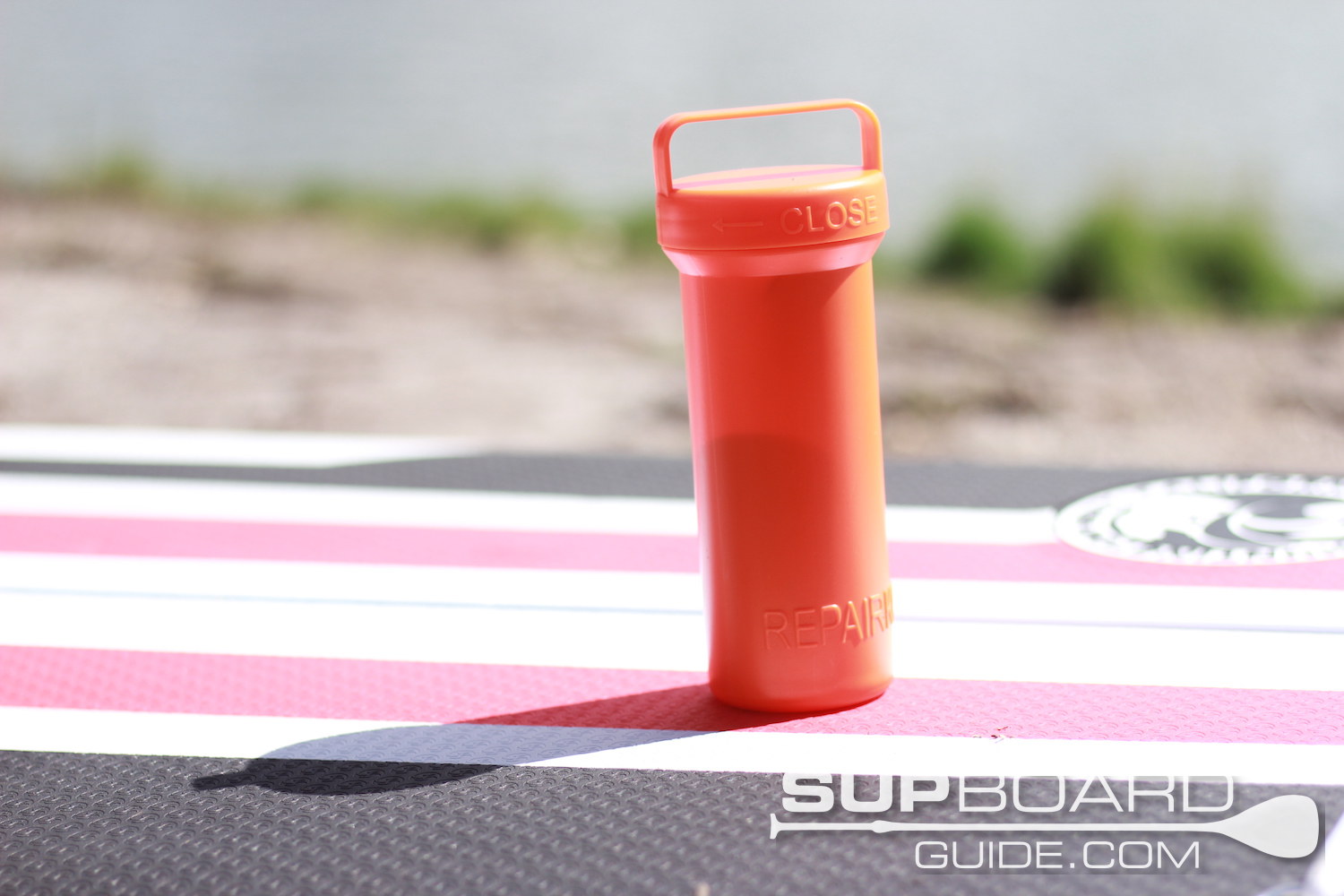 EXTRAS
NIXY Electric Pump
Easily the best investment a keen SUP rider can buy. It's not really any faster than inflating by hand now they have the dual chamber pump but it's a lot less effort! I hook my compressor up and spend time doing more important things like enjoying my coffee.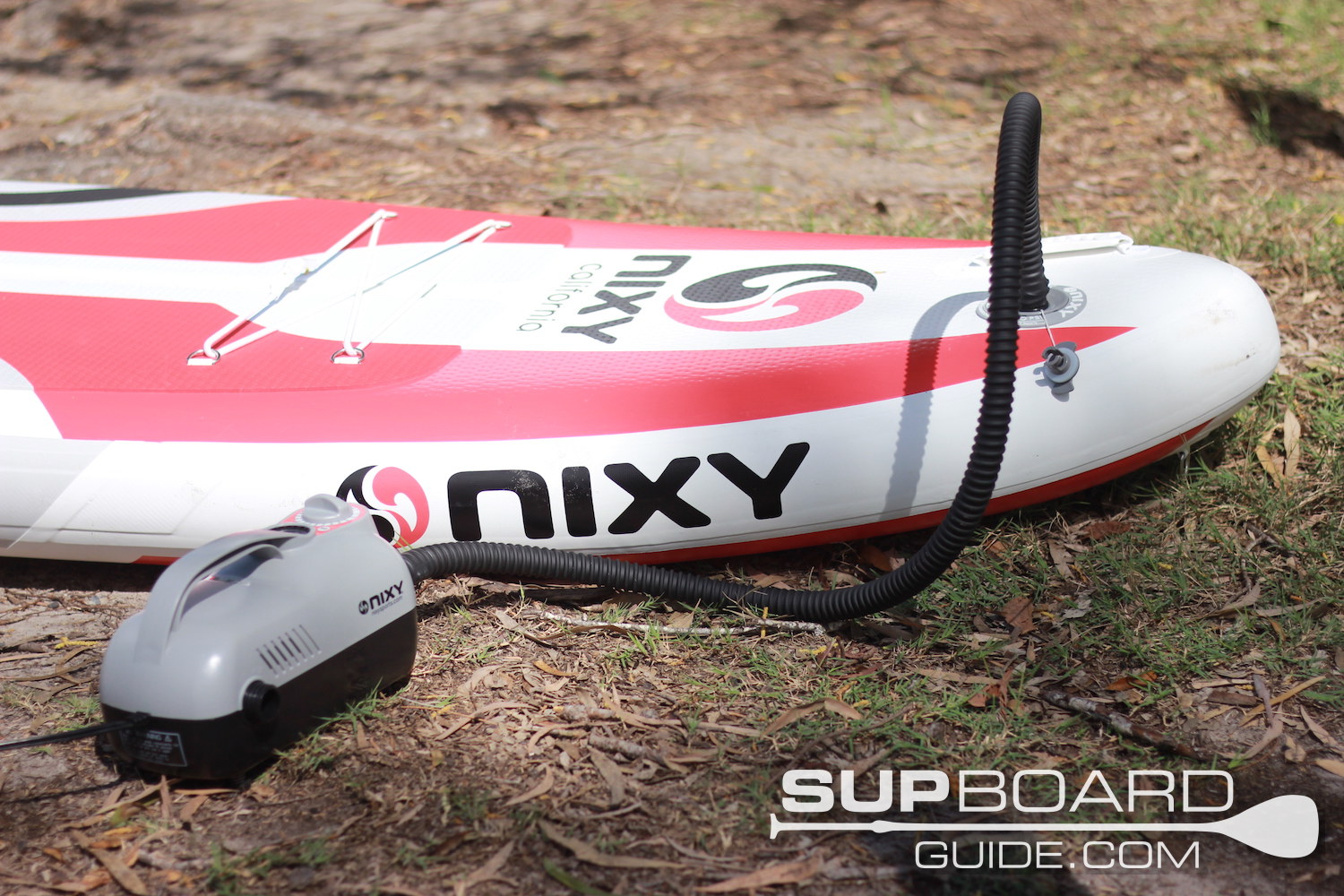 NIXY Kayak Seat and Blade
If you want to get versatile then a kayak bundle is your answer. Sit up, stand down. Stand up or sit down. Gives those knees a rest or just enjoy a different perspective. Also a great addition for when it's very windy and you want to stay low!
Conclusion
If you though inflatable SUPs were convenient the first time you laid eyes on them, you will only be more impressed with the ultra transportable NIXY now too. Seeing as designs only get better with time (most of the time) I'm super excited to see the future of compact SUP's. The 9'6″ NIXY Huntington is going to be the perfect board for those who are tight on space but big on adventure.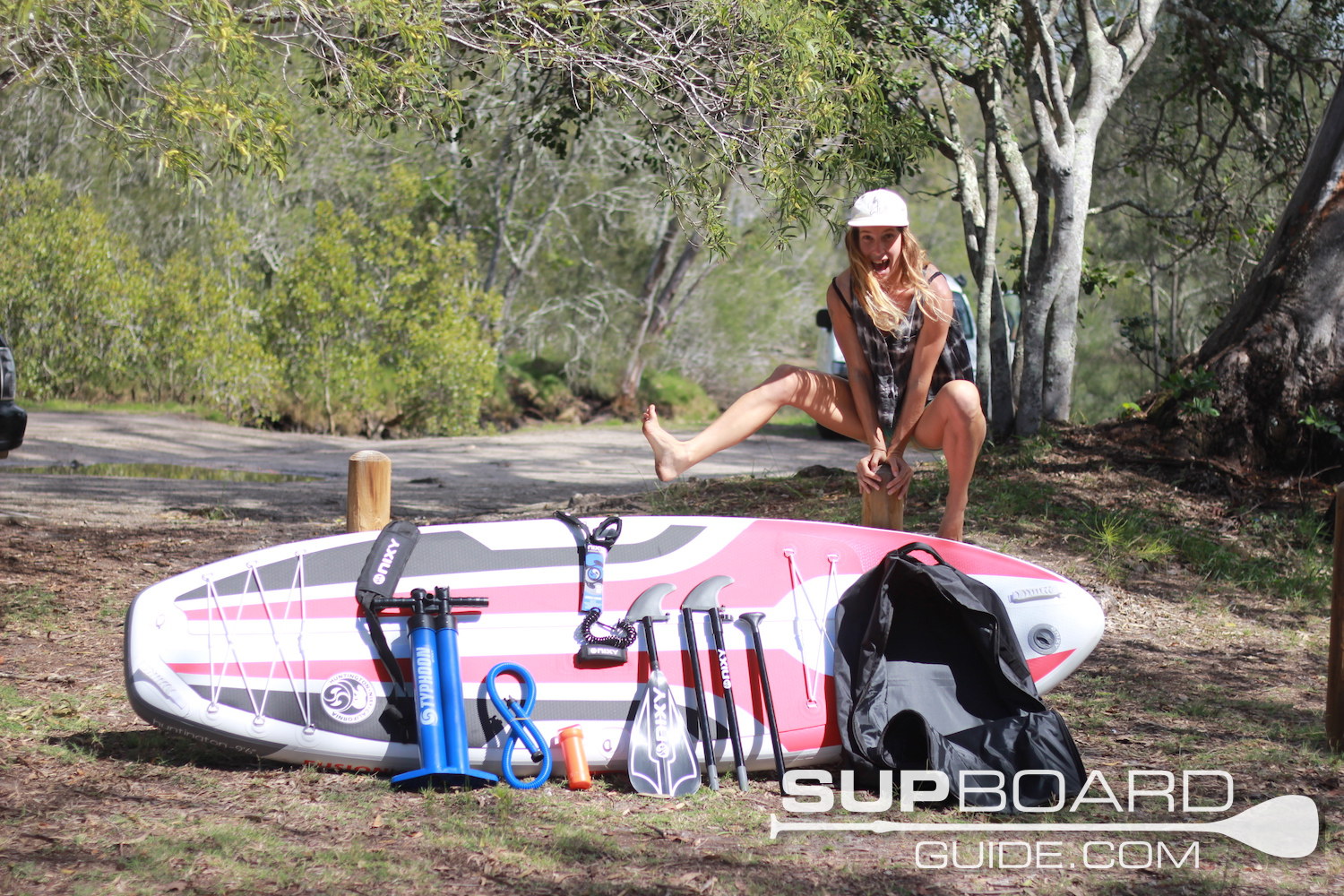 It's made to handle most conditions and stable enough for the absolute beginner but can perform well enough for the intermediate to have fun.
NIXY Sports has a 2-year warranty on all boards, 90-day warranty on accessories and risk-free 30-day money back guarantee. They are a passionate family founded business with the customer being the priority. Their prices are wholesale as they only sell online, wanting the customer to have access to the very best service possible!
The following two tabs change content below.
Evelyn is a paddle boarder from Long Island. She's competing in SUP races ranging from 6 to 24 miles. She's a certified SUP instructor and offers SUP clinics in Long Island. She also owns Standupjournal.com and serves as the Regional Director in the SUP division of the International Surfing Association. She's also a Yoga instructor and sponsored by brands like Starboard and Kialoa.
Latest posts by Evelyn O'Doherty (see all)