🎅 A merry merry Christmas to all of you! 🎅
Looking for some last minute gifts?
Something that'll spark joy in the heart of the receiver?
The best part about all these gifts below is that they are the type that keep on giving. Smiles will last long after they have been unwrapped and screams of delight have been unleashed.
Have a browse and see what Santa has in store…
Boards

Christmas season is all about the family yeah? So why not get a gift for the whole family? A family board!!
The Blackfin X is an absurdly strong and rigid board. It's stable but still maneuverable. Sleek and stylish in design and has some seriously cool features and accessories.
As pre-mentioned, this beast of a SUP is family orientated. You'll find handles across the front bungee area for kids to hang onto and an extra bungee area at the back. The huge size of the board at 34" wide, 11" long and quad layer PVC for rigidness means even with a few kids on board you'll feel stable.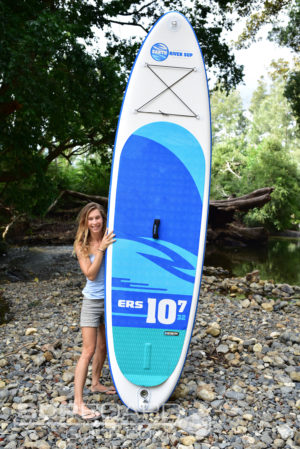 Packed full of awesome accessories, making it also great value and backed by a 2-year warranty, it's a confident buy!
🎁 iRocker also had as Xmas sale for the XL where you receive $100 off, a carry strap and a cooler bag with every Blackfin XL purchase!!
If you are looking for a board that is going to deliver in all aspects, from versatile performance to value for money, the ERS Skylake is something to write down on the wish list.
A little more exy than the other boards but so definitely worth it. The price gap is not that significant considering the huge difference in performance and features.
The ERS Skylake has versatile fin options so you can swap out to get the most out your board depending on the conditions you are paddling in that day. It's also built with fusion technology so it's nimble, lightweight but durable and strong.
🎁 Currently, when you purchase from Pumped Up SUP you get a free ERS paddle too
One of the most popular SUPs getting sold this year! So of course, it's an amazing Christmas idea.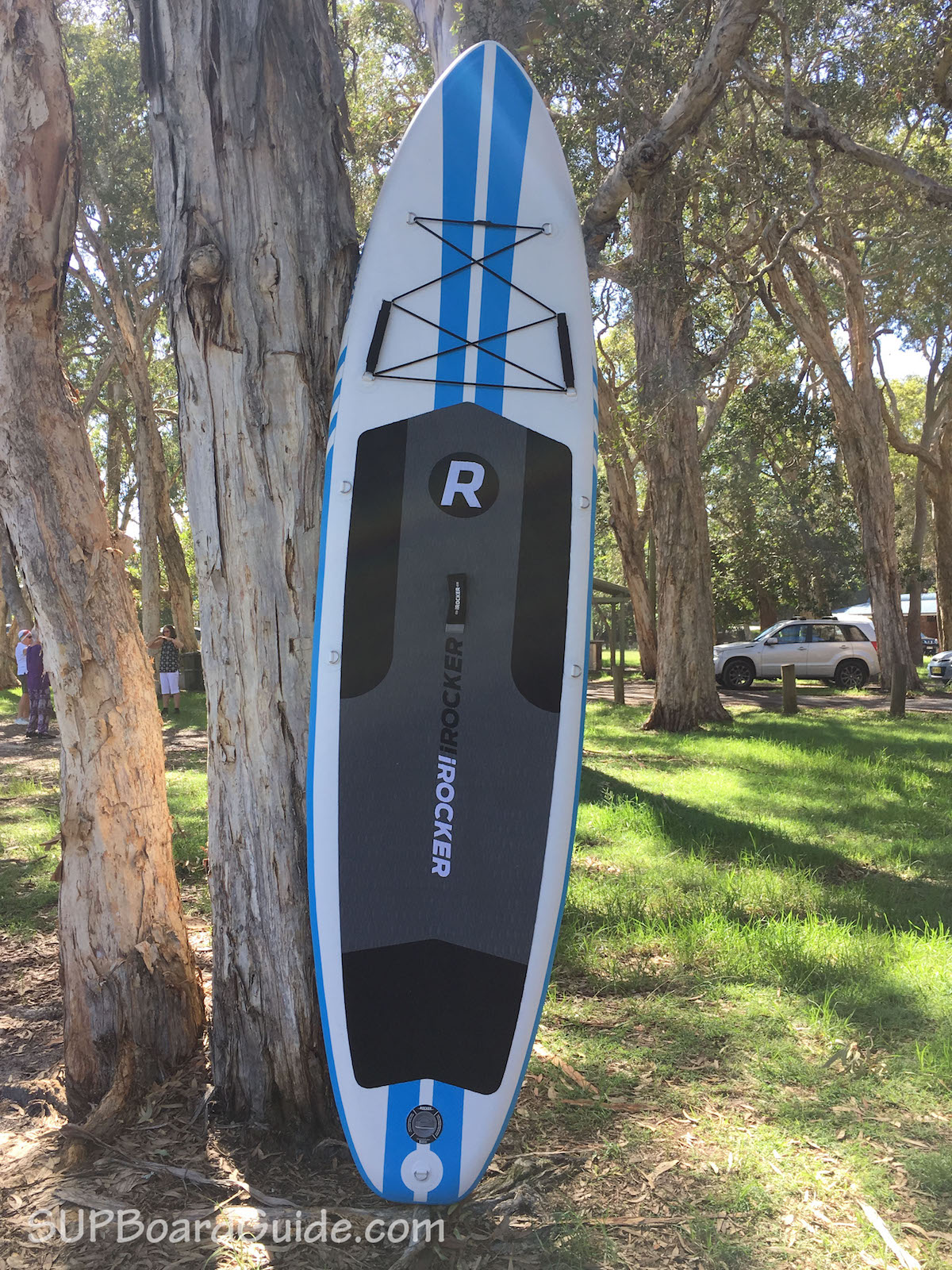 Join the iRocker family with their awesome All-Around range. Choose between the 10' or 11' and 4 different colors. All this choice makes it easy to choose something that can be little more tailored to the receiver.
Packed full of value, the accessories, materials used and their 2-year warranty, there isn't much about this board that doesn't scream PICK ME!
🎁 You can even buy 2 and receive $80 off! One for mum and dad!
Paddles
Perhaps you're already sorted with a board and looking for a paddle upgrade?
Here are two of our favorites from Amazon!
ALPENFLOW Ultralight Carbon Fiber SUP Paddle
A lightweight and durable paddle is what every paddler wants.

Finding that and then it also looking good? Well, now we're just spoilt.
Not only do we love the wooden look on the blade, but it's also the full carbon shaft AND blade that grabs our attention. Resulting in only weighing a modest 1.65 lbs!
Performance paddlers will love the double concave and dihedral blade, noticing how it enhances your paddle power and stability.
Breaking down into 3 pieces for convenience and even a little bag to keep it in. You can adjust your paddle from 71" to 91" and it's guaranteed to float!
CRAZY ABALONE 100% Double-Sided Pattern Carbon Fiber SUP Paddle

Okay so it may be obvious we chose these paddles because not only are they great quality, they look good too!
Hey, I just met you, this is crazy but here's an epic paddle, so buy me maybe?
The biggest plus here is the ability to use this paddle as an outriggers paddle to. Breaking down into 3 pieces for convenience, just simply put aside the middle piece and voila!
Your super decorated (and what a cool design I may add) paddle is made from carbon fiber, that's the shaft AND the blade. The blade features a dihedral shape helping with stability, paddle power and reducing flutter.
Using quality materials as well as PVC foam (so it floats) helps keep the weight down, giving you a lightweight but sturdy paddle weighing in at only 1.6 lbs.
Accessories
Take the ease out of your SUP adventures by investing in a compressor. This is the kind of gift you can give someone but you also get to reap the benefits! Yeah!
Like that time I bought my mum a foot bath and then continued to use it WAY more than she ever did.
iRocker Kayak Bundle
Perhaps you've already got an iRocker board? Or any board with 4 D-rings to attach a seat for that matter…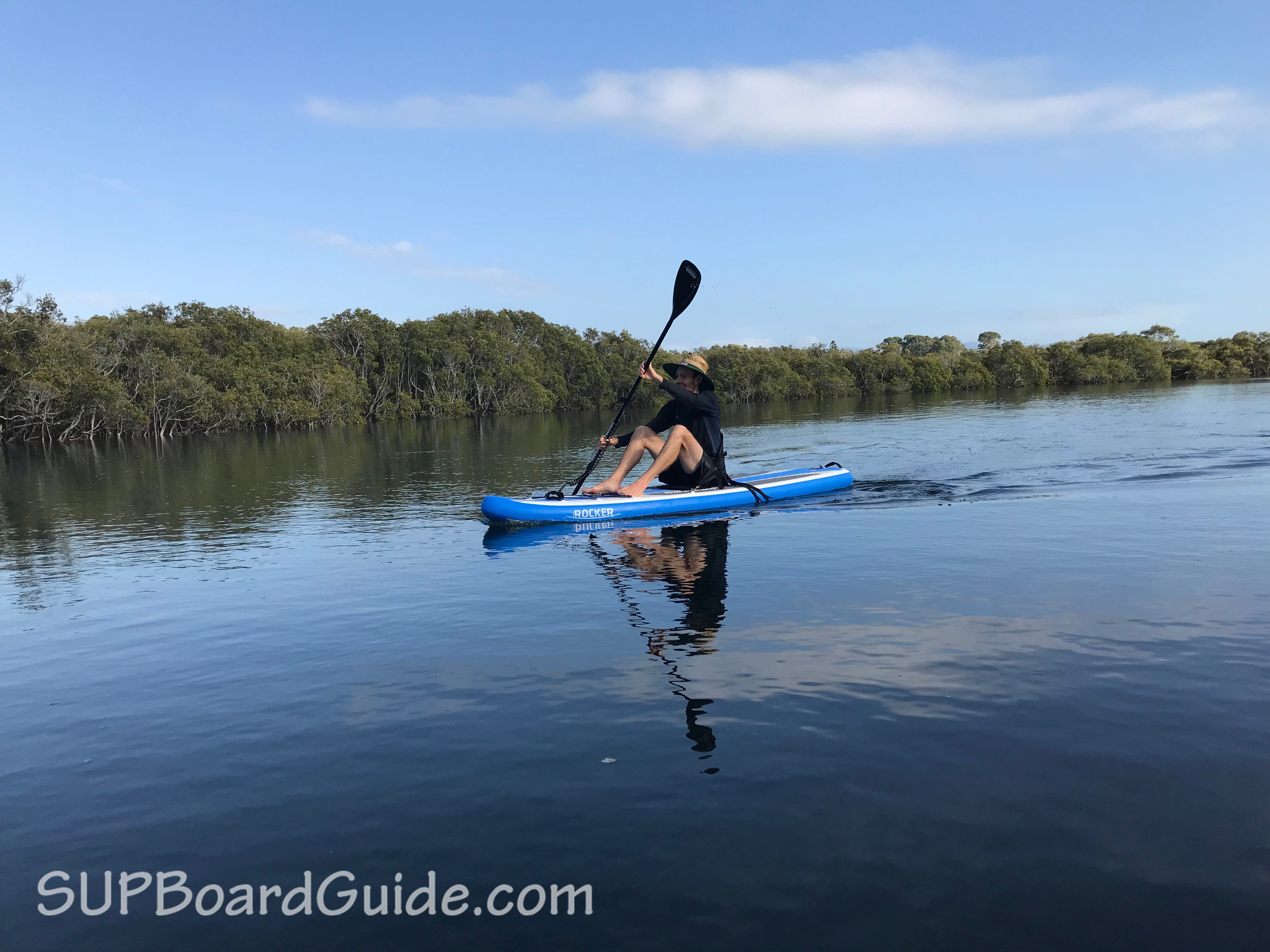 Then why not upgrade and turn your SUP into a sit-on-top kayak!!
ERS Dry Bags
You'll need to take gear to turn your casual hourly paddle into full-day adventures. It's nice if that gear can stay dry too. So why not some dry bags? I use mine aaalllll the time! Even for those casual ones, it just helps keep everything together. I take water, food, a camera, and a light jacket depending on the weather!
The following two tabs change content below.

Sacky
Heyo! I'm Sarah or as many call me, Sacky! I'm an Australian lover of the outdoors. From losing teeth to rock faces and surfing with dolphins - it's all my second home. I do the online thing to fund my obsessions and keep me seeing this wonderful world. Hope you've enjoyed my content 🙂