Last week was a busy one. Aside from Hurricane Harvey and Irma ravaging throughout the US east coast, several SUP events graced North America. The 4th Annual Butterfly Effect, Tahoe Cup #3 Tahoe Fall Classic, and Claytor Lake SUP Race 2017 were a huge success. Outside the American soil, several ISA sanctioned races also made a huge splash. Not to mention the recently concluded 2017 ISA World SUP and Paddleboard Championship held at Vorupør & Copenhagen, Denmark. Here are last week's best snapshots.
1. The world's best SUP athletes (johnerikbang/Instagram)

The 2017 ISA World SUP and Paddleboard Championship is home to the world's best paddle-boarders. Here's most of them in one picture.
2. Mo Freitas wins a close one against his teammate Connor Baxter (_mofreitas/Instagram)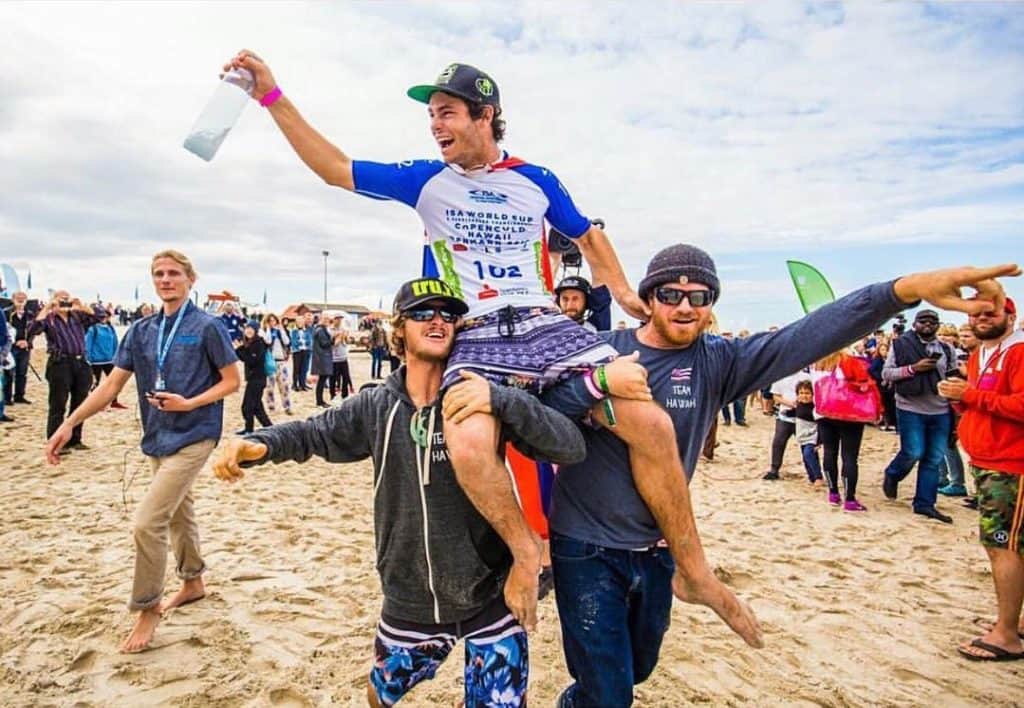 Mo Freitas dashes to an emotional finish to beat teammate Connor Baxter and hometown favorite, Casper Steinfath.
3. Everything seems normal at the North Coast (dkiim/Instagram)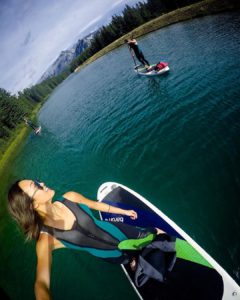 After a couple of storms hit North America, a group friends found solace on Canada's calm Two Jack Lake.
4. The Sun in my Palms (imagicstudioss/Instagram)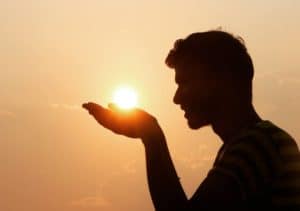 A perfectly timed photo. In fact, it's a perfect example of harmony between man and nature.
5. The land of the Midnight Sun (jcraigopro/Instagram)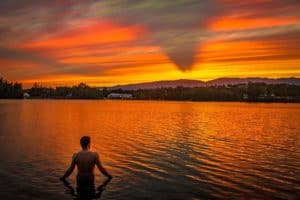 Wasilla, Alaska is known for sunsets like these. Just so you know, residents of Wasilla are treated to this breathtaking view every day.
6. Spectators from different parts of the world grace ISA World SUP and Paddleboard Championship (isasurfing/Instagram)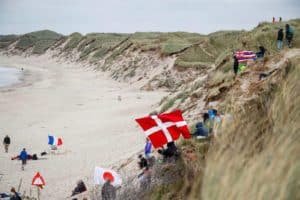 This picture comes to show how much SUP has grown worldwide.
7. The Calm Before the Storm (isasurfing/Instagram)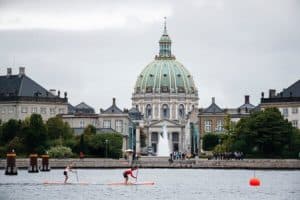 Several racers pace through some practice rounds in Copenhagen before the start of the competition.
8. Candice Appleby preps for the ISA World Championships (waterworkmedia/Instagram)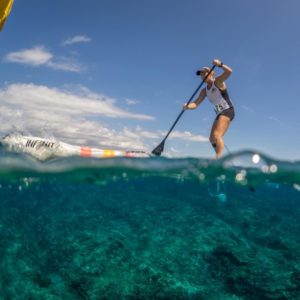 3 time ISA Gold Medalist Candice Appleby is prepping for another medal finish in this year's ISA Championships in Denmark.
9. Timmy Reyes Trimming against the Wall (moralesedwin/Instagram)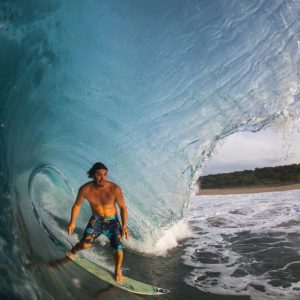 The perfect harmony between a man and the waves.
10. Surreal SUP Photograph (thebunnbunn /Instagram)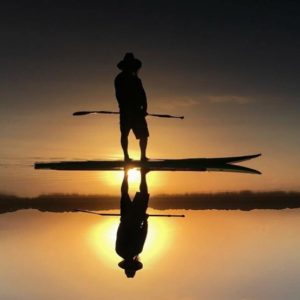 No words can describe this masterpiece. The perfect paddleboard silhouette.
The following two tabs change content below.
Justin Taylor, Head Paddler
At SupBoardGuide.com we are a team who love the water, the outdoors, and are more than grateful that our full-time job allows us to review stand up paddle boards. We paddle year round (it helps that we are just about 2 hours outside of Las Vegas), and we bring in a wide range of paddlers with the goal of providing our readers with the best, most in-depth, and accurate stand up paddle board reviews.
Latest posts by Justin Taylor, Head Paddler (see all)