What makes a great yoga SUP board?
Practicing yoga on a stand up paddleboard has become a popular activity. The best yoga SUP boards are typically those which provide a lot of stability. This may seem obvious, but not all boards are designed with stability as the focal point of performance.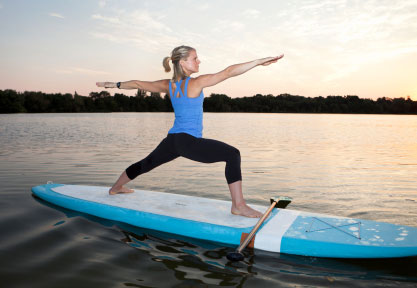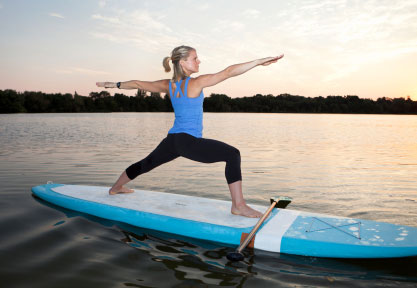 Wide and stable boards are normally found in the beginner to all-arounder categories. As such, you can typically find SUP boards that are suitable for yoga at reasonable prices.
However, if you're taking this endeavor a little more seriously, bringing your practice to an advanced level, or plan to use the SUP mainly for yoga purposes, there are definitely SUP boards designed specifically for yoga enthusiasts that may be worth a look.