Best Places to Paddleboard in the United States – Oregon 2021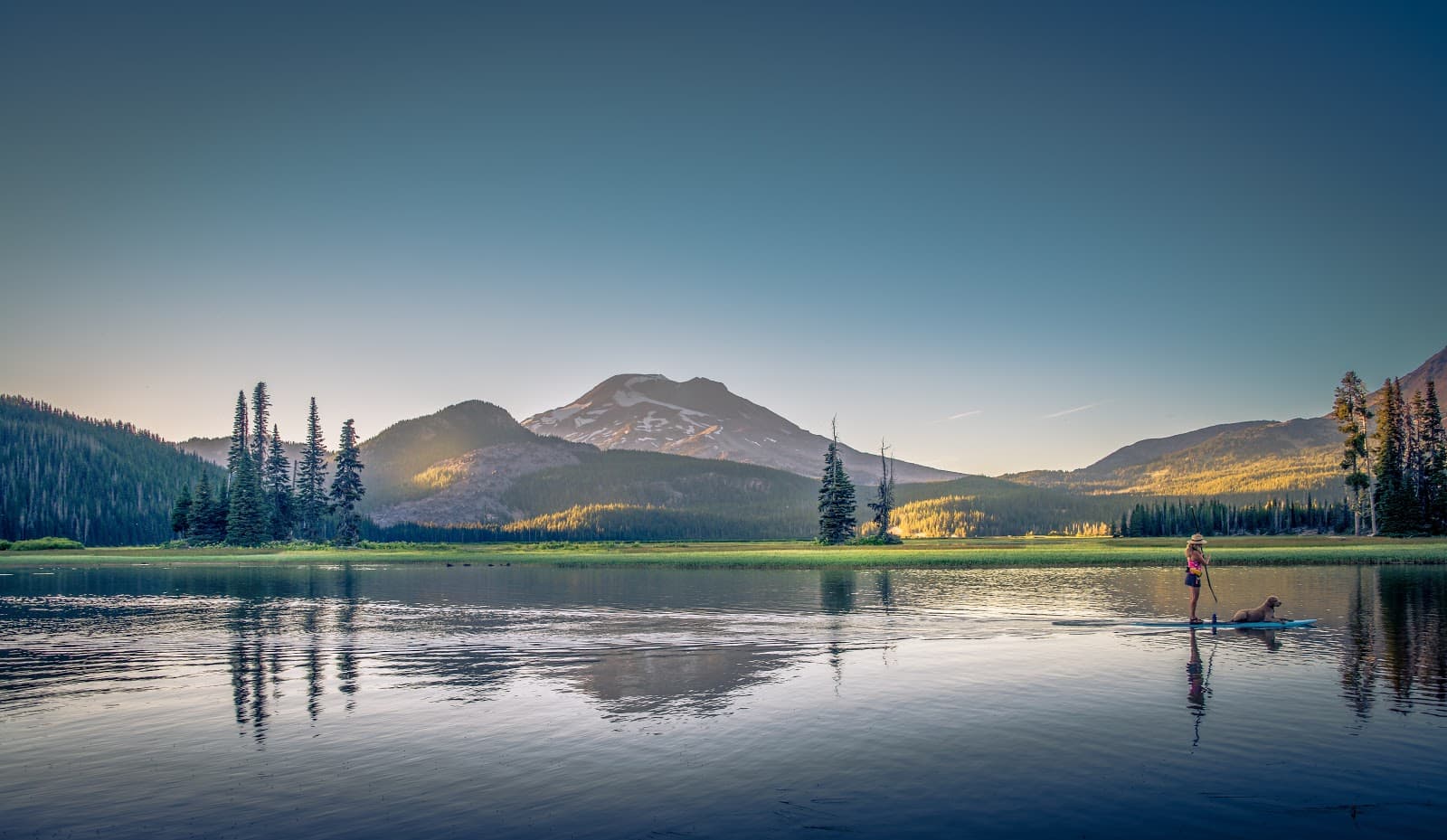 1: Columbia River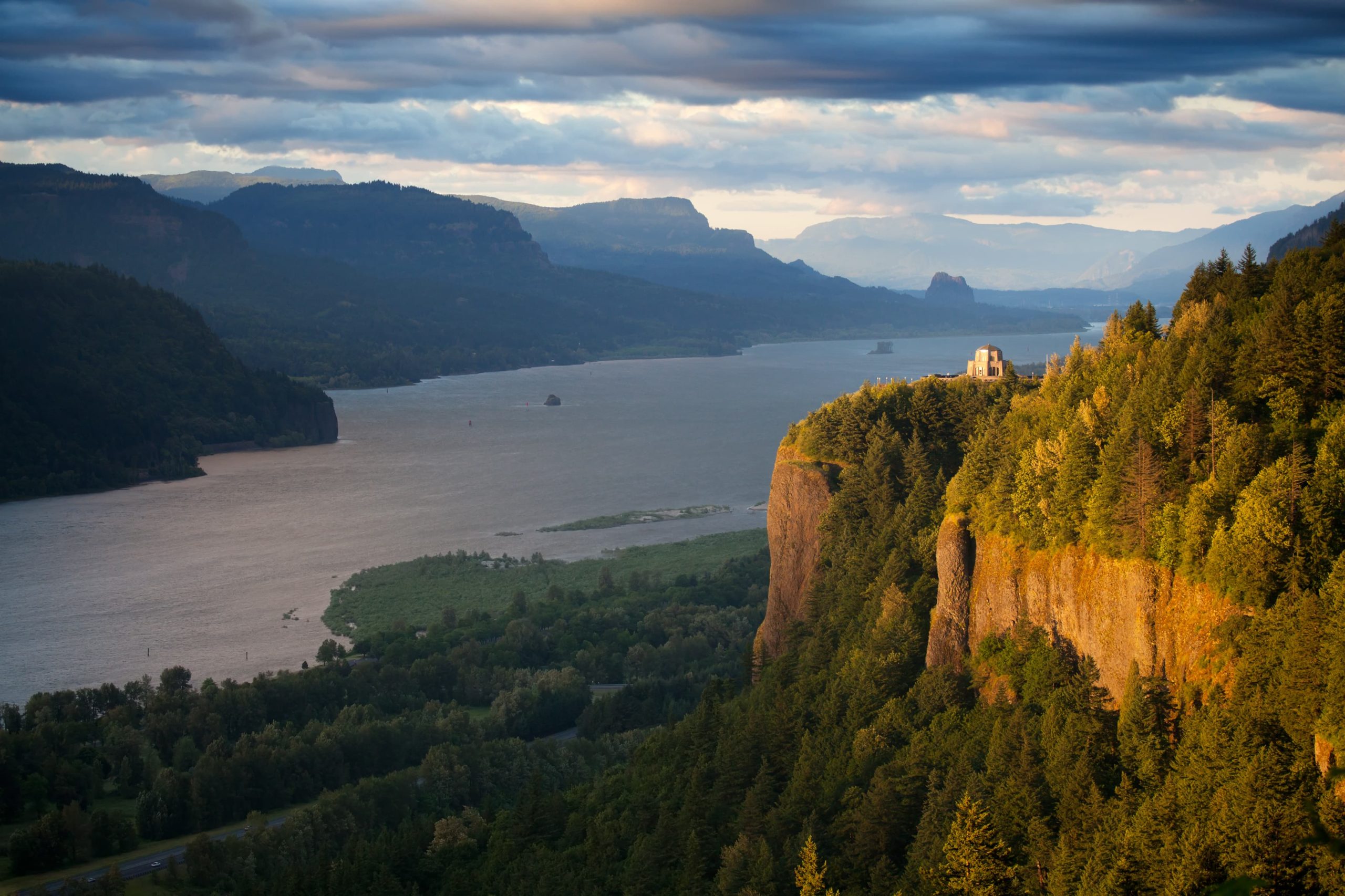 The Columbia River is the largest river in the Pacific Northwest and another location we have on our top paddleboarding destinations throughout the country. The primary reason for visiting the Columbia River is its fantastic fishing, with Cappie, Bass, Catfish, Salmon, Sturgeon, and other fish ready for catching throughout the river.
Many different rapids, varying from easy Class I rapids to Class V rapids, can also be accessed by paddleboard depending on where you depart. These variations in the river make it the top waterfront to paddleboard if you're in the Portland area. In other parts of the state like John Day, the Columbia River is a fantastic SUPing destination for Oregonians and non-Oregonians alike.
Average Clear Weather Days per Year: 144
Distance to Major Cities: Direct Access from Portland
Motor Vehicles Allowed: Yes, but rare due to depth of river
Paddleboard Rentals Available: Yes
2: Odell Lake/Crescent Lake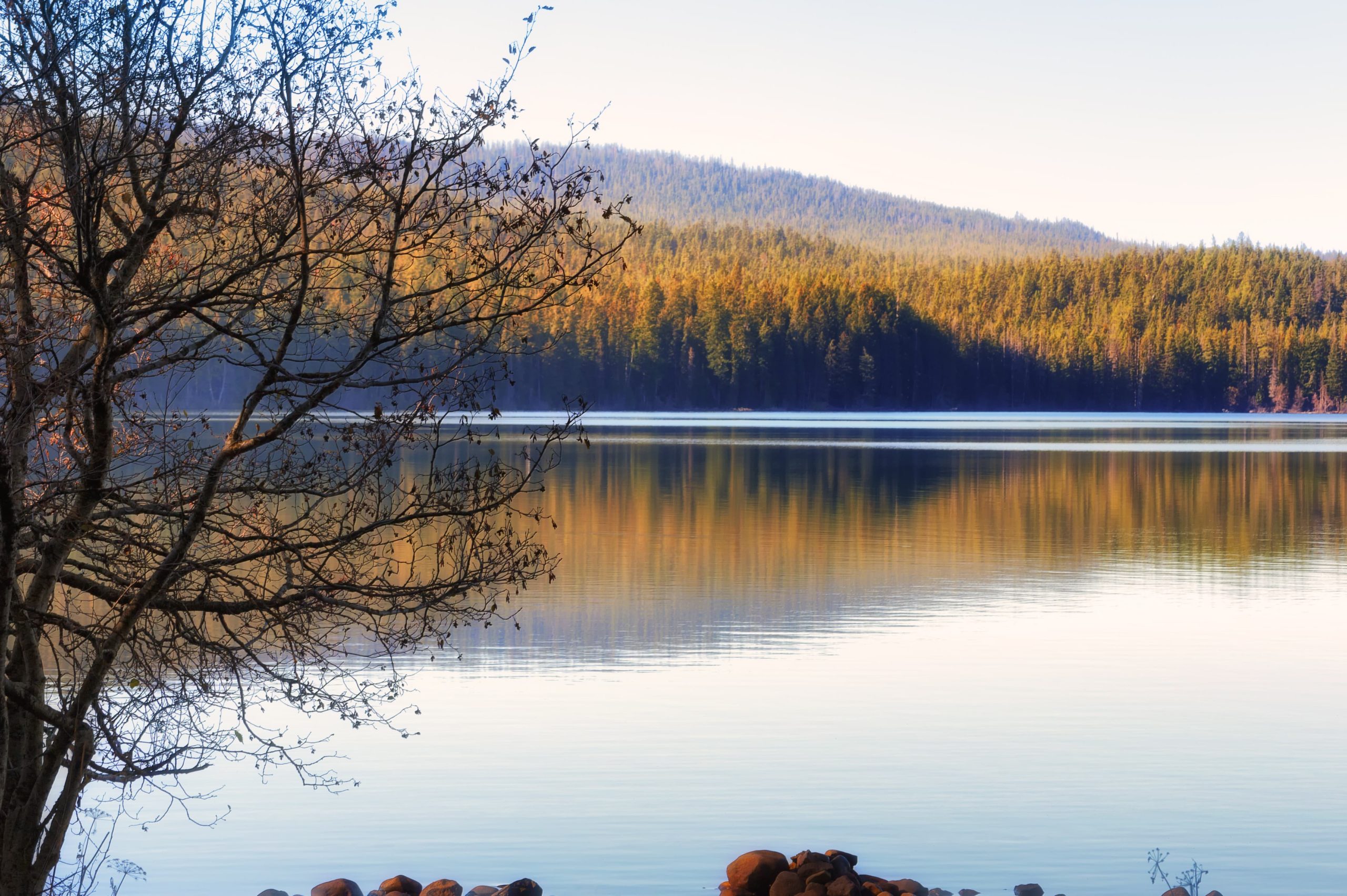 One of the more popular lakes for central and southern Oregon, Odell Lake, features a surface area of 3,582 acres, giving SUPers plenty of places to go without running into the boats that fill the water. Odell Lake is one of the best places to visit for sailing and wind foiling, especially for paddlers who visit during the spring and are willing to wait until the afternoon to go out.
Fishing is also quite common due to the Trout and Salmon that fill the lake. In fact, the state record-setting 40 lbs Lake Trout was caught at Odell Lake. Odell Lake is the easiest to access lake within the area, but if you want to avoid boats and don't mind driving off-road, you can also get to Waldo Lake, Davis Lake, and one of our personal favorites, Crescent Lake.
While you won't find them on the shoreline, there are several paddleboarding vendors within the area, so make sure you stop by and grab what you need before paddling Odell Lake.
Average Clear Weather Days per Year: 227
Distance to Major Cities: 1 Hour to Eugene, 1 Hour to Bend
Motor Vehicles Allowed: Yes
Paddleboard Rentals Available: Nearby
3: Deschutes River

The 252 mile long Deschutes River has plenty of fun places to launch from, but for our part, we highly recommend launching from the Old Mill District in Bend. This part of the Deschutes is calm and relaxing, great for yoga or cruising with friends, and will allow you to listen to concerts from the water if you visit in the summer.
The Old Mill District has several paddleboarding vendors who will rent you great paddleboards and ferry you back to your launch point if you ride one of their shuttles. At the Old Mill District, you'll find the Bend Whitewater Park, with small Class I rapids on the left and four expert level rapids in the center for true paddleboarding experts.
For beginners and expert paddlers alike, we highly recommend paddling on the Deschutes River and paying a trip to the Old Mill District in Bend, Oregon.
Average Clear Weather Days per Year: 158
Distance to Major Cities: Direct Access to Bend
Motor Vehicles Allowed: Limited
Paddleboard Rentals Available: Yes
4: Lincoln City/Devils Lake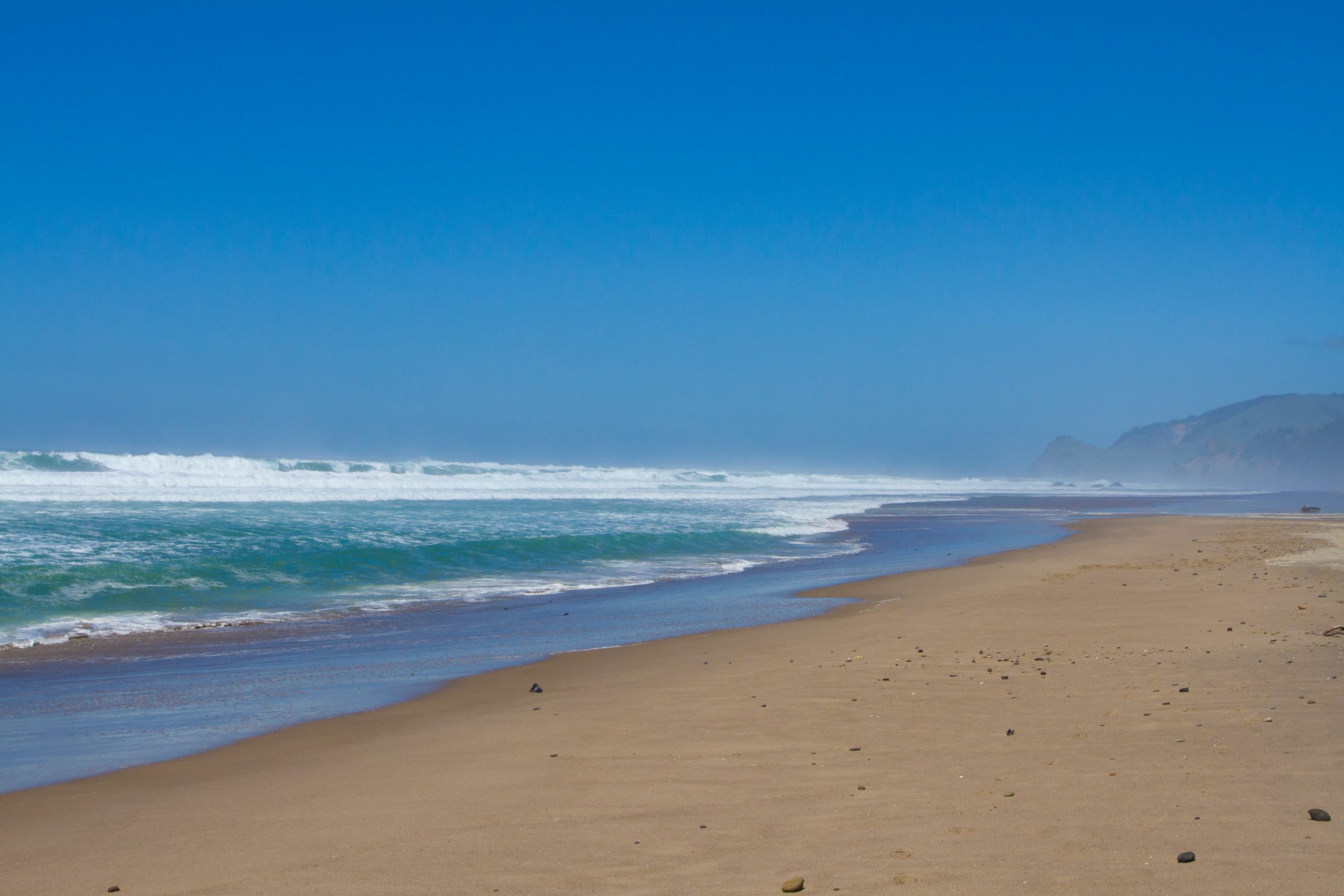 The Oregon coastline offers some great surfing, and while you'll need to bring a wetsuit outside of Summer, there isn't much better surfing than what you'll find in Lincoln City. Lincoln City has the benefit of several paddleboarding vendors to rent you gear (a privilege you won't have in every coastal town) and over 70 miles of beach shoreline that you can comfortably launch from to catch waves.
If you aren't into surfing, you can walk a few feet from the beach to start paddling Devils Lake, a 680 square acre lake with shallow depths perfect for young paddlers and those new to the sport. Native American legends tell of a giant octopus occupying Devils Lake, though you're more likely to find Bass, Trout, and up to 50 lbs Salmon.
If surfing is on your mind, or you want a trip to Oregon's majestic coastline, we suggest visiting Lincoln City for a fun paddleboarding experience.
Average Clear Weather Days per Year: 157
Distance to Major Cities: Direct Access to Lincoln City, 1 Hour and 30 Minutes to Salem
Motor Vehicles Allowed: Yes
Paddleboard Rentals Available: Yes
Conclusion: Plan Your Paddle Board Trip and Have Fun!
Thank you so much for reading our top paddleboarding destinations in Oregon!
These are a few of our favorite spots to SUP at, but be sure to leave us a comment below or send us an email with your top destinations. We are nearly through our fifty state series, so expect lists for states such as Pennsylvania soon!
Here at SUPBoardGuide.com we also have reviews, instructional guides, videos, and our top fifteen paddleboarding destinations in the US, featuring places such as Crater Lake and the Columbia River.
So let us know what you think of paddleboarding in Oregon! Stay safe, stay warm, and remember to have fun SUPing!
The following two tabs change content below.
SupBoardGuide
Heyo! At SupBoardGuide.com we are a team who love the water, the outdoors, and are more than grateful that our full-time job allows us to review stand up paddle boards. We paddle year round (it helps that we are just about 2 hours outside of Las Vegas), and we bring in a wide range of paddlers with the goal of providing our readers with the best, most in-depth, and accurate stand up paddle board reviews.
Latest posts by SupBoardGuide (see all)