Best Places to Paddleboard in the United States – New York 2021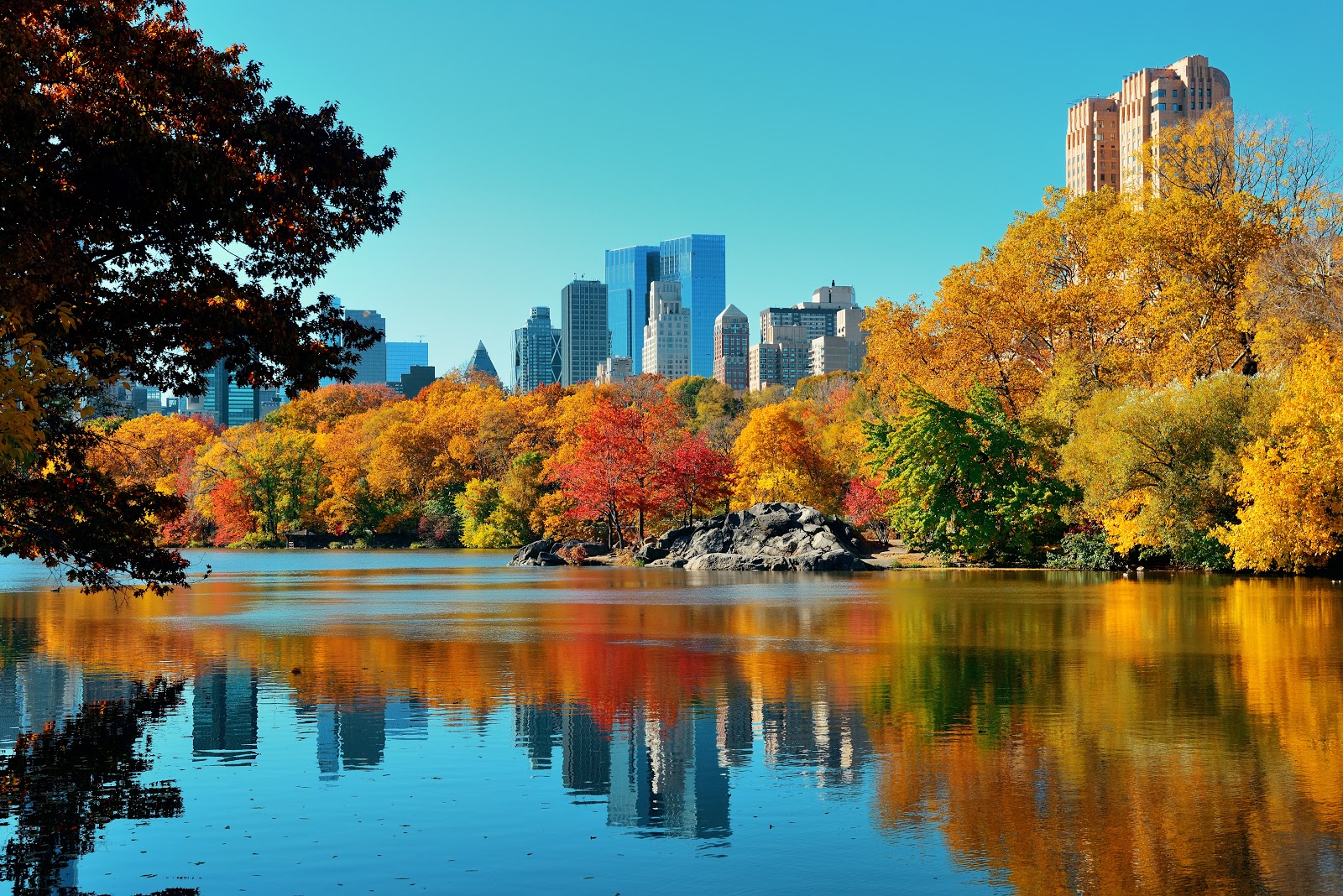 1: Manhattan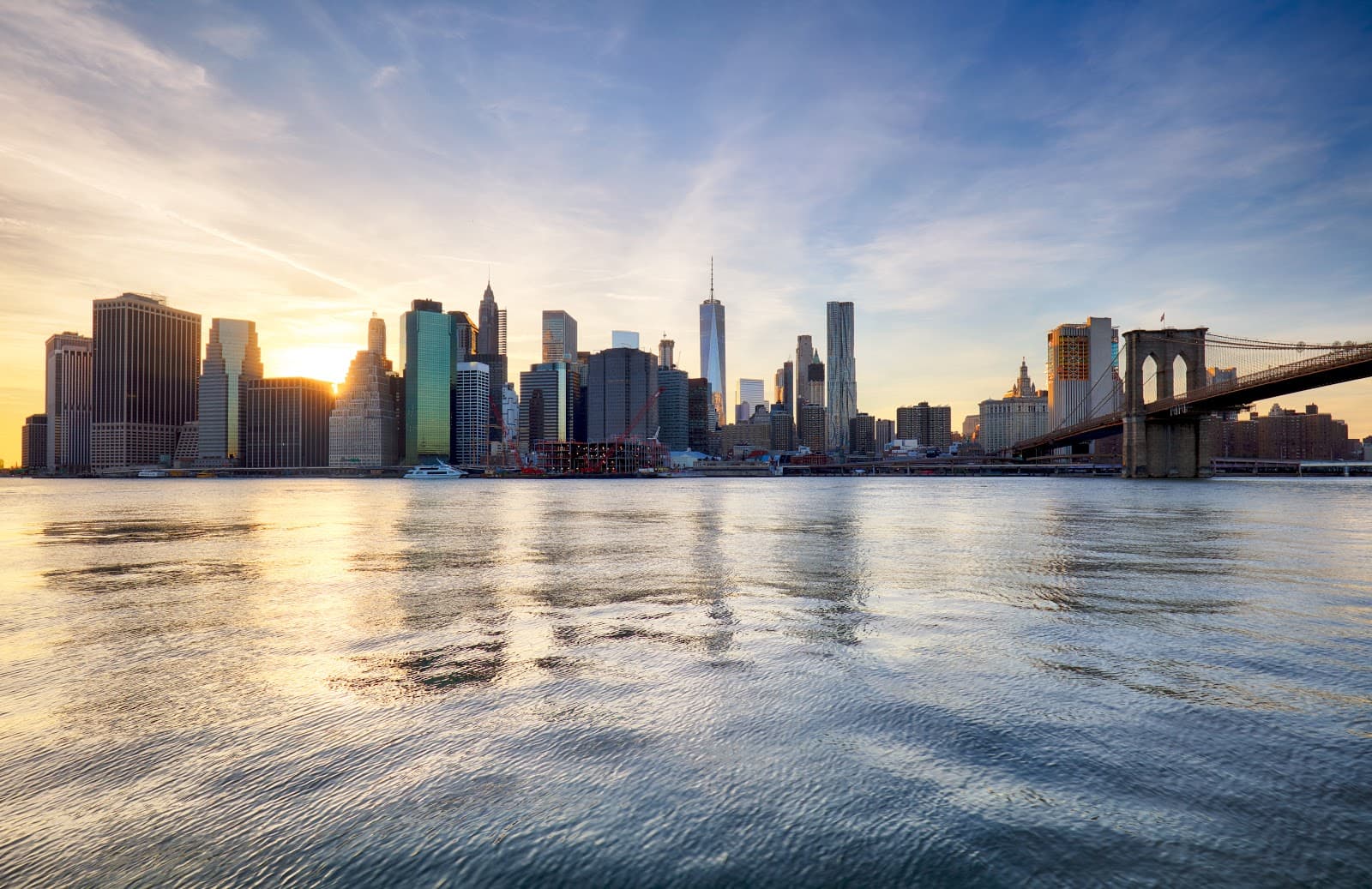 Can you really say you've been to New York if you haven't stopped by Manhattan? Once you've visited the Big Apple, you'll probably have people to meet and shopping to get done, but take some time to get out and paddle as well. While the water is icy cold year-round, the smooth Hudson River and other waterfronts around the city are calm enough that those with large SUPs won't fear falling in.
Croton Point Park hosts many yogis who lead guided SUP yoga sessions, and the Manhattan Community Boathouse is a launching point for some fun SUPing whitewater challenges. Seeing the Brooklyn Bridge from shore is neat, but paddle beneath it and take a picture of the massive bridge for a more exciting paddling experience. Given the variety of SUPing activities, and the beauty of the city and water, Manhattan is one of our top paddleboarding destinations not just for New York but for the whole United States.
Average Clear Weather Days per Year: 233
Distance to Major Cities: Direct Access to New York City
Motor Vehicles Allowed: Yes
Paddleboard Rentals Available: Yes
2: Skaneateles Lake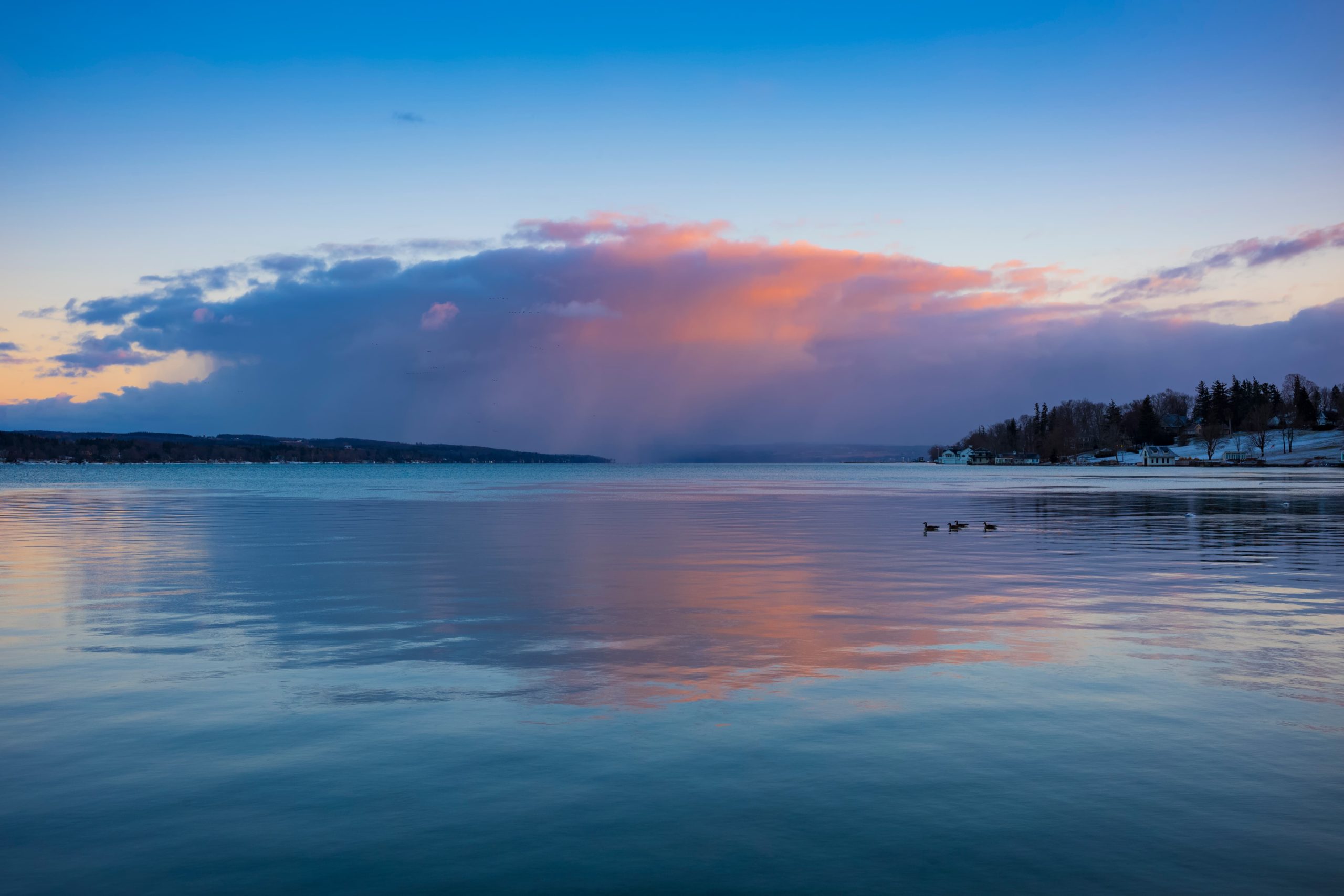 While you can have fun paddleboarding on any of the eleven finger lakes, Skaneateles Lake is the one we would recommend the most. The lake is considered the second cleanest lake in the whole United States, likely because the city of Syracuse spends over $2 million a year to preserve its blue waters.
Measuring 8,800 acres, this is one of the most tranquil lakes within the state as well. There are restrictions put on motor vehicles to prevent further pollution. However, fishing is a readily available activity, with naturally reproducing Rainbow Trout, Salmon, and eleven other species relatively abundant in the lake. Skaneateles Lake is among the most beautiful lakes in New York for paddleboarding, but make sure you dress for warmth as it's among the coldest as well.
Average Clear Weather Days per Year: 163
Distance to Major Cities: 30 Minutes to Syracuse
Motor Vehicles Allowed: Limited
Paddleboard Rentals Available: Yes
3: Oak Orchard Creek/Lake Ontario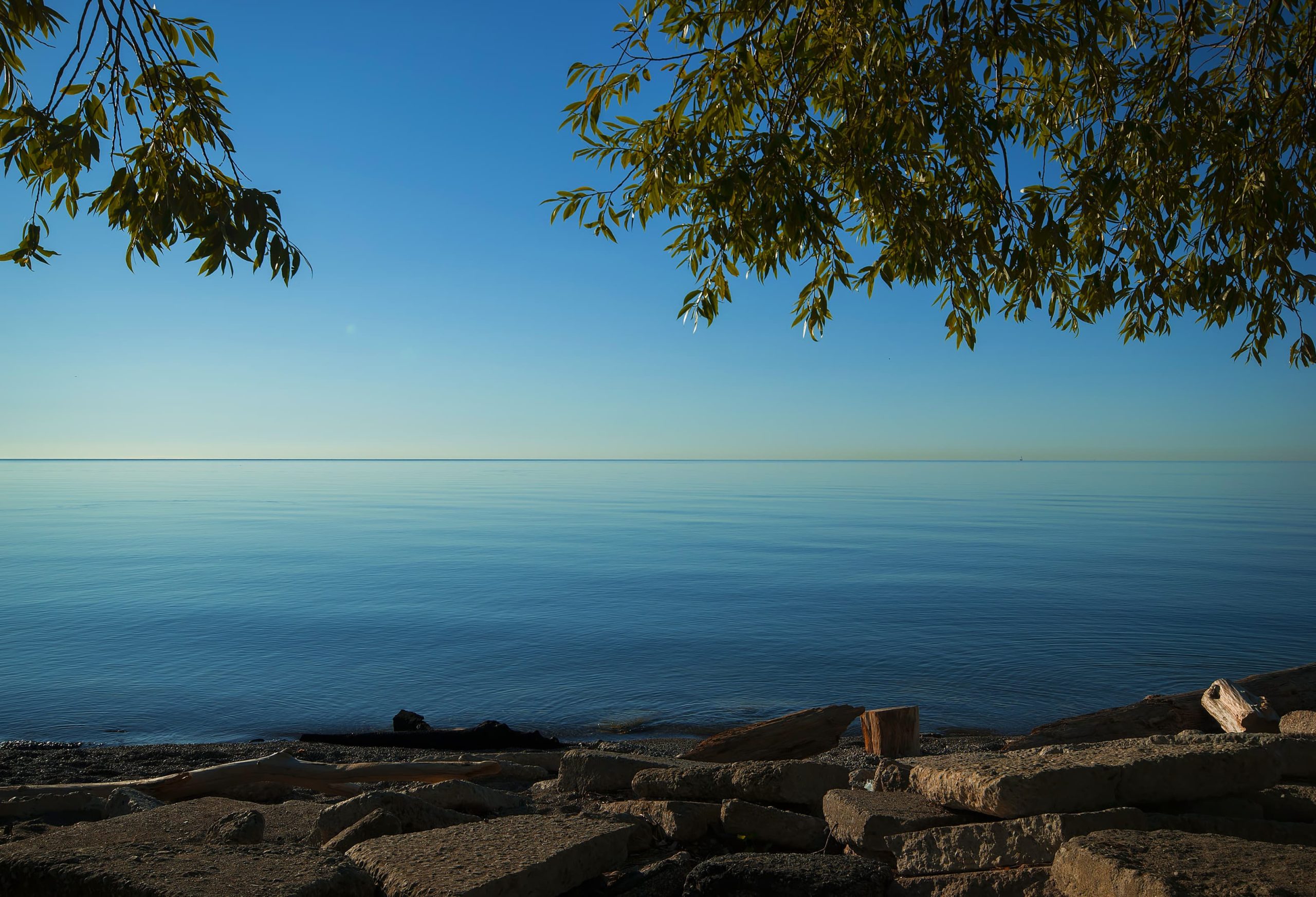 Lake Ontario is a very popular paddleboarding destination for northern New York, with 7,340 square miles of water all worth exploring. While you'll find dozens of launch points and beaches, one of the spots we suggest going to is the Oak Orchard Creek. The Oak Orchard Creek is one of the most visited stopovers for migratory birds, with Eagles, Osprey, Swans, Falcons, and many other fowl resting near the creek shores.
Much of Lake Ontario can freeze up or become dangerously cold in the winter, but the lower part of the creek is much warmer to paddle on due to the steady flow of water regurgitated through a nearby hydro-plant. Fish hatcheries release Brown Trout, Salmon, and Steelhead near the creek every year, making it one of the best fishing spots made even better with powered boating restrictions. Launch from Oak Orchard Creek if you want a warm and friendly paddleboarding experience while you explore Lake Ontario.
Average Clear Weather Days per Year: 165
Distance to Major Cities: 45 Minutes to Rochester
Motor Vehicles Allowed: No on the Oak Orchard Creek, Yes on the greater Lake Ontario
Paddleboard Rentals Available: Yes
4: Lake George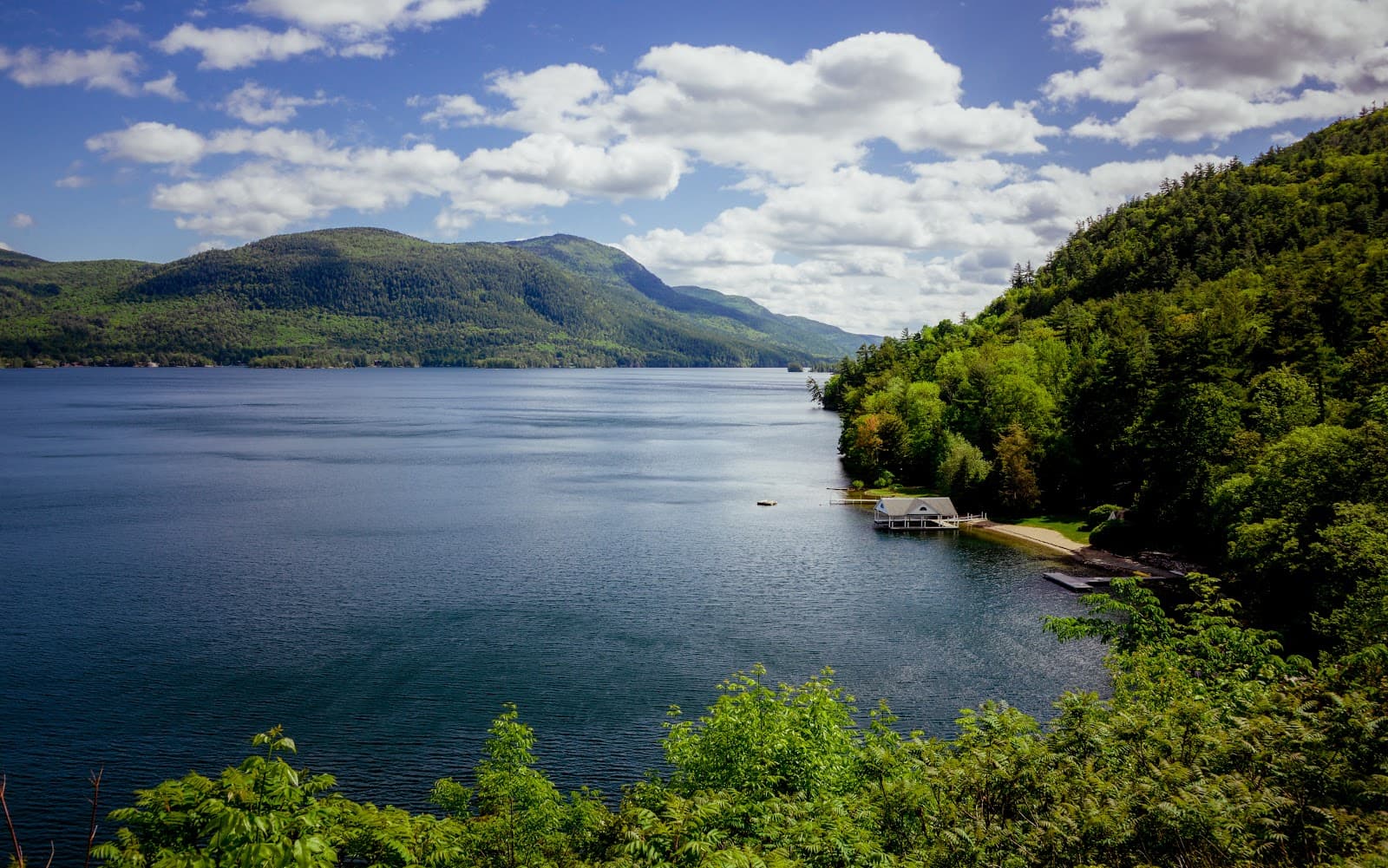 Located in northern New York, Lake George is one of the more remote parts of the state, allowing you to get a great view of nature while also seeing some cool historical sights. Fort William Henry sits on the shore, and while you can tour inside, you'll want to paddle around from the outside to get a good understanding of the 1755 restored British fort.
The 45 square mile lake is also dotted with mansions and former estates of famous and influential Americans, from the Roosevelts and Vanderbilt families to the massive camp built by John D. Rockefeller, and resting spot of Thomas Jefferson.
Trout, Pike, and Salmon all populate this New York lake, but you'll be competing with Foxes, Otters, Bobcats, Bears, Minks, and other mammals that tend to roam the shores. With some of the best beaches and water that stays a fair bit warmer than many other New York destinations, Lake George is great for paddleboarding enthusiasts traveling up north.
Average Clear Weather Days per Year: 182
Distance to Major Cities: 1 Hour to Albany
Motor Vehicles Allowed: Yes
Paddleboard Rentals Available: Yes
5: Niagara Falls/Lake Erie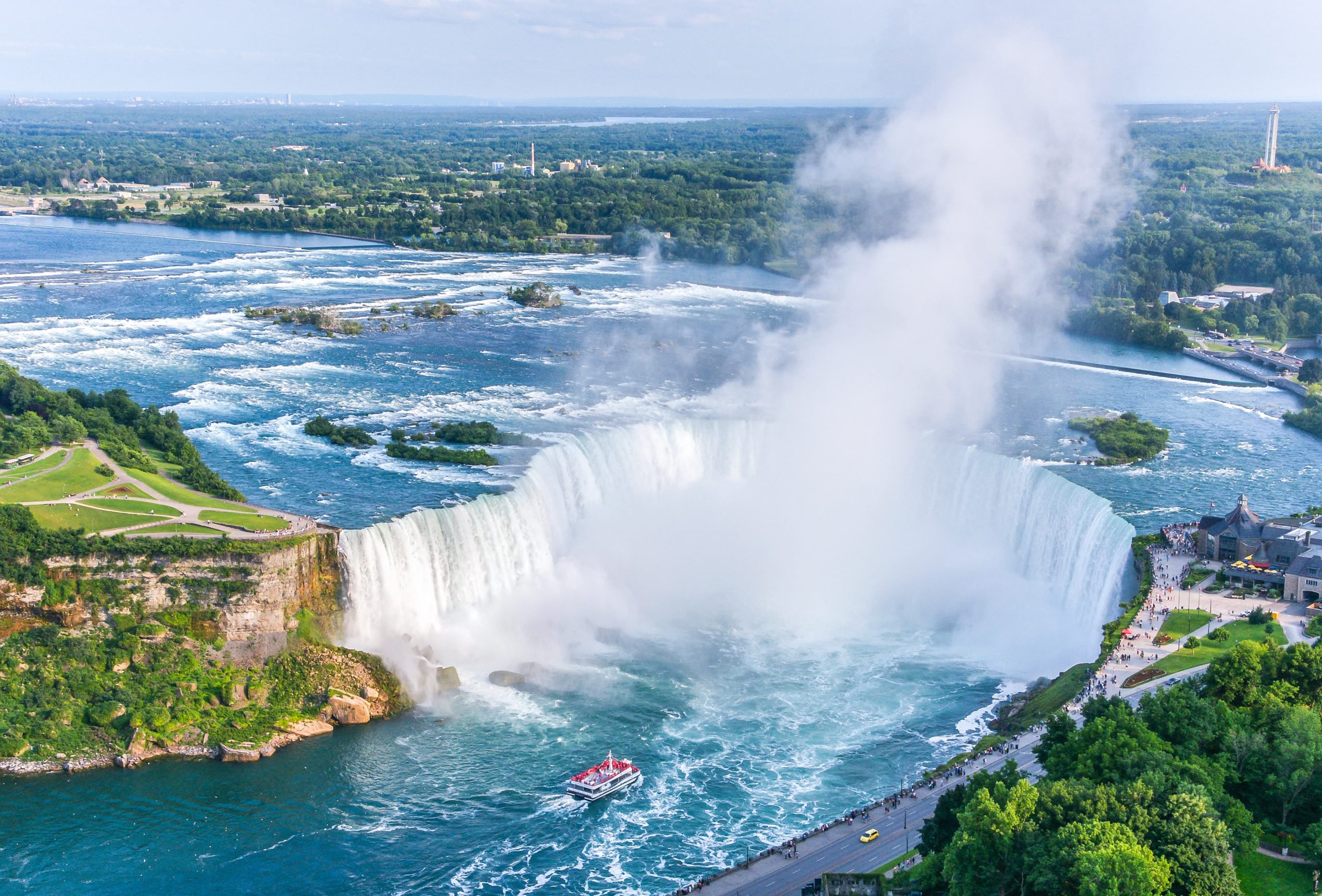 Tourists make the trip to Niagara Falls to watch the magnificent waterfalls, but did you know that paddleboarding near the falls is a very common activity as well? You will need to be directed to the proper areas and obey local authorities. Still, by consulting on the local SUP tour guides or setting out and following the boundaries, you can get even closer to the falls by using a paddleboard!
The Niagara River itself has many rapids for more experienced paddlers, but if you want calmer waters, travel a bit further down the river and enjoy the massive 9,910 square miles of Lake Erie. With areas full of rushing water and tranquil blue perfect for meditating and practicing yoga while listening to the rushing falls, join the exclusive club and say that you went paddleboarding on the Niagara Falls.
Average Clear Weather Days per Year: 155
Distance to Major Cities: Direct Access to Buffalo
Motor Vehicles Allowed: Yes
Paddleboard Rentals Available: Yes
Conclusion: Plan Your Paddle Board Trip and Have Fun!
Thank you for visiting our top recommended paddleboarding destinations for New York! If you've enjoyed our list, or you have a couple of destinations you would like to recommend, leave a comment below or send us an email with your thoughts.
SUPBoardGuide.com is working hard to become the best paddleboarding resource on the internet and we are open to feedback to achieve that goal. You can find our latest SUP reviews, informational tips and guides, and even video discussion deep dives that analyze the latest paddleboards as they hit the market. If you're planning to hit some of the best paddleboarding destinations in the whole United States, you'll appreciate our top fifteen destination series as well!
So let us know what you think, and be sure to have fun the next time you go paddleboarding in the state of New York!
The following two tabs change content below.
SupBoardGuide
Heyo! At SupBoardGuide.com we are a team who love the water, the outdoors, and are more than grateful that our full-time job allows us to review stand up paddle boards. We paddle year round (it helps that we are just about 2 hours outside of Las Vegas), and we bring in a wide range of paddlers with the goal of providing our readers with the best, most in-depth, and accurate stand up paddle board reviews.
Latest posts by SupBoardGuide (see all)