Note: Black Friday is over. We will be back with more deals in 2019. Until then check out some of our favorite boards here.
Black Friday is here and with it the largest paddle board discounts you will find all year. We've talked to all the manufacturers and put together a list of some of the best deals you can get. Make sure you order your board today!

iRocker Black Friday Deals
iRocker/Blackfin had some amazing deals last year, and this year they've got the best deal we've seen. They also extended their sale for Cyber Monday until 11:59PM on 11/26 PST. You get $50 off all iRocker boards and $175 off all Blackfin boards. But that's not it. You also get a free cooler deck bag ($30), a free electric pump ($125), a free carry strap ($25) and a free kayak bundle ($80). That's by far the best deal we've seen and means you save $360 on the iRocker range and $485 on the Blackfin boards. Not sure which iRocker/Blackfin board is right for you? Check out our reviews to find out.
Check out the iRocker Black Friday Deal Here.

Earth River SUP Black Friday Deals
Earth River SUPs are absolutely awesome, and ERS has an amazing deal for Black Friday! You can get up to 20% off at PumpedUpSUP, and by using the coupon code SUPBOARDGUIDE, you can get an additional discount of 5%. But there is more! You also get a free fiberglass paddle ($169) and a free leash ($39)! Want to know more about the boards? Read our review of the Skylake before you buy.
Check out the Earth River SUP Sale here.

Nixy Sales
Nixy is one of the up and coming companies based in California, and they started Black Friday early! They are offering a 25% discount on all their boards so be sure to check them out here. Also, make sure you read our review of their G2.
Nixy Black Friday Deals Live Now!

Red Paddle Co Black Friday Sale
Red Paddle Co didn't offer any discounts last year but we've talked to the guys over at PumpedUpSUP, and they've got something special planned for you. All Red Paddle Co boards are discounted for Black Friday and you also get a free fiberglass paddle worth $169 with every RPC board you purchase.
Check out the PumpedUpSUP Sale Here.

Focus SUP Deals
Focus SUP offered a 40% discount for Black Friday in 2017, and they already announced that boards will be up to 50% off this year! With most boards retailing at $2000 or more you can save big time.
Check out the Focus SUP Discounts Here.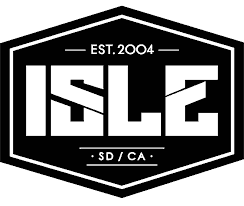 ISLE Surf and SUP Black Friday Deals
Isle has the same sale as last year. Most boards are discounted between $50-$100 and you get an additional $100 off if you buy two boards. It's not a massive discount but still nice if you're in the market for an ISLE board.
Check out this year's ISLE Black Friday Sale.
The following two tabs change content below.

SUP Guide
Hey there and welcome to SUPBoardGuide. We're a small team of paddleboard enthusiasts living in Australia, Germany, the US and the Philippines! We really hope you enjoy our content and feel free to comment or reach out to us with ideas or questions 🙂

Latest posts by SUP Guide (see all)