I'm Sarah. I have a unique sense of humour and have been told that I'm annoyingly optimistic at times.
You either have already seen my name/face on the SUPBoardGuide site or will do if you snoop around. I'm the newest addition to the team!
I'm water obsessed. SUPs, surfing, sailing, kayaking, snorkelling, rafting, diving…I love it all!
Not only am I here to give you insightful and honest information about all things SUP, you can also check out my travel blog. As of this year, I quit my job, sold my car, said goodbye to the family cat and moved overseas as a freelance writer. I've caught the digital nomad bug.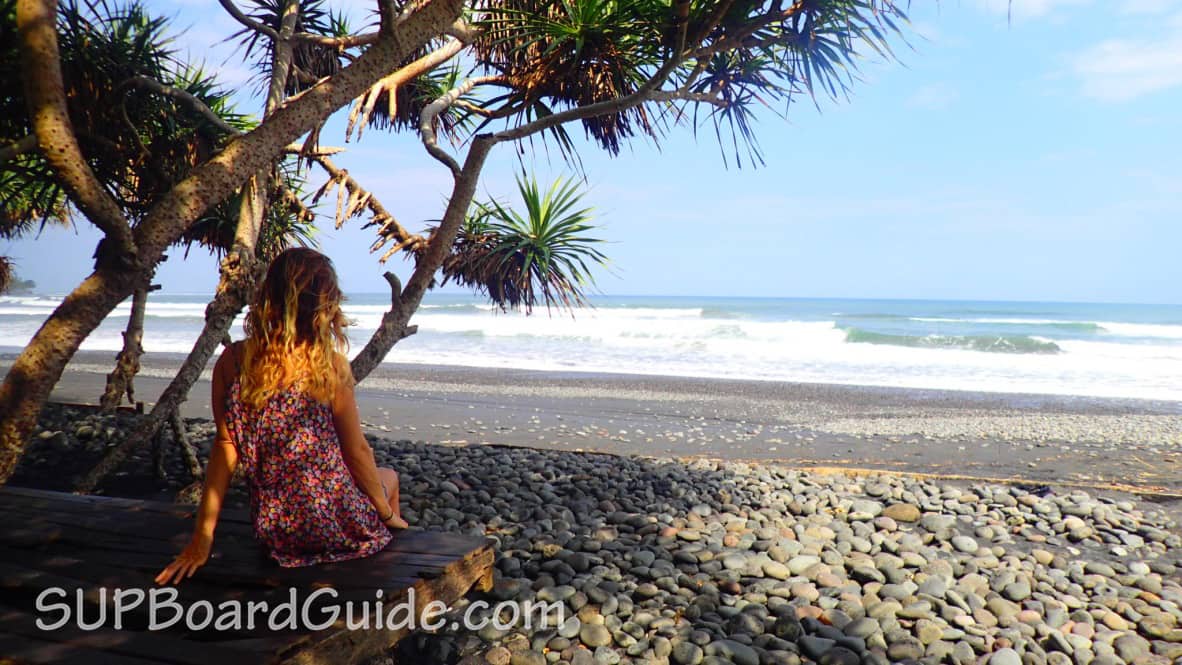 So now, you'll find me either in the crystal clear waters of some foreign country or being SUPer(I warned you of my humour) cool in some co-work space.
Feel free to drop me a line via the comments on any of my posts here on SUPBoardGuide! Any questions, queries you have – Ask away! 🙂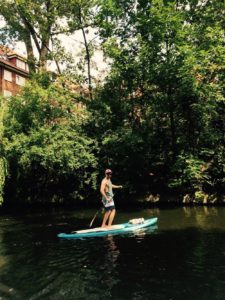 I'm Tobias, creator of SUPBoardGuide.com. I'm 26 years old and currently live in Hamburg, Germany. I've moved to Hamburg about a year ago after spending some time in Canada, California and Bali. I've been paddle boarding for the last 4 years and have loved every second of it. While SUPBoardGuide.com started out as a hobby, it's turning more and more into a full-time obsession.
Hamburg is definitely one of the coolest cities for paddle boarders and the sport and the paddling community is growing fast! There are tons of small rivers and canals that can be explored by SUP and almost all of them are connected by a large lake in the city center called Außenalster (Check out the picture below).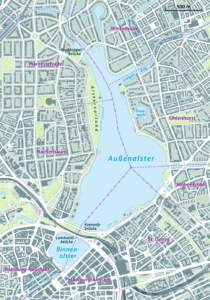 On top of that, the port of Hamburg is the second largest in Europe giving you the opportunity to SUP right next to huge vessels or cruise ships. It's also just a 50-minute drive to the Baltic Sea so if I ever feel like hitting some waves I drive out there.
Check out the video below to see what it's really like to SUP in Europes most beautiful city!
My goal for the site is to build a fun community of like-minded people that love to be out on the water. I'm going to cover anything from gear reviews to tips and tricks and the best spots to stand up paddle board but most of all anything that's fun or cool about paddle boarding.
To help you find whatever you're looking for I've put together this guide. It gives you an idea of all the things covered in the SUPBoardGuide community. You have questions, want to share your story or get involved in any way? Message me or contact me on Facebook.
Board Reviews
You're not sure which board to buy? I review a ton of boards every year so make sure you read a few reviews before you make your choice. To make it easier for you to find what you want I categorized them:
This guide will help you understand stand up paddle boards and all the components that play a role when buying a board. If you're new to the sport or are not a total pro yet be sure to read it! I've put a lot of time into writing it and it literally covers every aspect of buying a board.
I know that feeling. How the heck are you going to transport your SUP to the next beach. This guide covers the best racks and carriers to make sure transporting your SUP or traveling longer distances is pain free.
Aluminum, carbon, fiberglass, plastic, wood…. There are a ton of different paddles you can choose from. Read this guide to make sure you select the right one.
You want to get involved in racing or other SUP Events in your area? Check out the Events Section to find out what's going on near you. You run an even and would like it to be included in our list? Message me!
The Blog is full of interesting, crazy and fun things.
Want to read about a crazy Frenchman paddling across the Atlantic?
You think paddling with Orcas sounds cool?
You just like news and fun stuff about paddle boarding? The Blog Section is for you!
Whenever I find cool SUP videos I share them. The video section contains anything from educational videos to the newest SUP movie trailer.
You want to get involved or just stay up-to-date? Facebook is the best place to do it. Follow SUPBoardGuide on Facebook to never miss an update.
I appreciate you!
I'm here for you for advice and as a friend.
I'd love to hear your stories and connect over the sport we all love. Let me know what else I can do to help you! I'm open to suggestions and always try my best to respond to questions and comments as fast as I can.
Tobias