The purpose of the Scout series is in the name: to scout out new territories. Whatever the new terrain may be, from baby's first steps onto a paddle board to full blown commando expeditions through distant waters, the Jimmy Styks Scout series has it all. If you're a beginner, or haven't even gotten your feet wet, and you're not sure if stand-up paddle boarding is for you, you can save yourself from breaking the bank and go for the ultra-durable, modestly priced 11' Scout Skipper.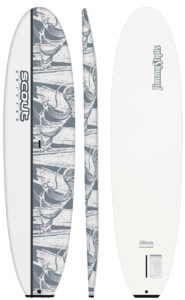 For those who want to test the waters and discover what lies beyond the pond, the 12'6" Scout Offshore has one of the largest carrying capacities of its kind, so there's plenty of room to bring all of the survival essentials – like several days' worth of your mom's home cooking.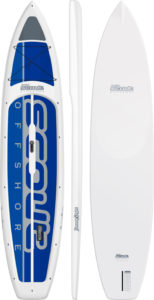 And for those who sit somewhere in the middle, well, there are three different boards – the fully equipped Scout Expedition, the all-round 11' Scout Paradise, and the stable yet versatile 11'4" Scout Sport – each with varying features so you can choose a board that fits into your level of moderation whatever your needs may be.